Saoirse Ronan
and
Jodie Foster
may have 32 years between them, but both actresses have the
shared experience
of child stardom – and opened up to one another about the highs and lows of growing up in the limelight.
"When I was a kid, it felt – not in a big-headed way – but it felt like it was so easy," the
Oscar-nominated
Brooklyn
star, 21, tells Foster for one of four
Interview
magazine cover stories for its March issue. "And the older I got, the more insecurities start to take hold of you ... I won't be able to do it as easily as when I was younger."
Foster, who earned her first Oscar nomination at age 12 for
Taxi Driver
, felt differently, however, about a youth spent on movie and television sets.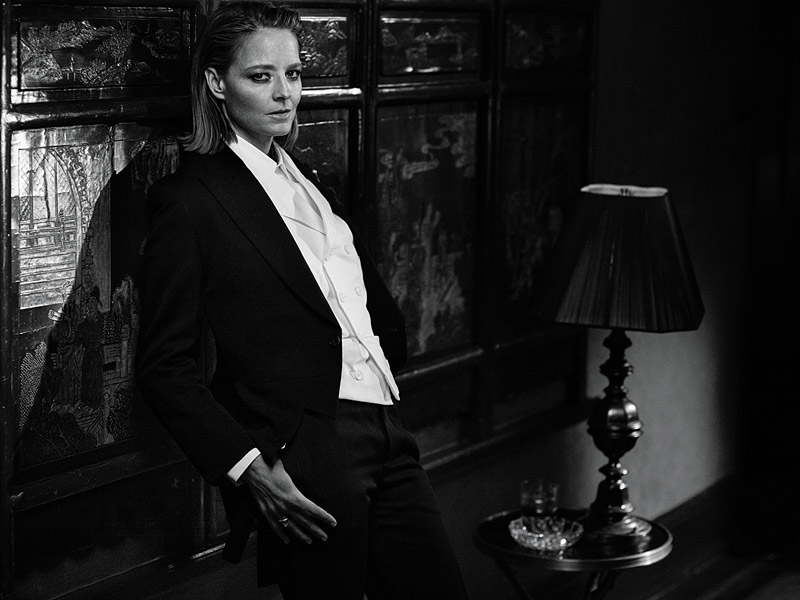 Courtesy of Interview Magazine
"When I was younger, I was really worried about whether I was going to be good or not," Foster, 53, explained for her
cover story
. "That's why, if someone said that I could be 20 again, I would turn them down. I was so filled with anxiety about, like, 'Is anyone going to like me?' And as the years went on, the anxiety started to leave."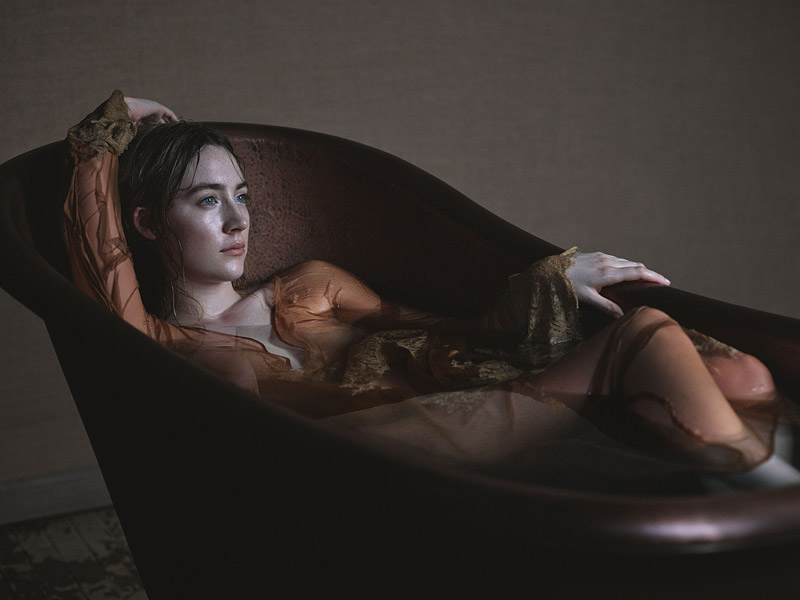 Courtesy of Interview Magazine
Both women attributed their child star survival stories to their mothers, with Ronan thanking mom Monica for keeping her grounded.
"My mom has always been so wonderful and she's always said to me exactly what you said: to always trust your instincts," Ronan explained. "And whether it's about a script or whether to live in this city or live in that city, if you're questioning it, maybe it's not quite right for you. Even the way I work is very instinctive."
Foster said it was her mother eventually relinquishing control that really pushed her to mature.
VIDEO: Saoirse Ronan Celebrated Oscar Nomination With Some Shopping!
"I'd never made movies without my mom, and she made a point to stay behind, and it was tough for me," Foster explained. "We'd been a little team; we did our laundry on the weekends. And then, around 18 or 19, when I said, 'No, I have to do this on my own,' I really hit a bad patch. I didn't know what to do with myself ... So I learned as the years went on."
Ronan, whose major break was in 2007's
Atonement
, first lived by herself just a few years ago – at 19. The star picked up and moved to London, a leap from her hometown that made her "incredibly homesick." But, like Foster, she learned to manage. And, with age, came a new respect for her craft.
"As I've gotten older, I appreciate the written word and spoken word more, but
Atonement
sort of established so much of me," Ronan told Foster. "It was a character that didn't really speak, and I found that a lot of the roles I was gravitating toward after that were kind of nonverbal."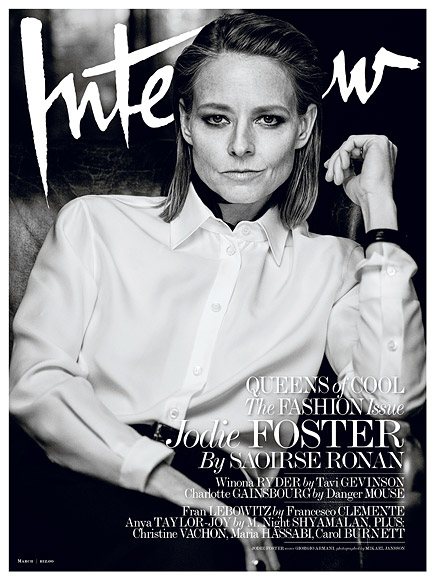 Courtesy of Interview Magazine
Neither actress regrets spending their childhood years in front of the lens, though.
Said Foster, "I can't imagine ever not doing it."
"I would feel like I would have lost a limb," she continued. "But I am older now, and sometimes I wonder who I would have been and what about me would have changed had I not had these experiences as a young person. I start revisiting it, like, 'Oh, yeah, remember that thing that happened what I was 8? Or that thing that happened when I was 14?' It's like a movie that goes by and I feel like it became part of my DNA."