Sarah Paulson
generally remains reserved when it comes to her views on sexuality, but the actress recently decided to share a few choice (and four-letter) words on the subject.
The
American Crime Story
star opens up about in the new issue of
NO TOFU
magazine about her love life, which has received a lot of attention since it was revealed she's currently
in a relationship
with actress
Holland Taylor
.
"I believe that everyone should be allowed to speak their truth and just say what they want to say and show the world who they are," says Paulson, 41 . "You should be able to love whomever you f----- well please."
Paulson and Taylor, 73, made their public debut as a couple back in
December
and tend to trade cute and
flirty tweets
.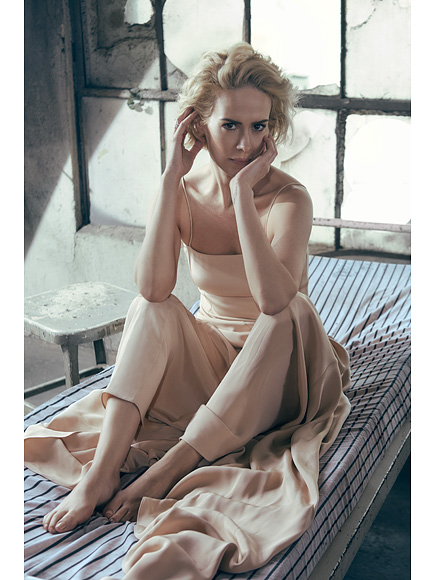 Photos by: Photographer DennisLeupold
Before her relationship with Taylor, Paulson's relationship with actress Cherry Jones also stirred up conversation when Paulson kissed Jones at the 2005 Tony Awards when Jones won the best actress in a play statuette for her performance in
Doubt
.



Looking back, Paulson says she really wasn't thinking about what she was doing or whether she was outing herself.

"I was just doing what one would do when a person they love has just won a big award," she says. "What am I gonna do, pat her on the back and say, 'Good job, dude'? It didn't occur to me to do anything but what I did."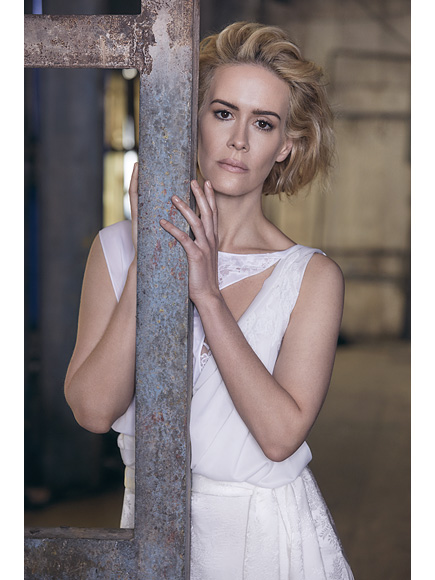 Photos by: Photographer DennisLeupold
During this time, Paulson was about to start working on
Studio 60 on the Sunset Strip
and was worried about how it would affect her job. However, on her first day on set, the show's creator
Aaron Sorkin
let her know that she was "safe" there and would "never have anything to worry about."
"It was the biggest exhale of my life. I didn't realize how anxious about it I had been until he said that," Paulson shares.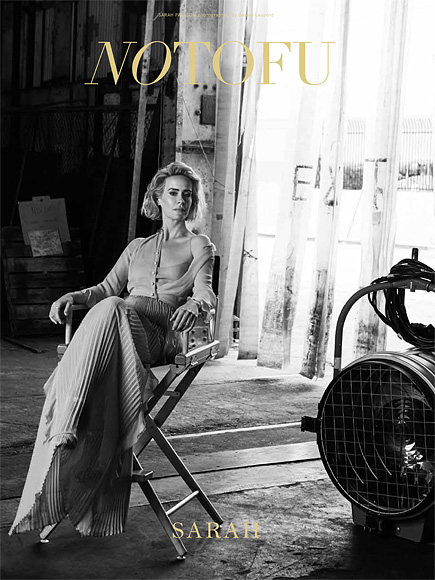 Photos by: Photographer DennisLeupold
She admits that having this much attention on her love life did her help her prepare for her role as
Marcia Clark
in
American Crime Story
.
"I couldn't help but feel a kinship in terms of being looked at," she says. "But there was so much celebration about my relationship. So much so I thought: Jesus, did everyone just assume I was going to be alone forever with 500 cats?"