Scarlet Page
is a rock photographer with a pretty solid pedigree: She's Led Zeppelin guitarist Jimmy Page's daughter. And though Page's latest project, a book of photographs of famous guitarists with their instruments called
Resonators
, does feature her dad, it's entirely her project.
Initially launched as a fundraiser for Teenage Cancer Trust,
Page is currently raising funds
for a limited run of
Resonators
, and was kind enough to let PEOPLE show you some of the beautiful photographs featured in the book.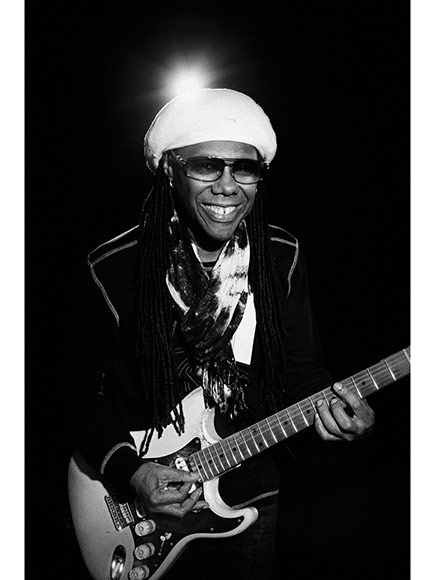 Oh, and then she told us about having Paul McCartney sing to her while she photographed him. So, win-win all around.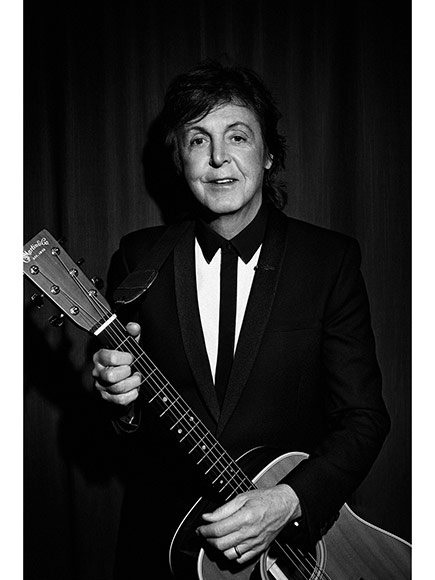 Congratulations! I just checked the Kickstarter, and saw the project is fully funded.
Thank you! I've never done a Kickstarter before. I was anticipating getting midway and there being a bit of a stalemate for a while, but we've had a few generous pledges. The plan is to do a launch and an exhibition and continue on and we'll make a bit more of a fuss and make it all into a bigger thing.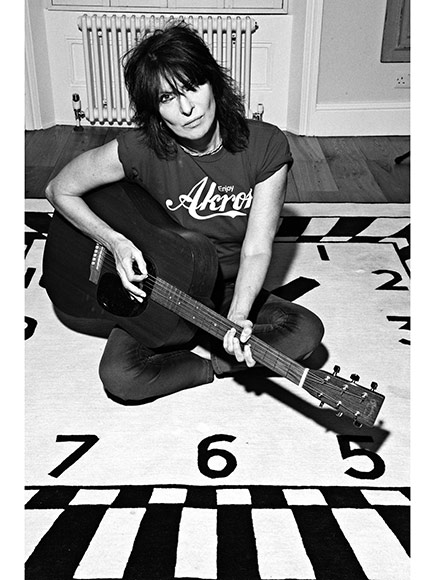 How did you get the idea for this?
Someone said to me, "Have you ever thought about doing a project about guitarists?" And it was someone who was really into guitarists, which I am not particularly, despite coming from a background with a father who is a guitarist. And then I thought I'd just approach a whole bunch of people, and with my heritage, I might be able to get access to some of the trickier people.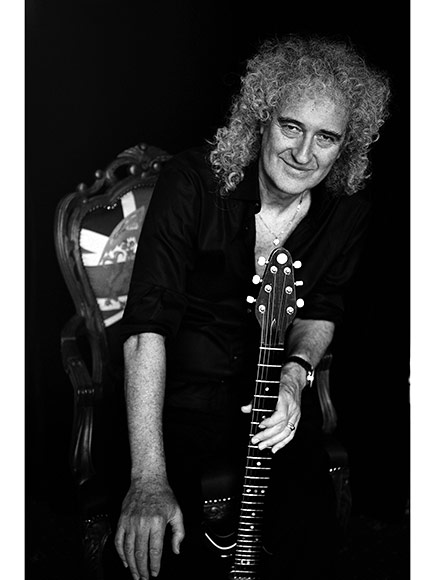 I initially started it in aid of Teenage Cancer Trust, and we had an exhibition after about a year of shooting, at Royal Albert Hall. We had all the prints signed by the guitarists for that exhibition, and it was a week of Teenage Cancer Trust concerts, and then we auctioned the prints to benefit the Trust. Then, a designer I know who works with Anton Corbijn (who's one of my heroes) did a design for a potential book based off the prints. And sadly, I didn't have the funds to put it out there, so someone suggested a Kickstarter so we could put it out this side of Christmas.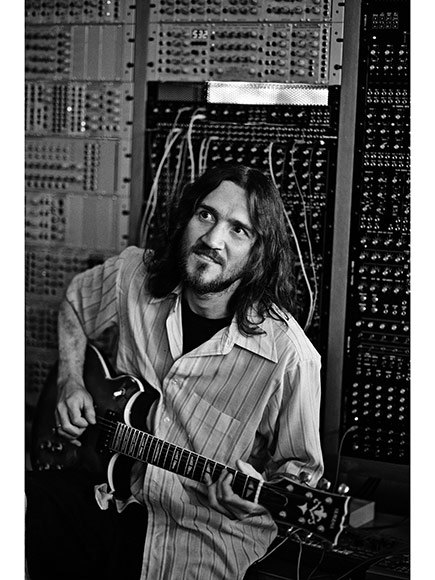 What other photographers have been an influence for you?
Some non-music photographers. People like Martin Parr, who takes very comical British class photography – whether it's lower, middle or upper – I've always loved his stuff. Early Annie Leibovitz, I really loved her early on the road rock 'n' roll stuff, before it got too polished. I really admire what she does now, but I love photography that captures the raw, real-life stuff, not the staged, Photoshopped music photography.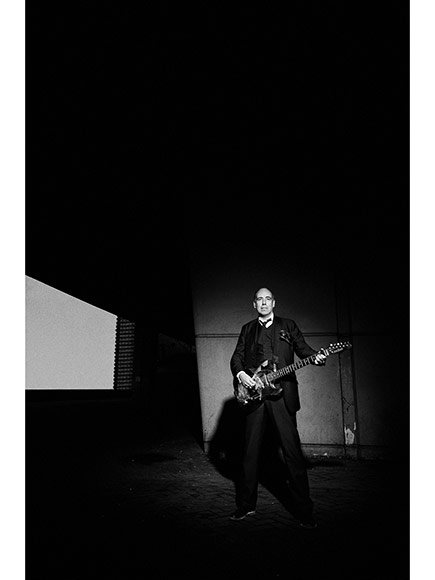 Who were some of your favorite subjects you shot for the book?
Johnny Marr, because I was a huge Smiths fan. I loved meeting Nile Rodgers, because when you start unearthing all the things that he's done, it's like, "My goodness!" And he's a lovely, lovely man. Peter Green – when I first compiled the list of who I wanted to shoot, he's been deemed as a bit of a recluse for a long time, he doesn't really play that much, so it was a challenge, but I was just so chuffed when he agreed to do it. And Paul McCartney, that was a real coup. It was very lucky. I decided if I could get at least four guitarists in America, I'd fund the trip to go over there.
And I thought there was a slight, slim chance that I could get Paul, so I based it all around him. I got to L.A. thinking I was overshooting the scheduling by about three days' time, and they called me when I arrived and said, "Okay, you can come by
Jimmy Kimmel
tonight and get a snap of Paul." And I was so jet-lagged, and I didn't know where I was going, but it was great. He sang a little song while I was snapping him. He said, "Did you come all the way out here for this?" And I said, "Well, kind of," so he started singing, "All the way from London…" And it was just so surreal. I went with my husband and it was a good thing I was there with him, because he's a massive Beatles fan – if he'd been alone, he might've fainted.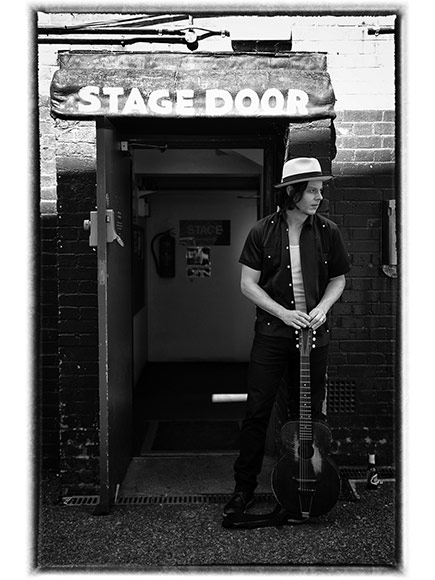 These photos are quite intimate. Do you have any tips or tricks for getting people to relax while you're shooting?
I think the only thing I can think of is that I hate having my photograph taken so much, myself, so I'm possibly a bit sensitive to others. I guess the fact that they were holding a guitar helped. And that's what they do, is play – they didn't get into this to pose for photographs. So as soon as they would start playing, they'd sort of go off somewhere, and that would help them to relax. But then they'd get too into playing, and I'd have to say, "Well, I need a portrait – can you look at me?"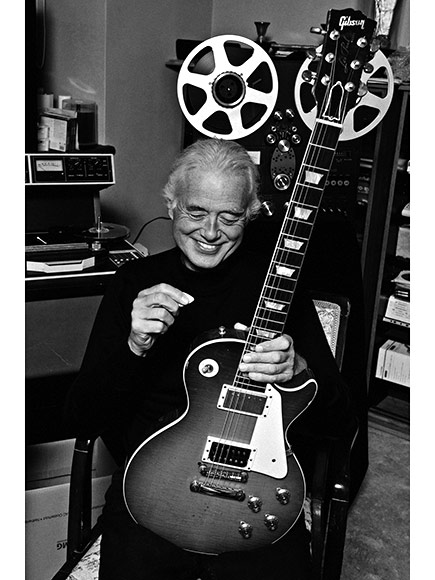 Did you have a favorite style of guitar by the time you got done working on the book?
[laughs] Oh, no. Um, one that looks nice? I'm such a guitar non-nerd. Jack White's guitar, though, that he had, was an old Army guitar that just looked beautiful. Even I could tell it was really beautiful. I'm not interested in the guitars, though, I'm interested in my interaction with that person. The fact that it's putting them at ease. Though, obviously, I was interested in Brian May's guitar, because he built it. I sort of said, "Look at that brilliant red one, that's great!" Or, "Look at that strap! It's got studs on it!" I'm more about faces.
Just hearing them play, though. We were at Joe Walsh's house, my husband came with me, and he was assisting me. And Joe started playing, and it was in this sort of courtyard, and he was playing an acoustic, and it just filled the space so beautifully, and I turned to my husband and said, "Oh my God, why doesn't it sound like that when you play?"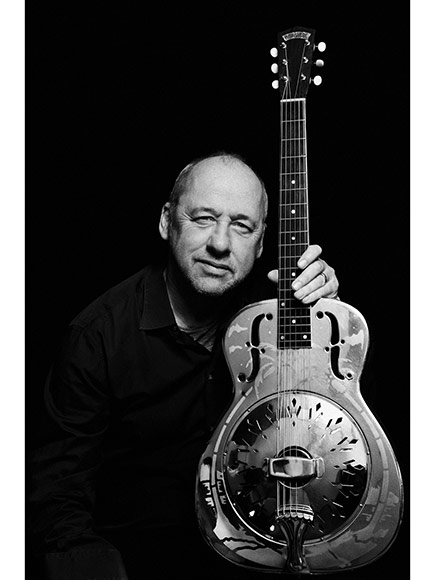 What made you pick the name Resonators?
I didn't think too hard, actually. I was quite pleased. We went through some quite stupid ones, actually, sort of like, "String-pluckers," stuff like that. And when I went to shoot, I didn't even know what a resonator was, and someone explained to me that it was a kind of guitar, and I was like, "Okay. Now this works in many ways."