Navigating life in the spotlight makes "Survivors" of child stars, as
Selena Gomez
can attest.
"We're easy targets," the actress-singer, 23, says in the
May issue of GQ
, out everywhere April 26.
"It's disgusting, because it's interesting to grown adults that these kids go through weird things because they're figuring out, 'Do I like this? Do I love this? Maybe I love this person. Oh, I'm exposed to this, people are reporting my every move and this and that because of Instagram and Twitter and you can find out everything,'" she added. "Because it's, I don't know, fun, maybe? It's like watching a car crash as you're driving past it. You want to watch it."
The star knows she grew up differently. "I didn't have an opportunity to figure out my life without people having an opinion every step of the way," she told the men's glossy.
Indeed, the starlet grew up in front of the camera and onstage, balancing her Disney days on
Wizards of Waverly Place
with her budding pop career with her former band Selena Gomez and the Scene.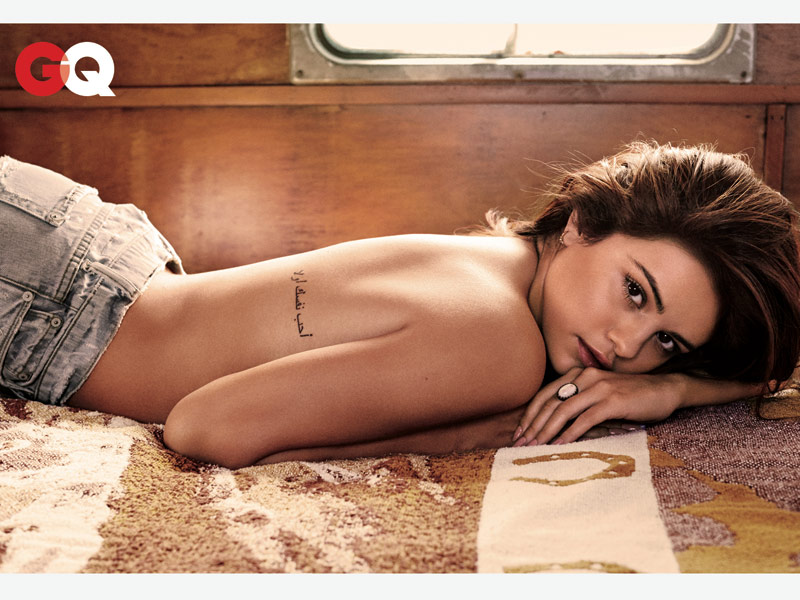 Her every move, from
her relationship
with
a certain Canadian pop star
to her
health scares
, has been chronicled in the news.
Still, the "Hands to Myself" singer – who stars in
Neighbors 2
, out May 20, and will hit the road this summer for her
Revival tour
– has no regrets.
"I chose this. So I'm not gonna sit here and say, 'Oh my God, poor me, I didn't have a normal childhood,'" she told the men's mag. "I don't give a f--- about that."
So for the time being, she's taking control of what she can – and will continue to roll with the punches.
"I just have to be patient. It's slowly dissolving the older I get," she said. "And I just have to be patient and make great things with quality, from producing to singing to acting. And one by one, I will be able to change the dialogue and people won't care about everything that's happened to me."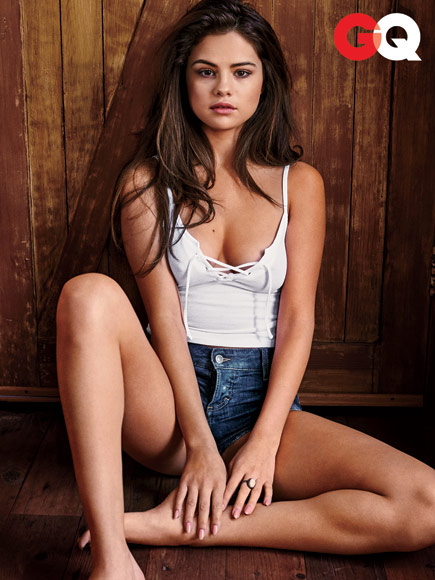 While she's killing it in her career more than ever, one subject people coming back to is her lupus diagnosis.
When
GQ
's reporter broached the subjected, Gomez got irritated, saying: "No, no, no, no, no," before explaining her frustration.
"This is something that everyone always wants to fixate on. I got
diagnosed with lupus
. My mom had a
very public miscarriage
. So I had to cancel my tour. I needed time to just be okay. And I was going through leukemia [ed. note: the reporter expects
she meant chemotherapy
], and I went to two different locations for those treatments. It's really frustrating, because I'm 100 percent allowed to have that," she said.
Gomez added: "I understand what you're asking but I'm just saying, I don't think it really matters. My past seems to be way more fascinating for people than my future, which bums me out ... I don't ever really like to sit and dwell on what that experience was. Was it fun? No. Is it fun to have it? No."