It doesn't really matter what else happened in the world Wednesday night, because the premiere of
Sharknado 2: The Second One
took place.
The so-bad-it's-good SyFy Original returned to showcase airborne sharks imperiling
Ian Ziering
, Tara Reid and a small army of celebs in cameo roles.
Sharknado 2: The Second One
is officially the channel's most watched Original: 3.9 million viewers tuned in Wednesday night for the mayhem.
And the film absolutely took over Twitter: It delivered an estimated 1 billion impressions, and held all 10 trending topic slots at one point. There were more mentions of
Sharknado
on Twitter than #MileyCyrus during the 2013 VMAs, #kimye on that fateful wedding day, and #transformers4, #thelegomovie, #godzillamovie and #22jumpstreet on each of those film's respective premiere dates.
Below are our favorite reactions to the TV movie. Please feel free to add your own comments, or take to Twitter using the hashtag "#Sharknado2TheSecondOne."
Wake up, sheeple!
I don't want to get political but there have been more Sharknados during Obama's presidency than all other presidents combined. #Sharknado2

— Jason W. Rocco (@JasonWRocco) July 31, 2014
Is Wil Wheaton quoting Nora Ephron?
When you get caught between a sharknado and New York City, the best that you can do is fall in love. #Sharknado2

— Wil Wheaton (@wilw) July 31, 2014
Tara Reid, Mark McGrath, Ian Ziering … Twitter jumped back 14+ years in time during the airing of
Sharknado 2
.
When something bites us we bite back #Sharknado2TheSecondOne #sharknado2

— Tara Reid (@TaraReid) July 31, 2014
Also, this was
Derek Jeter
's last sharknado as a Yankee. #RE2PECT
and the most unrealistic part of #Sharknado2TheSecondOne was that the mets appeared to be winning

— Jason Klingensmith (@klinger2069) July 31, 2014
Don't pay any attention to the powerful anti-shark lobby! They're just misunderstood!
The problem with these movies is they portray flying sharks in a very negative light. #Sharknado2TheSecondOne

— JohnBasedow (@JohnBasedow) July 31, 2014
B-movie legend Roger Corman took the intellectual high road all night: He also referenced Joseph Campbell and Carl Jung while live-Tweeting the film.
Do I sate myself? Do I soar? These are the existential questions that a shark in a #Sharknado2TheSecondOne must ask himself. So must we all.

— Roger Corman (@RogerCorman) July 31, 2014
Call it Shark-holm Syndrome.
#Sharknado2TheSecondOne - Is it wrong that I'm rooting for the sharks?

— Nikki Finke (@NikkiFinke) July 31, 2014
Making fun of the film's acting was a bit like missing the forest for the trees, but it did provide viewers with fun recreational opportunities.
New drinking game for sober people: take a shot of vodka every time you see good acting. #Sharknado2TheSecondOne #StillEnjoyingitThough

— Mike Page, CSA (@MikePageCasting) July 31, 2014
Spoiler Alert (If You Actually Care About Having a Movie Called "Sharknado 2: The Second One" Ruined for You:
Tara Reid loses a hand and has it replaced with a buzz saw, in an apparent homage to Bruce Campbell's character in
Army of Darkness
.
The saw hand counts as Tara Reid's first successful cosmetic surgery. #Sharknado2TheSecondOne

— Sam Roberts (@notsam) July 31, 2014
And
according to Reid
, a shark-nado could "actually happen."
It's hard to believe this was based on a true story. #Sharknado2TheSecondOne

— Chef John (@foodwishes) July 31, 2014
So there you have it. Until
Sharknado 3: We Made Another One
, or whatever they'll be calling it.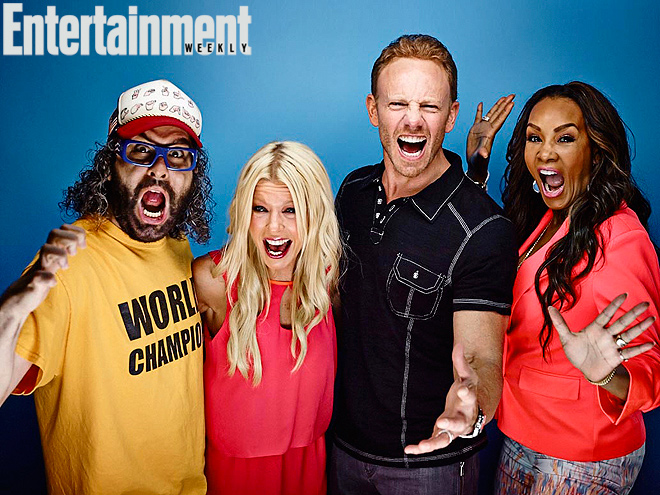 Ian Ziering Surprised By Sharknado Success