She showed him a thing or two on the dance floor, but Sharna Burgess had no words of wisdom for
Charlie White
when he prepared to propose to his longtime love.
"He didn't really need any advice because he knew it was going to be beautiful," his
Dancing with the Stars
pro partner, Sharna Burgess, told PEOPLE at the LadyLike Foundation's 6th Annual Women of Excellence Scholarship Luncheon on Saturday.
And beautiful it was – the Olympic gold medalist popped the question to Tanith Belbin in Hawaii, and then
announced the engagement
with a photo of the couple posing in front of a breathtaking ocean backdrop.
"They have such an amazing relationship ... and he knew," Burgess, 28, said. "In his heart, he knew that she was going to say yes, and he just wanted it to be perfect. He wanted it to be the perfect setting, the perfect ring, the perfect time."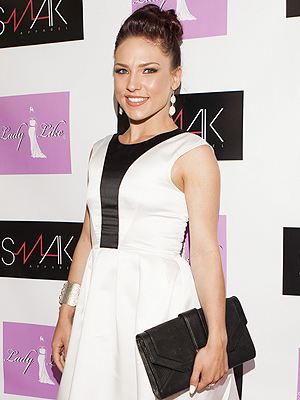 Michael Bezjian / WireImage
White managed to pull off his surprise proposal to Olympic silver medalist Belbin, but his former dancing partner came close to spilling the beans to the bride-to-be on more than one occasion.
"Every time I would see her, I would have this smile on my face that you can't really explain because I knew what was going to happen and she didn't. It was wonderful!" Burgess said.
So when ice dancer White finally posted the picture of the pair following their magical moment, Burgess couldn't hold it in any longer.
"I jumped for joy even though I knew it was going to happen," she said. "Just to see that photo come up on Instagram and know ... they're a match made in heaven."
•
Reporting by REAGAN ALEXANDER
DWTS Charlie White Rehearsal