Shonda Rhimes
isn't your typical college commencement speaker – she's a
cool
commencement speaker.
That might sound like a joke, but we're serious – over the course of a 20-minute speech at
Dartmouth College's graduation ceremony
Sunday, the
Scandal
show runner shared a number of lessons about the nature of success. But instead of the usual "follow your dreams" talking points, Rhimes, who graduated from Dartmouth in 1991, was open and honest about what it took for her to get to where she is today.
It may not have been as fiery as
one of papa Pope's speeches
, but it was full of hard-won wisdom all the same.
First up, the difference between dreaming and doing.
"I think a lot of people dream," Rhimes explained. "And while they are busy dreaming, the really happy people, the really successful people, the really engaged, powerful people, are busy doing."
To illustrate her point, Rhimes shared the story of her Dartmouth days, which were filled with romantic dreams of becoming the next
Toni Morrison
. But eventually, she realized her talents lay elsewhere and applied to film school at USC.
Twenty years later, Rhimes may not be a Nobel Prize-winning author, but, she says, "I had dinner with Toni Morrison – and all she wanted to talk about was
Grey's Anatomy
.
The other major lesson? That there is no such thing as "having it all."
"If I am killing it on a
Scandal
script at work, I am probably missing bath and story time at home," Rhimes recalled. "If I am at home sewing my kids' Halloween costumes, I'm probably blowing off a rewrite I was supposed to turn in. If I am accepting a prestigious award, I am missing baby's first swim lesson." The result, she said, was "you are always a little nauseous."
And, she explained, that's okay.
"I want my daughters to know me and see me as a woman who works," she said. "In their world, mothers run companies. In their world, mothers own Thursday nights."
Skip to 1:41:20 to see Rhimes's full speech, above.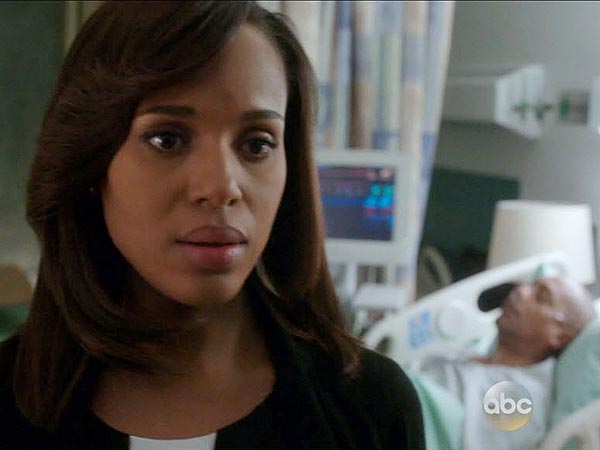 Like us on Facebook for more stories like this!