No one knows how Siberia's brand-new, massive crater came to be. Thankfully,
The Siberian Times
is at least documenting the giant "crater at the end of the world" – as they call it – providing pictures and video of the bizarre phenomenon.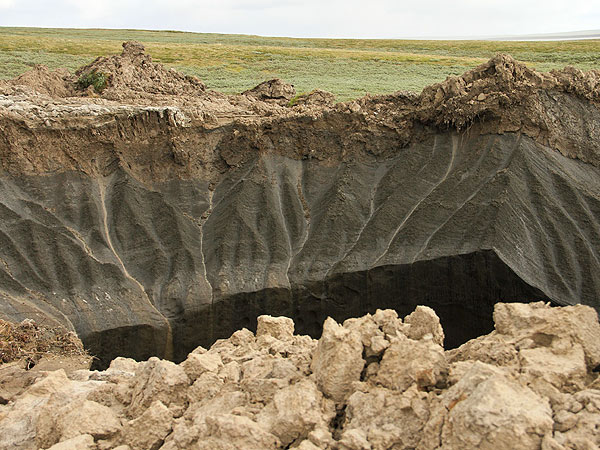 "The crater has more of an oval than a circular shape, it makes it harder to calculate the exact diameter,"
said Andrey Plekhanov, Senior Researcher at the State Scientific Centre of Arctic Research
. "As of now, our estimate is about thirty meters. If we try to measure diameter together with soil emission, the so-called parapet, then the diameter is up to 60 meters. The crater is from 50 to 70 meters deep."
Scientists are working on an explanation for the giant hole, and they hope to have one soon.
Our answer – and the most obvious one – is that a massive creature, similar to Godzilla or perhaps his subterranean nemesis Anguirus, has awoken and is now looking for sustenance.