Ten-year-old Noelle Gregoire isn't letting a thief slow her down.
For almost two years, Noelle has raised money for her charity "Laps 4 Backs" to buy toys for kids at the
Floating Hospital for Children
at Tufts Medical Center in Boston, Massachusetts,
Fox News
reports.
The young girl was inspired by her own visits to the hospital for treatment of her rare spinal condition, dysplastic spondylolisthesis, which has left her in a back brace.
The 10-year-old from Haverhill, Massachusetts, raised money by swimming 1.5 miles across a New Hampshire lake – as swimming is the only physical activity she can do without experiencing severe pain. With the help of her mother, Danielle Gregoire, Noelle set up a
GoFundMe page
that raised thousands of dollars for her charity efforts.
On July 28, Noelle and her mother were about to go on a shopping trip for toys when they discovered that someone had wiped out her account, leaving her with just $7,
My Fox Boston
reports.
"… there was nothing left," Danielle told the news outlet. "The look on [Noelle's] face – that was the worst part – to see the devastation on her face that it was gone."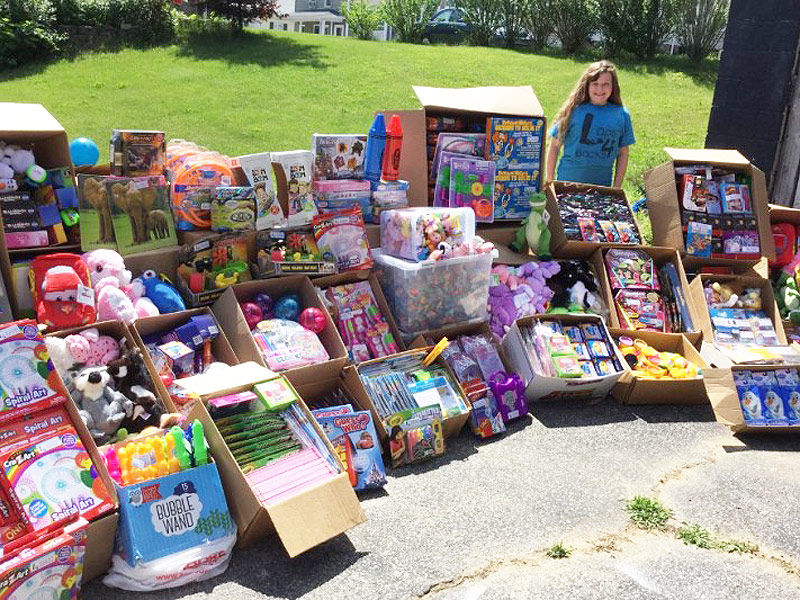 Noelle said that it was "like taking a family member away." But she has vowed not to give up.
The family has shared Noelle's story on the GoFundMe page and told Fox that they will file for fraud protection.
Since the heartbreaking incident, the charity's GoFundMe account has seen hundreds of dollars in donations, surpassing her $5,000 goal.
Despite the loss, Noelle has been able to deliver hundreds of toys to sick children. Her mother uploaded a post to
Facebook
of her daughter in front of a pile of toys and gifts, ready to donate.
The post reads in part: "Wow, it has been quite the week! With everyone's support, Noelle's goal has been surpassed! … We are now working with two more medical facilities, which are also in need of prizes for kids. So many are benefiting from everyone's generosity."