Know a hero? Send suggestions to heroesamongus@peoplemag.com. For more inspiring stories, read the latest issue of PEOPLE magazine
Twelve-year-old Lia Haile knows how to throw a party.
For the past three years, she's made sure that every child living in her local Manitowoc, Wisconsin, homeless shelter celebrates their birthday in style – complete with community donated balloons, colorful streamers and a personalized cake of their choice.
"Birthday parties mean a lot to a little kid," Lia tells PEOPLE. "It's a day all about them and I think everyone should feel special on their birthday, everyone should have a party. It made me sad to think that some kids might not get to feel like that."
The sixth grader, who relies on her group of volunteers called the
Hopeful Hearts Club
, has planned and executed over 30 unique birthday bashes at
Hope House of Manitowoc County
, a non-profit shelter that provides guidance and support to struggling families.
"For most of these kids, they wouldn't be able to have a birthday party unless I threw one for them," she says. "Parents come up to me and thank me for making their child's day and that is just the best feeling in the world. It may seem small, but birthday parties are important."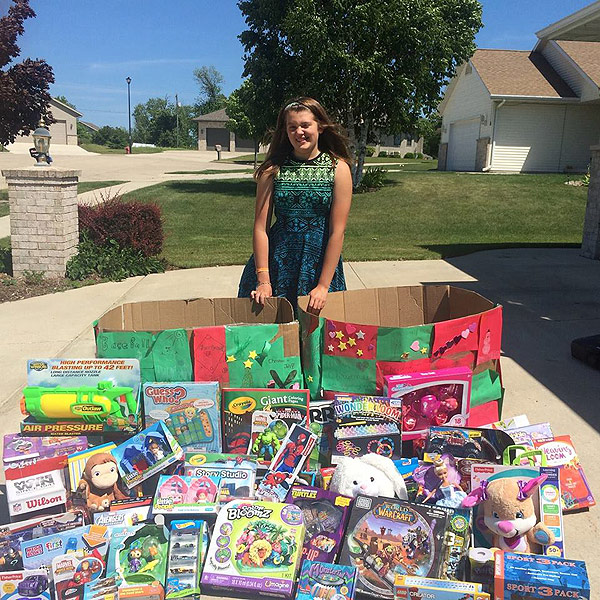 Lia, a Wisconsin
Stangel Elementary
student, has the party planning process down to a science.
First, she interviews the child to figure out their interests – "It's usually
Frozen
or some Disney princess or race cars" – and then she goes to local businesses to pick up donated food, decorations and presents based on their preferences.
"We work with a local baker who gives us custom made cakes free-of-charge for our parties and a party store in town that gives us balloons and toys," she says. "I wouldn't be able to do this without the help of my town, so many people help me out."
Lia then sets up toy drives around Manitowoc to collect items specifically tailored to the birthday girl or boy.
"When you see the kids so happy on their special day, it is warms my heart," she says. "Most of them have never had someone throw a party for them and so it becomes a really special moment."
Lia's Hopeful Hearts Club is made up of about 600 Manitowoc community members that donate their time and resources to help the sixth grader put on the parties.
"She has truly brought this town together with her positive purpose," Manitowoc Mayor Justin Nickels tells PEOPLE. "She is an inspiration to people of all ages in the community."
The mayor adds, "When people see someone that young care that much, I think it goes a very long way. It gives them hope for the future of Manitowoc and for future generations across the nation."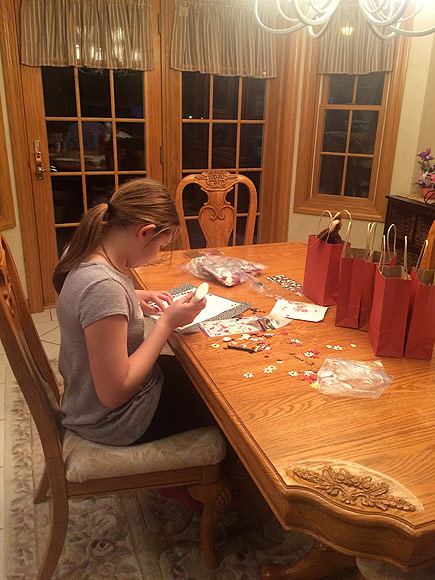 Lia threw her first party for a homeless child at the age of 9 when she overheard a 4-year-old boy living at Hope House mention offhand that it was his birthday.
"She came up to me and said, 'Mom we have to throw him a party!' " Lia's mother, Tania Haile, tells PEOPLE. "That's just her personality though, she's always been someone with a big heart that worries about others."
Haile, 45, says her daughter really connects with the families and children as she works to perfect their dream birthday parties.
"Some parents, even once they leave the homeless shelter, come back and volunteer to help set up and clean up parties because they had such a positive experience with their own children's celebrations," she says. "Lia doesn't realize what she's doing is inspiring. But it's so selfless."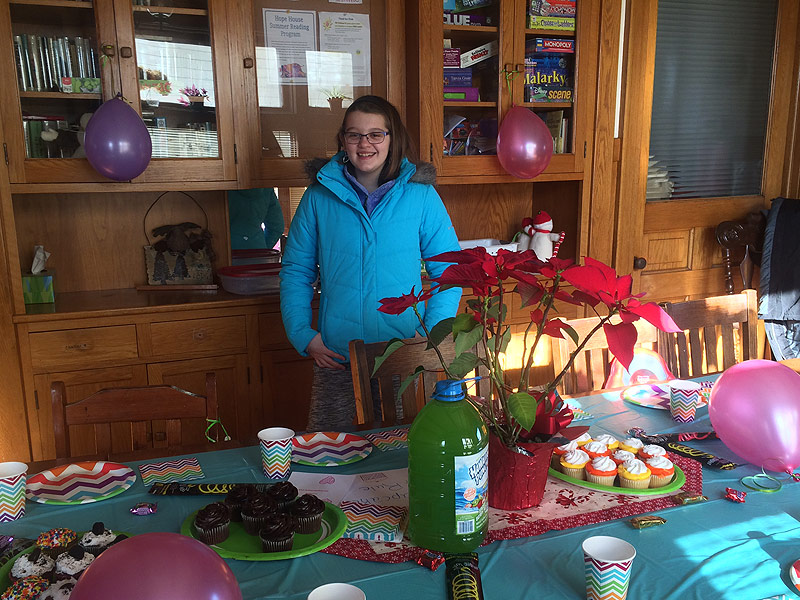 Hope House director, Erin Schultz, says Lia's parties are a true "morale booster" to the families staying at the facility.
"She is such a blessing. She comes in and for one day those parents and their kids have a happy and stress-free day," Schultz tells PEOPLE. "We have parents crying because they never thought they could provide a birthday party for their children and here comes Lia interviewing the kids and throwing these super custom events."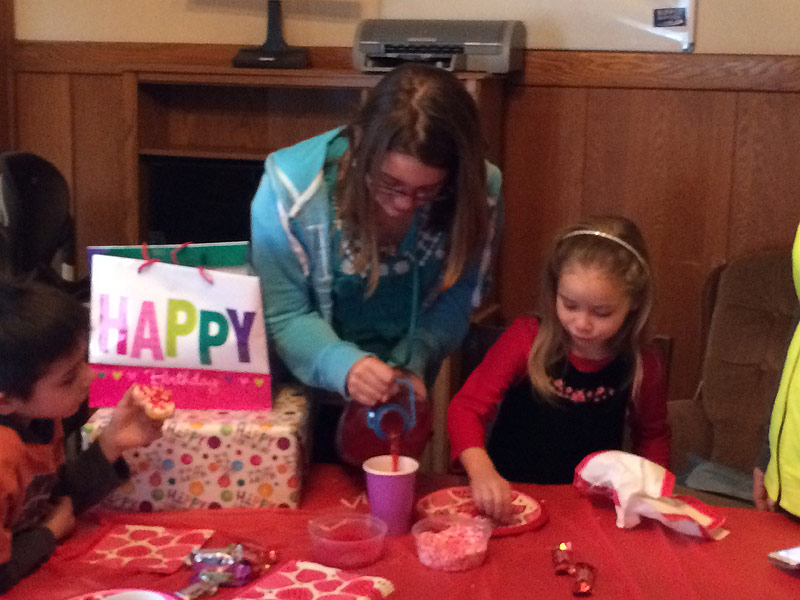 The sixth grader, who aspires to be a teacher one day, says she hopes her parties inspire others to give back in their own communities – no matter how old they are.
•
Need a little inspiration? Click here to subscribe to the Daily Smile Newsletter for uplifting, feel-good stories that brighten up your inbox.
"Sometimes people are surprised I do all this because I'm 12," says Lia. "But you're never too young to help people!"