Sophia Bush
is still reeling from the death of her
ex-boyfriend, Google executive Dan Fredinburg
, who was
killed in April
by a
massive earthquake in Nepal
while climbing Mount Everest.
"Losing one of my best friends a few months ago shattered me," she told
Health Magazine
in the upcoming September issue. "There were days I felt like my body had been turned inside out. I felt like my heart was on the outside of my body and everyone who came near me was stabbing me."
While losing him was painful, his sudden death taught her to live in the moment.
"The crazy thing is that since Dan died, the lessons have come like Mack trucks," she said. "There is no next time. There is no excuse to wait a day to do what you want to do and to change the way that you want to change."
Bush, 33, also opened up to the magazine about being plagued with the fear that she is never enough.
"The word
enough
is a monster for me," she said. "I don't know how anyone ever feels that they are enough: successful enough, smart enough, pretty enough, healthy enough."
"I got so scared the first time I decided to say, 'I am terrified of not being enough,' " she continued. "And what came back tenfold – women who identify, women who sympathize and women who experience all of that – was mind-boggling to me. We are so in this together. And that helps."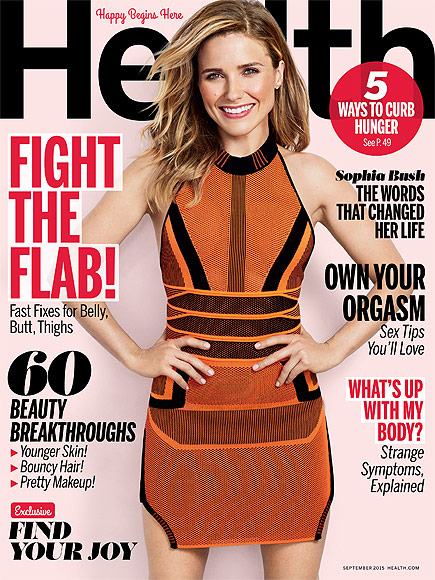 The actress says she is slowly learning how to feel like she
is
enough.
"A friend said to me, 'Let it be enough, whatever you did today. You went on a two-mile run and you didn't do a circuit-training workout? Who cares? Let it be enough.' "
RELATED: Sophia Bush's Pooches are 'Perfect' Rescue Pups
That goes for her appearance too.
"We are so conditioned as women to hate on ourselves all the time, but look at what we can do," said Bush. "This is me, whether I like it or not. I will never be as tall as
Gisele
. I will never have bone structure like
Hilary Rhoda
. I will never have
Penélope Cruz
's hair. So who cares?"