Where would Thelma and Louise be if they didn't take that fateful cliff dive 25 years ago?
This was one of the questions
Susan Sarandon
and
Geena Davis
pondered in the May issue of
Harper's Bazaar
, which reunited the actresses for the 25th anniversary of
Thelma & Louise
.
"Well Thelma's definitely not with her husband anymore! One would only hope she found Brad (Pitt) again," Sarandon said of Davis's Thelma. "Maybe Louise became a lesbian. That would be
fabulous
.
In the 1991 classic, Sarandon and Davis played two friends who set out on a doomed road trip. While the film was a critical and commercial hit, earning six Oscar nominations,
Thelma & Louise
was criticized for its portrayal of two heroines responding to male violence with more violence.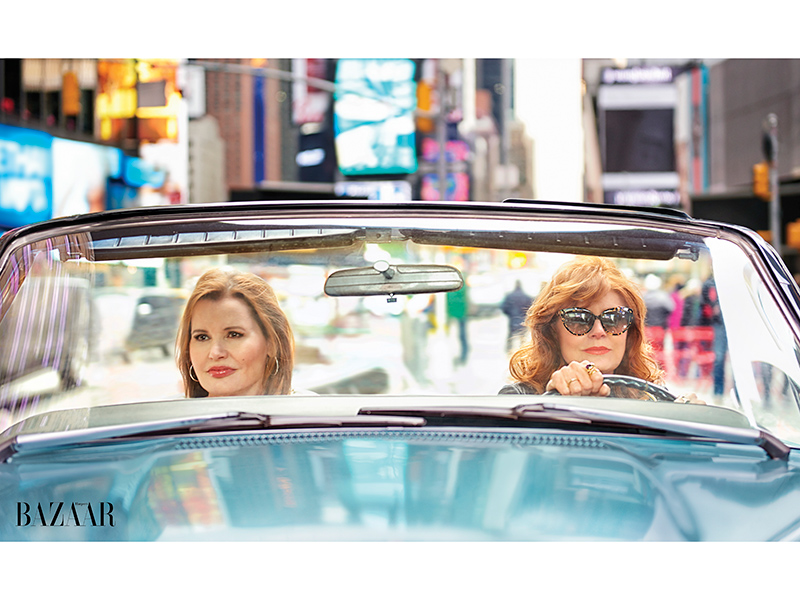 "There was all this talk about how it was so violent – and this was after
Lethal Weapon
came out," Davis said.
"We've been stuck in this world where Hollywood operates under the assumption that women will watch men, but men won't watch women. We never get any momentum because everything's a one-off," she added.
Despite the criticism,
Thelma & Louise
has also been praised as a tribute to feminism. "I really didn't think it would have the kind of resonance it had," Sarandon admitted. "It wasn't seen as any feminist statement."
Sarandon added that she's encouraged by the success of many female talents in Hollywood today.
"I think there is a crop of young women who are interested in having fun and having lives but are not necessarily trying to please all of the time – even though they are scrutinized constantly," she said. "The Melissa McCarthys, the Amy Poehlers, all of the gals who are creating work, being funny and independent."