Sylvester Stallone
has become as tender as the slabs of meat he sparred with in
Rocky
– and it's all thanks to the women in his life.
The
Creed
star stopped by
The Ellen DeGeneres Show
on Wednesday to talk about his new show,
Strong
, alongside the show's host, volleyball star Gabrielle Reece.
But the conversation quickly turned to Stallone's upcoming 19th anniversary with his wife, Jennifer Flavin – and the former bodybuilder actually started to blush when Ellen revealed he still brings her chocolates twice a week.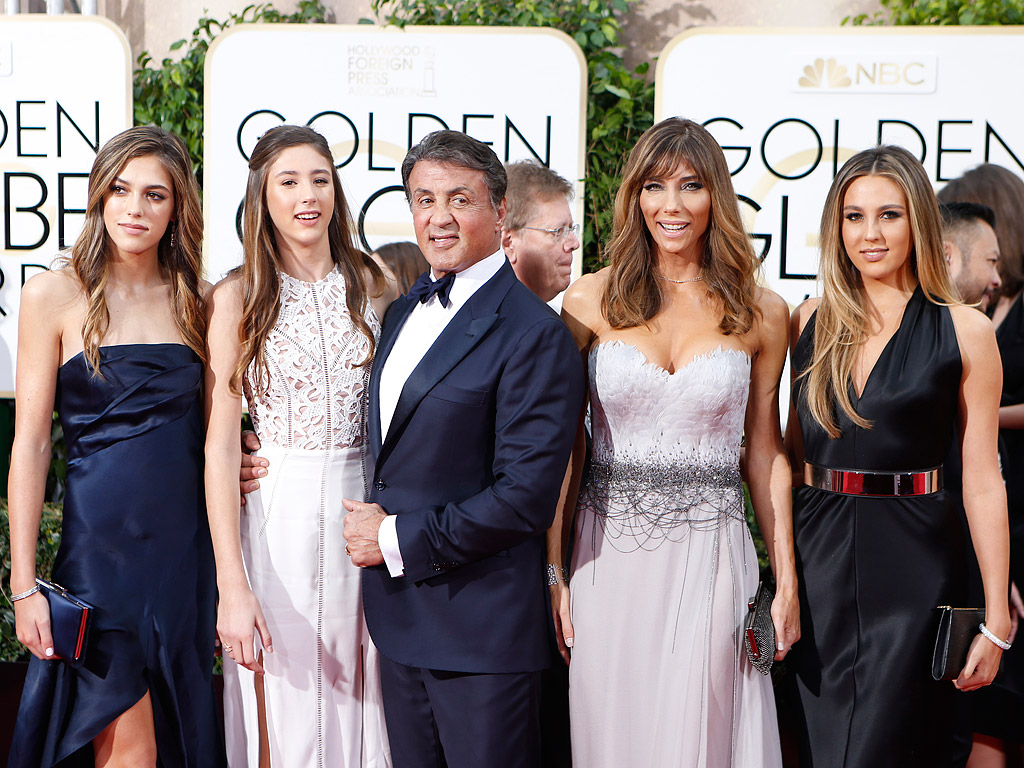 Wally Skalij / Los Angeles Times / Polaris
"Thanks for reminding me," Stallone joked of the anniversary.
As for what it's like being the only guy in a family of five, the actor said he lets his wife and
three daughters
, Sistine, Sophia and Scarlet, do most of the talking.
"I basically just keep my mouth shut and don't cause waves," he quipped. "Again, she's fantastic, but it's all women. Women rule. Even the dogs they're female and the one male's been neutered."
So if there are any male
Rocky
fans in Stallone's neighborhood, he's available to hang out.
"I just sit there, I'd love to hang out with someone, you know what I mean. I just sit there and just watch the leaves fall off the tree of my life," he laughed.
"In other words," Reece interjected. "He's saying he's been tenderized."