Taraji P. Henson
's acting career is impressive, but she says she still gets treated like a wannabe.
"I'm treated like I'm on the D-list," Henson tells
Ebony
in its October issue on newsstands now. "I'm still being considered with actresses who haven't done half the stuff I've achieved."
Henson, 43, was nominated for an Oscar in 2009 for her role as Queenie in
The Curious Case of Benjamin Button
. In 2011, she earned an Emmy nomination for the title role in
Taken from Me: The Tiffany Rubin Story
.
The actress says the lack of deference she's sometimes shown just fuels her to accomplish more.
"When people tell me 'no,' I get hyped," she says. "Because when I prove that I can and will, I love watching people eat crow."
One place Henson will not be refused? A restaurant. The actress says she'll use her celebrity status "to get my fat ass into a restaurant. If someone tells me there's a wait, I'll walk right to the front of the line like, 'I need a table now. I need to eat, and I want this. So let's work this out.' "
With all of that sass, it's no wonder the
No Good Deed
actress likes
The Real Housewives
. She says she can't help "watching ratchet, ratchet television – like any of
The Real Housewives
shows, especially when they were fighting and a girl got her weave snatched out – that is my guilty pleasure. Sometimes, I'll just sit in front of the TV, screaming, 'Ratchet, ratchet, ratchet! Where's the ratchet TV?' "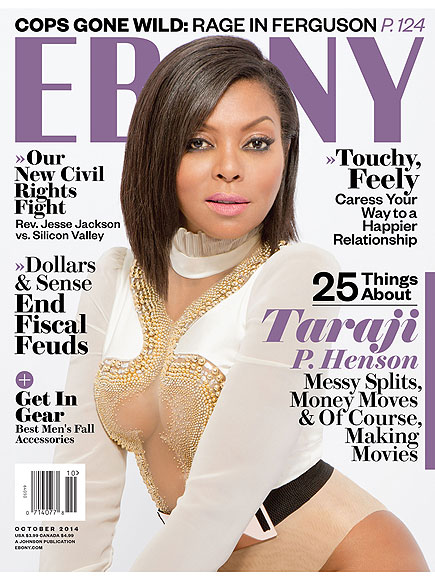 Why Taraji P. Henson Wants Weapons on Her Show