It's hard to believe
Taylor Swift
was ever unpopular, but growing up, that was exactly the case for the superstar.
These days, though, Swift is surrounded by a strong group of women (many of whom were featured in her "Bad Blood"
music video
).
"My friendship group is one of my favorite things about my life right now," she tells
Vogue Australia
in its latest cover story. "Our friends really have each others' back. It's the first time in my life that I've had anything strong like that in the friendship department."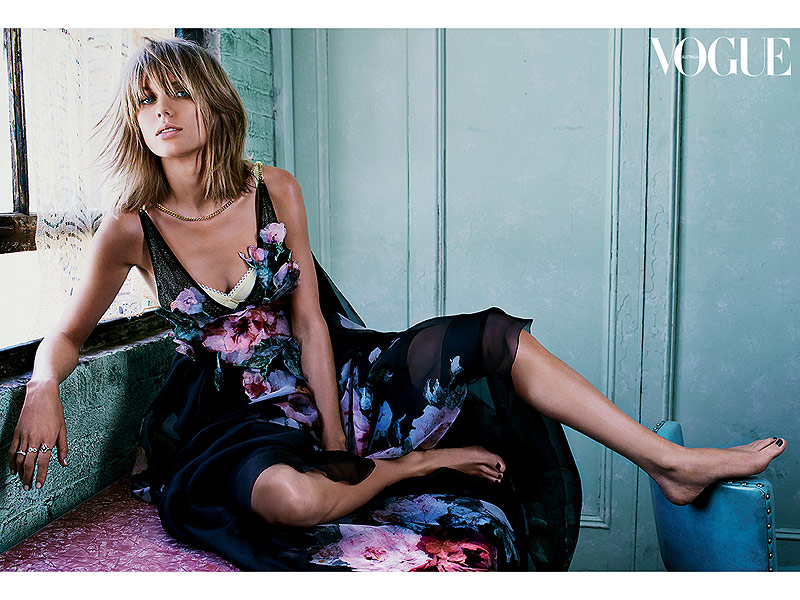 So how exactly does one get initiated into Swift's squad?
"A lot of the time I'll reach out to people to tell them they're great, and a friendship will come out of them," says the star. "Ella and I – Lorde – we met on our own because her album came out and I sent her flowers and told her it was great and now she's one of my best friends."
For Swift, "friendship often comes from admiration … because you've established you respect what the person does," she says.
While her album
1989
broke records and her current world tour is sold out every night, the star may take a break before releasing any new music.
"The public could change their minds about me tomorrow. Things are good right now but I'm never going to be stupid, foolish or ignorant enough to think I have control over the public. All I can control is making good music," she says. "I'll need to give people a breather from me because at a certain point they're going to get a little sick of hearing about me, so I'll need to go away for a while then."