From her first day in Karen Cometa-Zempel's career preparations class in 1985, Diane DiProspero Cook felt there was something special about her favorite professor.
"She was so approachable, so fun and outgoing," Diane, now 53, tells PEOPLE. "And she was always telling us wonderful stories about her life."
Three decades later, Diane, who lives in Spencerport, N.Y., has a new story to add to her collection. Last month, she learned that the professor she admired at
Bryant and Stratton College
in Buffalo, N.Y., is her biological sister. And for more than 50 years, she and Karen lived only 20 miles apart.
"All my life, there was nothing that I wanted more than a sibling," says Diane, an only child who was adopted as an infant. "It was always my dream. And now, to have it suddenly a reality – there's nothing else to call it except a miracle."
"It really does feel like divine intervention," Karen, 60, of Fairport, N.Y., who was also adopted as an infant and has one younger sister, tells PEOPLE. "When you think about it, it's sad that we didn't get to grow up together. We could have played Barbies together and had pajama parties. But now that we've found each other, we're making up for lost time."
The sisters' surprising discovery happened on Feb. 12, when Diane, who had applied to have her adoption records released for medical reasons, received a letter from the
New York State Adoption Registry
that had also been mailed to Karen.
"The letter said that I had a sister, and when I saw her name, I thought, 'I know her,' " says Diane. That same day, when a friend told her that she used to work with Karen at the college, an image of her favorite teacher – standing in front of the classroom in a stylish business suit – sprang to mind.
"She called me up," says Karen, who had just received her copy of the adoption registry letter, "and we both started screaming. I didn't remember Diane, because I'd had so many students. But she sure remembered me."
In fact, five years ago, when Diane saw Karen shopping at a Pier One store, "I walked up and told her she was the best teacher I'd ever had," Diane tells PEOPLE. "She always stuck out in my mind."
Born to Rose Argentina, a single mother from Rochester, N.Y., who is now deceased, the sisters were put up for adoption, says Karen, "because our mom couldn't care for us. She was taking care of her father and couldn't take care of a baby, too." Almost seven years after Karen was adopted, Rose became pregnant again and decided to put Diane up for adoption as well.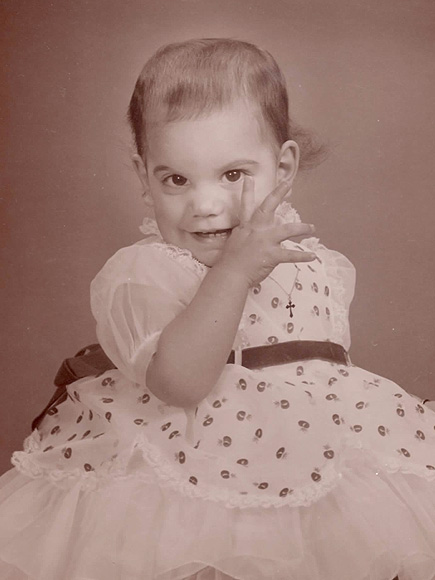 Courtesy of Karen Comet-Zempel and Diane DiProspero Cook
"Later, when she was 34, she married a man who had kids, but she never had any more of her own," says Diane. "Our next quest is to find out the name of our father, and whether he's still living."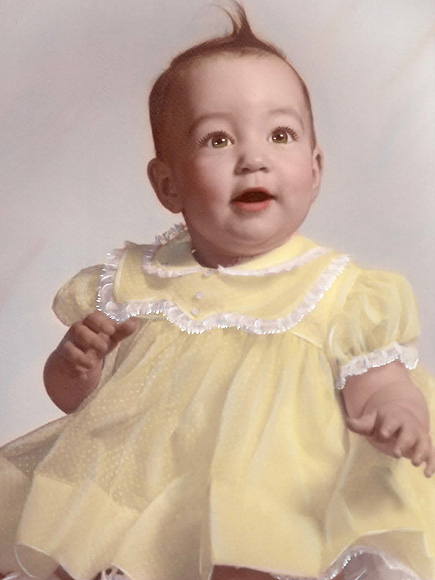 Courtesy of Karen Comet-Zempel and Diane DiProspero Cook
Until then, the sisters have a lot of catching up to do. After planning their first meeting, they ran into each other accidentally at an outlet mall in Niagara Falls, and have talked for at least an hour a day since.
"It's uncanny how much we have in common," Karen, who is now a liberal arts program director at the same college, tells PEOPLE. "We're both left-handed, we both grew up Roman Catholic and we have the same mannerisms. We finish each other's sentences and everyone tells us that us our voices sound alike."
•
Need a little inspiration? Click here to subscribe to the Daily Smile Newsletter for uplifting, feel-good stories that brighten up your inbox.
"I feel like we've led parallel lives," adds Diane, who works as an administrative secretary and is married with two grown children. "To think that all these years, she's been just a short drive away."
For Karen, who also has two grown children and recently lost her husband to Alzheimer's disease, getting to know her sister has been something to celebrate.
"She's a wonderful gift at a time when I needed one the most in my life," she says. "I'm just overjoyed that we'll now have each other for the rest of our lives."