Joseph Dees was just nine years old when he was diagnosed with a
glioblastoma
, a deadly brain tumor with no cure.
He spent the next four years in an out of hospitals in two different states, getting surgery after surgery; trying radiation and several different kinds of chemotherapy to keep the cancer at bay.
One of the few things that gave him comfort during those long hospital stays were Legos.
"That's been his go-to thing after his brain surgery," says his mom, Alison Dees, tells PEOPLE. "It keeps his mind busy so he doesn't focus too much on the pain. He likes the way they fit together. It's good for his motor skills and it can fit on his tray."
On his most recent stay in Cincinnati he was playing with his Legos when he looked at his mom and asked her a question.
"He was like 'Mommy, I want to get Legos to the kids at the hospital,' " says Allison, 42, of Boone, North Carolina. "'How can we do that?' "
She was blown away by his generous spirit.
"Even though he was obviously going through so much, he was so adamant about wanting to help others," she says.
So, with $500 donated to the Dees family, Joseph bought boxes of the toys and began delivering them to children at the
Cincinnati Children's Hospital Medical Center
in February 2015.
The reaction was incredible.
"Kids would walk in, see the Lego sign and freak out!" she says. "He knows everything about them, so he would be telling the kids which ones were the best."
That's when the Dees family realized Joseph's mission could become something bigger.
So the family bought the domain name for
Building Hopes
, an "inspirational" organization intended to encourage kids across the nation to start Lego drives in their hometowns.
"He came up with the name 'Building Hopes,' " she says. "We bought the domain. We came up with the slogan, 'You can build your hopes up.' He wanted to make it an inspirational foundation, to hold Lego drives at their local schools and deliver it to their local children's hospitals."
So far, 180 children have received Lego sets, and with Joseph's most recent drive, a total of about 300 kids will have received toys.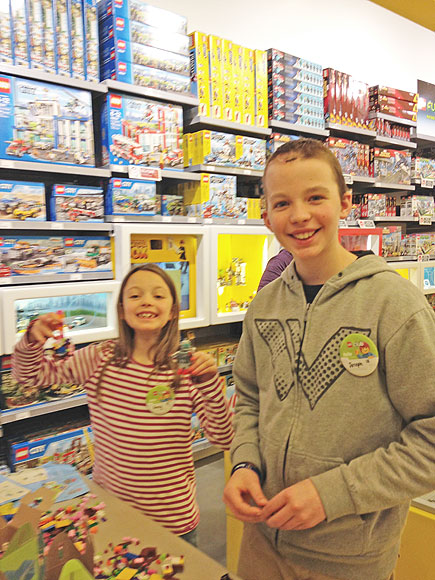 Dr. Mariko DeWire, a neuro-oncologist at
Cincinnati Children's Hospital Medical Center
tells PEOPLE the Legos are a great toy for children to have in hospitals.
"They are so attractive to kids of all ages and are a great way for patients to exercise their mind and motor skills," she says. "But more than anything, the Legos were an analogy. While you build them, you are also building hope that you can get better.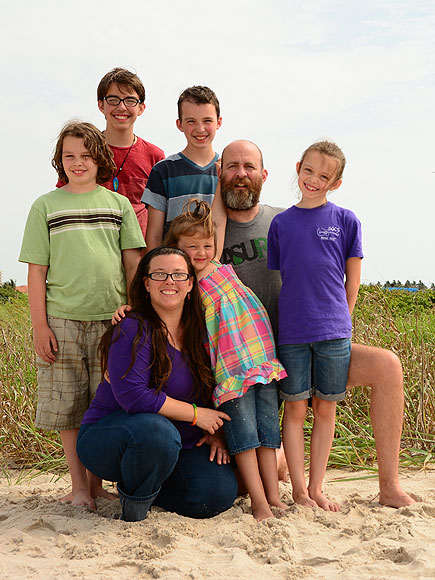 Five months after
Building Hopes
was born, friends of the Dees family put on what they call a "friendraiser" in Todd, North Carolina, looking to bring awareness to the organization. Over 100 Lego sets were donated at the event, which will be distributed to the various hospitals Joseph has stayed in.
"Joseph has a wisdom and a maturity way beyond his years," Todd Mortensen, a family friend who ran the "friendraiser," tells PEOPLE. "His concern for others is unusual in a kid that age. He tells his parents not to worry about him dying. He's a giver, a ray of light.
"I've never met anyone like that," he says. "I think his foundation will inspire other kids across the nation to think of others before themselves."
A month ago, the family learned the cancer had spread to Joseph's spine. Doctors have told the Dees family there are no other realistic treatment or surgery options. They sought the help of a holistic healer in June, and since the visit Joseph's headaches have improved tremendously, though he was in too much pain to do an interview for this story.
His selflessness continues to amaze his parents.
"Joseph said to me the other day, 'If God allowed me to go through this so that one person can be helped by my Legos, I'm ok with that,' " says Dees.
"It was amazing as a parent to hear him say that because I haven't been OK with it," she says. "I've struggled so much. I think that's what's gotten him through. He had that determination."
And when she recently asked him if he was afraid of dying his reply was: "No. Not at all. But will you keep my foundation going if I do?"