Terri "Missy" Bevers,
the Texas fitness instructor who was found dead
inside the church where she was about to teach class, died of multiple puncture wounds to the head and chest, according to an arrest warrant from the Midlothian Police Department obtained by PEOPLE.
Because
surveillance video inside the church
showed the main suspect, dressed in tactical gear, carrying a hammer, the warrant notes that Bevers' injuries "are consistent with the tools the suspect was carrying throughout the building." Authorities say they can't confirm if the suspect is male or female.
Bevers, 45, was an instructor with Camp Gladiator Midlothian, which focuses on "boot camp" exercises. On April 18, she'd arrived at The Creekside Church of Christ at about 4:15 a.m. to get ready to teach her class, which was moved inside that morning because of rain.
On the surveillance video, Bevers is seen arriving in the lobby area, but is not seen again on the tape. The only other person on the video around that time is the suspect, who is wearing a black helmet, black ski mask, dark pants, a dark long-sleeved shirt, black gloves and a black vest with the word "police" on the front and back.
"The subject is seen walking throughout the building holding a hammer, breaking windows and going through offices," the warrant states.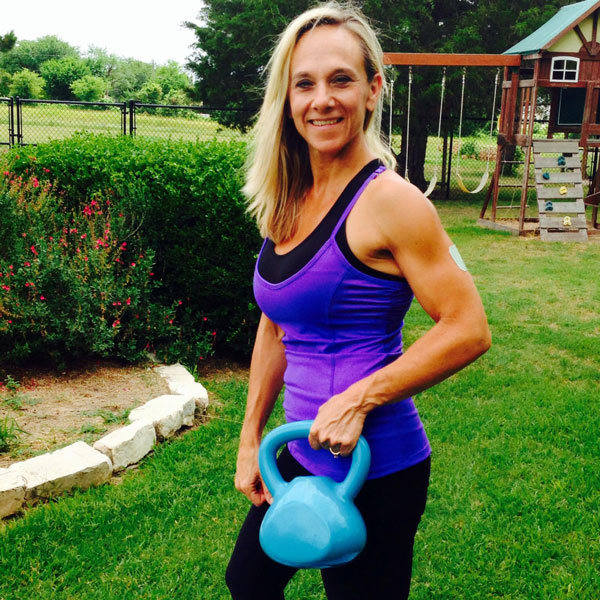 •
Want to keep up with the latest crime coverage? Click here to get breaking crime news, ongoing trial coverage and details of intriguing unsolved cases in the True Crime Newsletter.
Police have also released a search warrant they have issued for the Dry Cleaner Super Center of Midlothian. On April 22, an employee called police to report that Randy Bevers, Missy's father-in-law, brought in four shirts to be cleaned. One woman's shirt, which was white, was given to them "with what appears to be blood spots/stains on it," the warrant says.
"Randy Bevers told the clerk that the stains on the white shirt were 'animal blood,'" according to the document.
Bevers's mother-in-law, Marsha Tucker,
told PEOPLE
she believed Bevers was targeted.
"They knew the time she would be [at the church]," Tucker said. "She would put times out there on Facebook. They knew. I mean she did that for people that did her 'boot camp' and it was always out there."
In a press release issued on Tuesday, police said they "continue to vigorously track down every single lead that comes in." Investigators are refraining from releasing further details, writing in the release, "We believe this is information that only the killer would know."
Missy Bevers is survived by her husband and three daughters. On her Facebook page, she described her career as "helping others achieve their personal fitness goals, by providing my skills and passion in the exercise industry."
Anyone with information about the case can contact the Midlothian Police Department's tip line at 972-775-7624.