They're gonna wish they went with house number two!
Fans of
House Hunters
will get a kick out of the first trailer for the upcoming horror comedy
They're Watching
, which puts a creepy spin on your typical real-estate TV show.
Due out March 25,
They're Watching
centers on an American home-improvement TV show that takes an ill-fated trip to a remote Eastern European village to film an international episode of the series.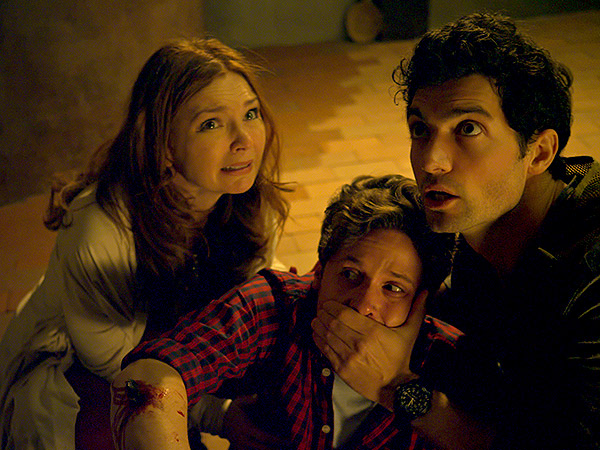 Courtesy of Best Served Cold Productions
When their production gets in the way of the villagers' religious rituals, things go from bad (no Wi-Fi) to worse (murder).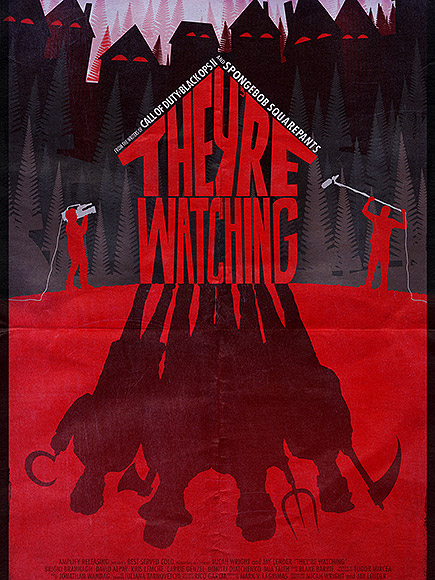 Courtesy of Best Served Cold Productions
The trailer starts out in traditional
House Hunters
style, including the typical narration and interviews with the nervous buyers. Homeowner Becky – of Westlake – chooses a decrepit old home, much to the surprise of the team. They return to Moldova for a follow-up visit to the newly renovated spot, but are quickly plagued by the townspeople.
"Let's get out of here before they go all deliverance on our a----," remarks one character.
Starring Brigid Brannagh, Kris Lemche and David Alpay, and directed and written by Micah Wright and Jay Lender,
They're Watching
will be available both in theaters and on demand.