A 2-year-old boy is among the dead after a powerful storm system struck the Southeast and mid-Atlantic Wednesday, bringing with it nearly-100 mph winds and more than a dozen tornadoes.
Virginia State Police said the toddler, along with two other males, aged 50 and 26, were killed when their Waverly mobile home was destroyed by the storm Wednesday afternoon, according to a
police statement
.
"All three were found approximately 300 years from the mobile home," police said.
Three people were killed in the South on Tuesday and four in Virginia on Wednesday, bringing the number of lives claimed by the storm to seven,
CNN
reports.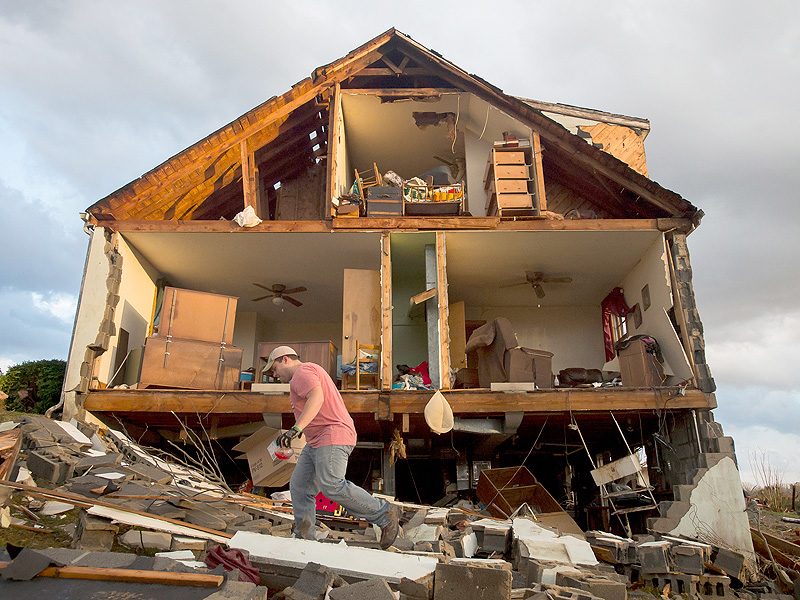 Jill Nance / The News & Advance / AP
Two people were killed in Louisiana on Tuesday when a tornado struck an RV park and a 73-year-old man was killed in Mississippi.
A preliminary report from the National Weather Service noted sixteen tornadoes – three in Florida, five in North Carolina and eight in Virginia – reported on the East Coast, according to CNN. However, 52 have been recorded across the country since Tuesday.
Virginia Governor Terry McAuliffe declared a state of emergency after the tornados ravaged homes and left thousands without power, the
Associated Press
reports.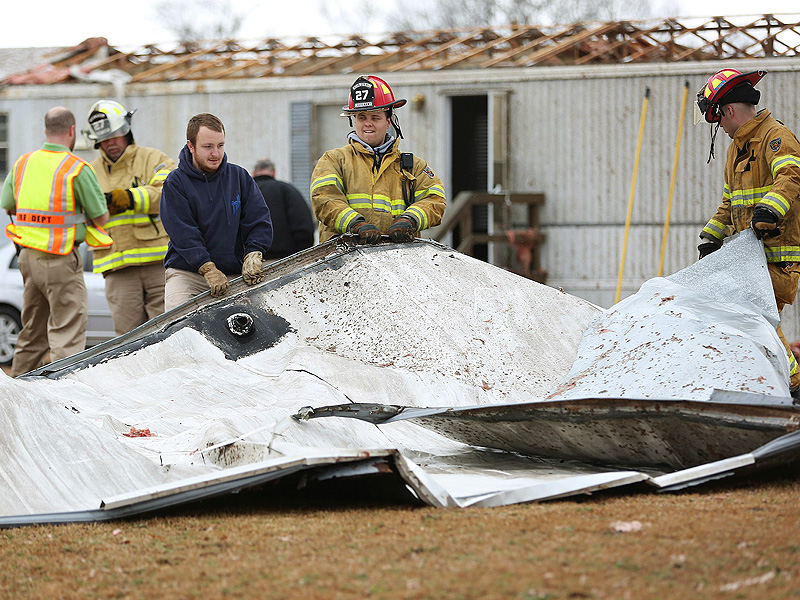 Casey Mozingo / The News-Argus / AP
In the Louisiana incident, 31 people were injured, and CNN puts the number of those injured in Virginia's Essex County at 20.
From Florida to Virginia, hundreds worked on Thursday to sift through the wreckage left by the storm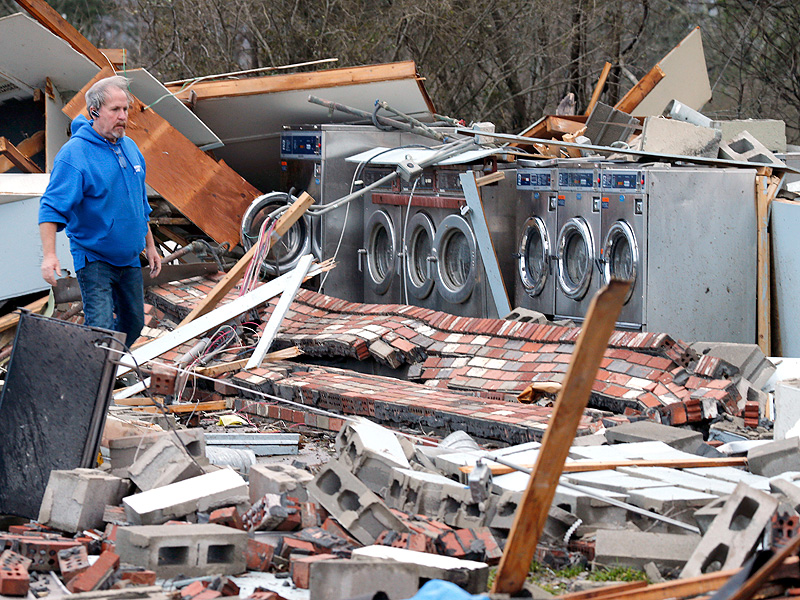 The NWS predicted "severe thunderstorms" in New York and Florida on Thursday.
"The greatest threat will be over parts of the mid-Atlantic. Tornadoes, damaging wind gusts and large hail are possible," according to the service.
"Further west, heavy snow will continue from Michigan to eastern Missouri, with blizzard conditions possible over parts of Illinois and Indiana."