By all accounts, Tom Coughlin has had an amazing career in the NFL.
He was the first head coach for the Jacksonville Jaguars, serving from 1995 to 2002 and leading the team to two AFC Championship games. Then, he moved to the New York Giants, where he led the team to two Super Bowl victories.
But Coughlin, 69, stepped down from coaching the Giants at the end of last season – and is still trying to decide his future.
"I'm not one to sit around," he tells PEOPLE. "I want to find something to do."
Will he return to football? "I'm sure that after a certain amount of time, the competitive instincts are going to kick in and I'll want to entertain those type of thoughts," he says. "If that's what is to be, then so be it. Right now, I'm not exactly sure where I will invest my time and energies for a professional level."
While he figures out his next step, Coughlin is pouring his time into his charity, the
Tom Coughlin Jay Fund Foundation
. The organization
supports families
who are dealing with pediatric cancer.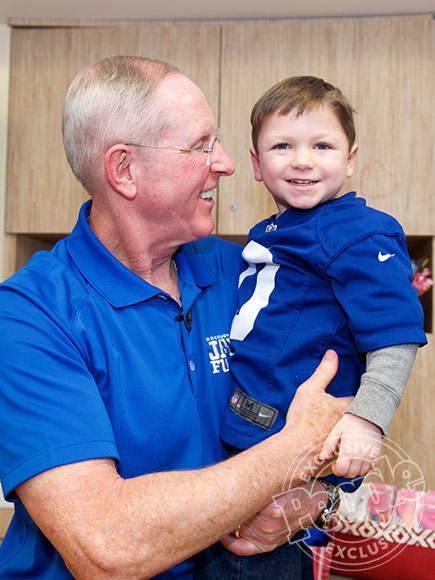 Courtesy of the Tom Coughlin Jay Fund Foundation
During Valentine's Day week, Coughlin visited children St. Joseph's Regional Medical Center in New Jersey, handing out cards from Giants players and visiting with their families. "Here's the thing," Coughlin tells PEOPLE. "When a child has cancer, his entire family has to deal with it. All of this is one more way to show people that we love them and support them.
A long time ago, [my wife] Judy and I made the decision to support people who are dealing with the dreadful disease of cancer," Coughlin says. "It costs families more than $500,000 on average if someone gets cancer. We want to help: we're raising money for families in this situation."
Among the celebrities who have pledged their support to The Tom Coughlin Jay Fund Foundation:
Barbara Bush
, who wrote a touching blog post about how childhood cancer affected her family.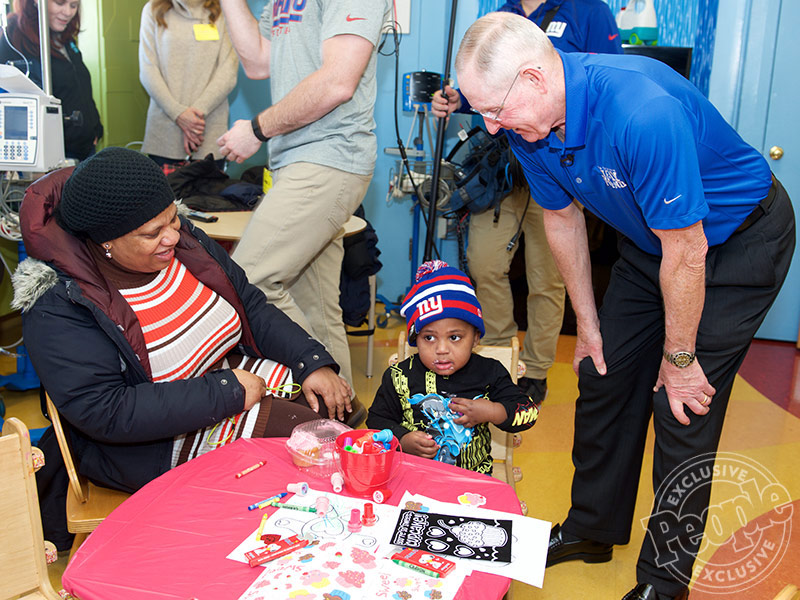 Courtesy of the Tom Coughlin Jay Fund Foundation
While Coughlin is focusing on the charity, he is keeping an eye on the NFL – with the hopes that he could return again someday.
"I certainly want to be available to discuss anything and everything that comes my way," he says. "I've worked with personnel, with starting a football program, with being a head coach. I've had a lot of experiences at a lot of different levels in this business, and I'm ready for the next adventure."
Learn more about the Tom Coughlin Jay Fund Foundation in the video above.