Working on the independent movie
Wolves
with
Michael Shannon
and
Carla Gugino
convinced relative newcomer Taylor John Smith that he has a future as an actor.
In the film, premiering Friday at the
Tribeca Film Festival
, Smith plays a high school basketball star in New York City who is working hard to be recruited, while also dealing with his family problems. His father, played by Shannon, is struggling with addiction.
Smith, who is best known for playing
the lead
in NBC's
Cruel Intentions
sequel series, compares working with Shannon and Gugino to having a personal trainer.
"You go on set and every day they're bringing their A-game," the Virginia native who also appeared on
American Crime
and
Grey's Anatomy
, tells PEOPLE. "It makes you want to push yourself a little bit farther each time you work with them."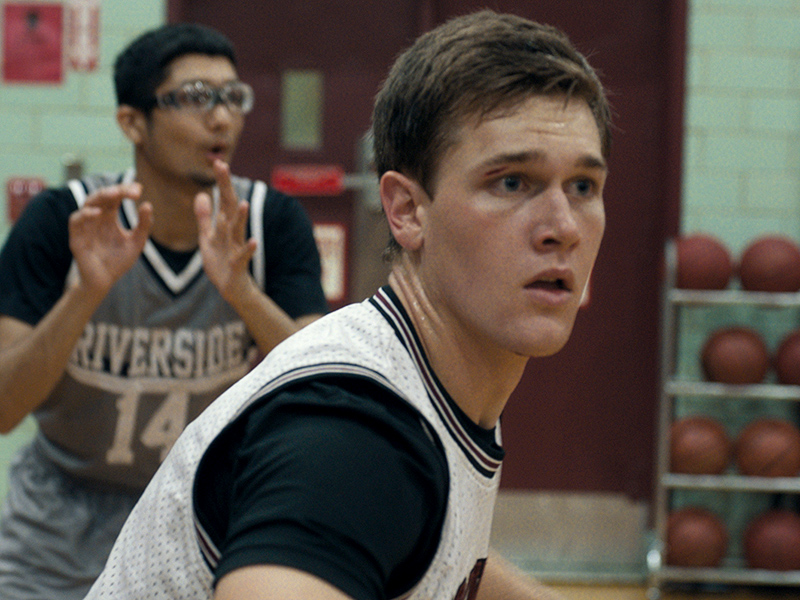 The role was especially challenging for Smith because he had no basketball experience and had to learn the sport in a short period of time. During the audition process he used the little money he had to pay for lessons and says the sacrifice would've been worth it even if he didn't get the role.
"I came to the conclusion that even if I didn't get it, it solidified how badly I wanted to thrive within this storytelling industry," says Smith.
While the entire experience was physically exhausting, he says he came out of it a stronger and more confident actor.
"There was this sense of completion and success you feel and it kind of bumps you up to the next level and now you're like, 'What else can I do that's going to take me up a little bit?'" says Smith.