It's A-Day.
On Tuesday night,
Pretty Little Liars
will air its summer finale and wrap up the A/Big A/Uber A mystery that has haunted Rosewood for six seasons. Creator I. Marlene King has promised we'll learn all about Charles, the prodigal DiLaurentis son who returned from an insane asylum to torture his sister's high school pals.
So who is Charles? Or better yet, who is pretending to be him?
Troian Bellisario
plays the group's most decorated sleuth, and she says one persistent fan theory is probably wrong.
"I know that everybody's really obsessed with the idea of Aria being A," Bellisario tells PEOPLE of
Lucy Hale
's character. "I think that would be particularly hilarious because Lucy's such a tiny person. I don't know how we wouldn't recognize a very tiny, hooded person running around all the time. It's like, 'Aria, that really looks like you.' "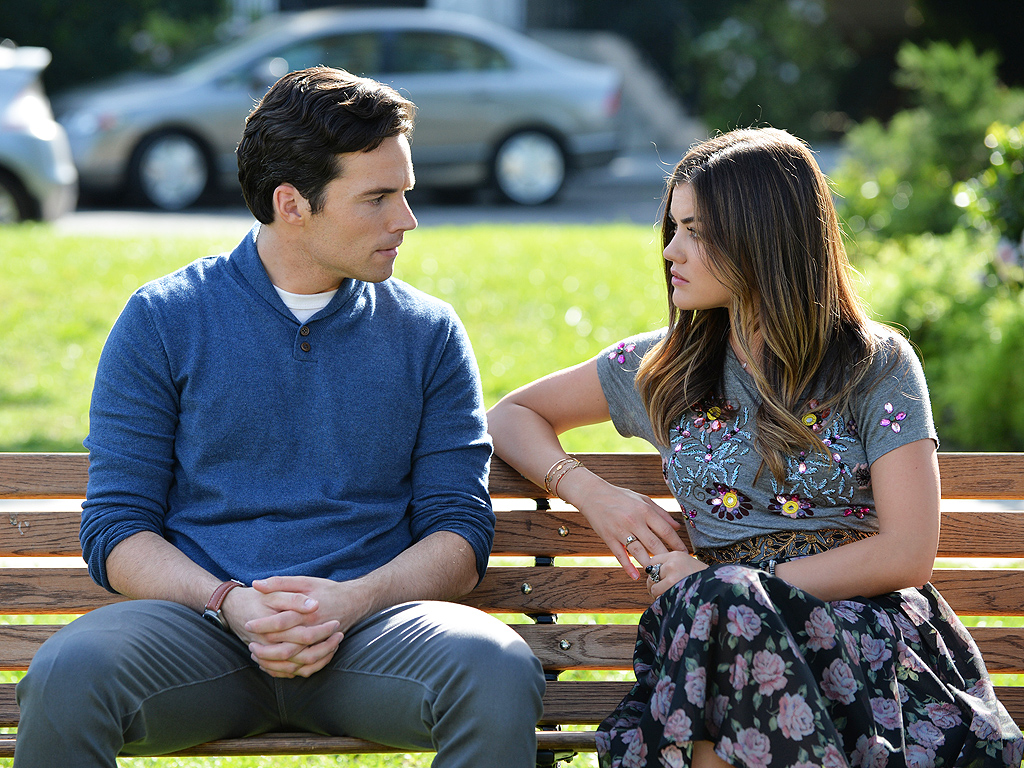 Eric McCandless / ABC Family
"I would love to understand how that works, as she's locking herself in a box on a train or terrorizing all of us with us and watching herself in a doll house," she adds. "I think that's definitely a really fun fan theory. I would love to see how people work that out."
Bellisario, 29, offers up a compelling alternative. Remember Hardy, Ezra's (Ian Harding)'s college bro back in season 1? That's her
real-life fiancé, Patrick J. Adams
, and considering Bellisario has
already guest-starred
on his hit series
Suits
and appears again in Wednesday's episode of the USA legal series, maybe he'll return the favor.
"I don't really know if we can afford Patrick J. Adams right now, he's kind of risen to TV fame, but I mean, look, if we need to break up so I can get Hardy back on
Pretty Little Liars
, I think it's worth it. He would also spread the rumor that Hardy is A," she jokes. "All the people who haven't forgotten about Hardy are going to be really rewarded, because I think it's going to make sense next Tuesday when he's pulling all the puppet strings."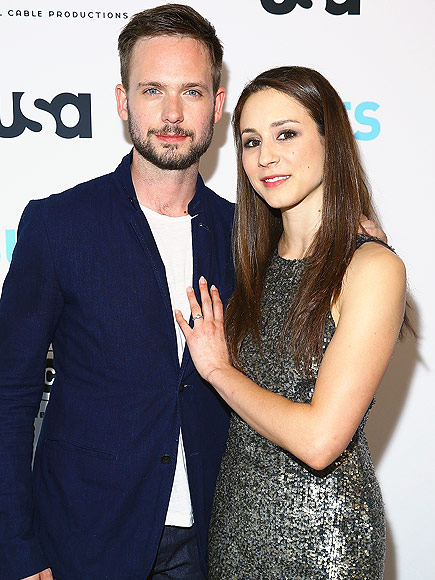 But seriously,
will
fans get six seasons' worth of answers Tuesday? PEOPLE relayed an enterprising question posed by one avid viewer: If the Hastings family knew the DiLaurentis family far back enough that Spencer's dad is also Jason's (Drew Van Acker) dad, how could her parents have not noticed there was another little blond boy next door?
"The answer that I think everybody would give you is 'because reasons,' " Bellisario says, laughing. "Actually, on Tuesday, they do explain it pretty well. They do explain that era that Charles would be happening in."
As for next season's hyped-up time jump, Bellisario says Spencer is "very far away" from Pennsylvania's most murderous suburb when
PLL
picks back up.
"On Tuesday we really get to chose a chapter of the girls' lives, so I hope everybody's really excited to see them move on and see them grow in different ways outside of the mystery of A," she says. "But I think the unfortunate thing is they just spent the better part of three years being tortured, so I don't think that's something you kind of leave behind lightly."
Spencer, she says, "has to come back to Rosewood for reasons that I won't specify, but when you do pick up with her, she's living her life and definitely created some distance between her and her past. But of course, that all comes crumbling down when she has to be pulled back into the wild and wacky world of Rosewood."
The summer finale of
PLL
airs Tuesday at 8 p.m. ET on ABC Family.