Constance Zimmer has struggled with body confidence issues for as long as she can remember.
"I have issues with it every single day," the
House of Cards
and
UnReal
star, 45, told PEOPLE while promoting her use of
USANA's Pure Rest
sleep aid. "I think it's what makes us human."
Zimmer says she has become more secure with her body as she's gotten older.
"When I was younger, it was much harder to figure out how to navigate the emotions," she says. "In my 20s it was very hard to go, 'I'm heavier than that girl.' Getting older makes a huge difference."
Feeling confident in her body has come with a renewed sense of overall confidence.
"I just realized, I am exactly what I am," says Zimmer. "My body is the way it is – it's never going to be a body like
Kim Kardashian
or
Angelina Jolie
. We're all different and we're all unique. When you become comfortable in your own skin, it actually makes you appear more attractive, because you're just confident in who you are."
The actress now stays in shape for herself, rather than trying to fit into a certain outside ideal.
"Before I was doing it all for outer appearances," says Zimmer. "When we change our body types for other people, it's very hard to sustain it, but when you're keeping up a body type for what makes you happy, and what makes you feel good, you can sustain that because you're like, 'I feel great.' "
RELATED VIDEO: UnREAL's Johanna Braddy Loves Opera and Mario Kart (Not in That Order)
Zimmer keeps healthy by doing something active every day, whether it's going for a long walk or hike, meeting with her trainer, Chain Fitness' Taylor Ramsdell to "really work on hardcore stuff," or taking a Pilates class.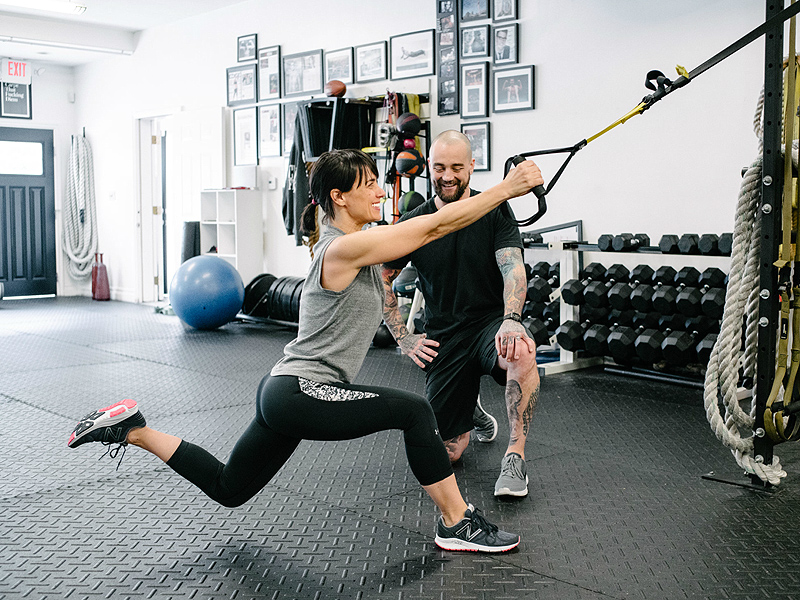 "I'm a huge fan of Pilates," she says. "That's my go-to exercise because it's integrating a little bit of everything – there's cardio, there's stretching, there's strengthening, there's toning. I think the reformer machines are so genius. You're not lifting weights, you're using tension so you don't get bulky, but you get firm and you get toned."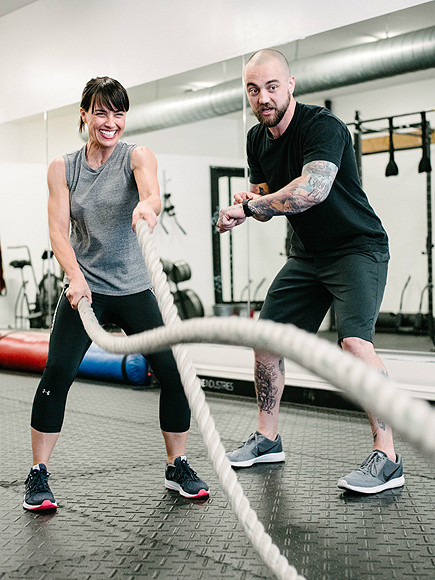 Sleep is also an essential aspect to Zimmer's overall well-being.
"It's the most important thing," she says. "I'd rather sleep than work out. If I don't get eight hours of sleep a night, I'm a mess!"
When it comes to diet, Zimmer doesn't restrict herself from eating what she likes.
"I love to eat," she says. "I'm not one of those people that isn't eating. It's everything in moderation – pasta, pizza, burgers – I eat it all!"
To stay balanced, Zimmer will do a one-day juice cleanse twice a month. She also tries to have a meatless day every week.
"I think that's super important for our bodies and for the environment as well," says Zimmer.