When it comes to being a Hollywood insider, no one's better suited for the role than celebrities themselves. With their firsthand tales of high-profile relationships, business dealings and on- and off-screen shenanigans (like those from
this week's cover
interview with the cast of
The Big Bang Theory
), stars, and those they keep close, know what really goes down in Tinseltown.
This week, our staff's reading nonfiction on real Hollywood stories, by and about the stars themselves.
Share your thoughts on their choices – and let us know what
you're
reading.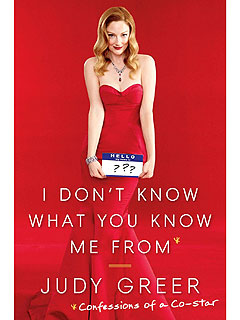 Gillian Telling, Staff Writer
Her Pick:
I Don't Know What You Know Me From (Confessions of a Co-Star)
by Judy Greer
I was excited to read this for two reasons: One, I really love
Judy Greer
as an actress (my fave character of hers is the bitchy best friend from
27 Dresses
), and two, I was hoping for some good inside celebrity scoop. The book turned out to be mostly a collection of personal essays instead of juicy Hollywood gossip, but they're really funny and easy to read. She touches on her childhood, her rise to fame, her new marriage and step-family, as well as her whirlwind acting career. And just when you think she's getting a little earnest or hokey, she'll drop a whopping F-bomb, or make you laugh again. She is probably the most likable working actress in all of Hollywood.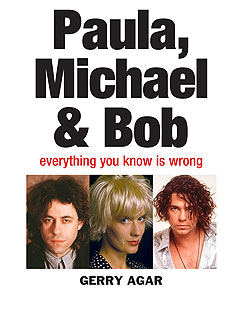 Blaine Zuckerman, Visual Projects Director
His Pick:
Paula, Michael and Bob
by Gerry Agar
With the recent death of U.K. TV presenter
Peaches Geldof
(daughter of rocker Bob Geldof and TV presenter Paula Yates), who died of a heroin overdose like her mother, memories of her parents' gut-wrenching sex, drugs and rock saga have resurfaced.
Paula, Michael and Bob
is an insider's account of one of rock's most tragic love triangles between Geldof, Yates and INXS frontman Michael Hutchence. The story focuses a lot on the legal battles between Bob and Paula and her shrewd manipulation of the press. While everyone in the book is portrayed as flawed – even the author drew criticism and has been labeled by fans a hanger-on from Yates's inner circle – it's impossible not to feel for these individuals who loved, lived and died with such passion.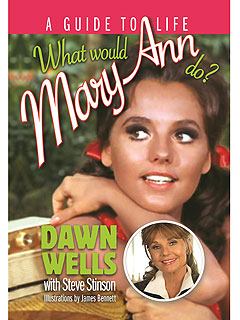 Jeff Truesdell, Staff Writer
His Pick:
What Would Mary Ann Do? A Guide To Life
by Dawn Wells with Steve Stinson
Too young to see the 1964-67 primetime run of
Gilligan's Island
, I discovered the sitcom as after-school viewing during its endless, continuing repeat loop. And from the start, every impressionable viewer of a certain age – male AND female – confronted the question, "Mary Ann or Ginger?" Ginger, the movie star, seemed cool and elusive. But Mary Ann, the Kansas farm girl, was like a neighbor: Someone you'd want to be, or be with. And so, 50 years after the show's debut, I dove into this new book by the actress Dawn Wells. The former Miss Nevada, now presenting herself as a lived-through-it role model for women (and pop culture-obsessed men), was 25 when she landed the role that made her a TV icon, and she paralleled her future stage and small-screen appearances with motivational speaking that underlines this 328-page handbook. It's chatty, bubbly, at times mildly scolding, a little prim, but always friendly and grounded – in short, a lot like Mary Ann herself. "A bimbo in a boob mag is not what I set out to be," Wells writes about rejecting a half million dollars to pose topless back in the day. Now that we know what Mary Ann would do, here's what I'd do: Love her all over again.
Check back Thursdays for more round ups of staff picks, and see more book reviews each week in PEOPLE magazine, on newsstands now. Plus, check out past staff picks like novels on working women and more great book finds here
.