It's been almost a year since Lucy Kalanithi's husband, Stanford neurosurgeon Paul Kalanithi,
died of lung cancer
at 37 last March, but the memories of his humor, thoughtfulness and zest for life – even in the face of death – keep her going.
So too does their 19-month-old daughter, Cady, and the memoir her husband wrote when he knew his days were coming to an end.
The critically acclaimed book, titled
When Breath Becomes Air
, shot to the top of bestseller lists despite its dark subject matter.
Lucy, a 37-year-old internist who wrote the memoir's epilogue, tells PEOPLE, "I feel like people are responding to the book for exactly the reasons Paul wrote it. It's about how we struggle to find our values and meaning in our lives, despite the fact that we're all mortal."
"I'm carrying Paul forward with this book, and he feels so present," she adds. "But I'm also alone."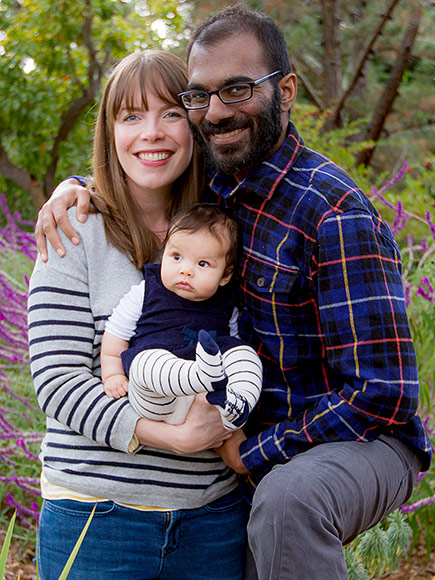 Paul, who met Lucy at Yale School of Medicine and did his residency in neurological surgery at Stanford, was diagnosed with stage-4 lung cancer in May 2013. When tests confirmed the worst, he told Lucy, "I need you."
"I'll never leave you," she promised him. Unsure how much time he had left, Paul continued in his surgical career as long as he could and then set about fulfilling one of his lifelong dreams: writing a book.
"He tolerated a lot of physical discomfort in order to write it," Lucy says.
Together, the couple decided to try for another dream: the baby they'd always planned. Their daughter, Elizabeth Acadia, was born in July 2014. In his book's most heartbreaking passage, Paul writes that Cady was "a joy unknown to me in all my prior years." "They were lovely together and really connected," says Lucy, adding that she's saved some clothes Cady was wearing in pictures with her father, "just in case it's helpful to her."
Before Paul died on March 9, 2015, he asked Lucy to help finish and publish his memoir, a process she's found healing. Seeing the book's enormous success is "like I'm watching his legacy be created in front of my eyes, you know?" says Lucy. "It's just amazing."