Scores of French horns, cellos, flutes and violins once filled the shelves of Stephen Melvin's beloved music store in Millburn, New Jersey.
When Stephen died in January 2013 at the age of 49, his widow, Karen Melvin, knew exactly what she wanted do with the over 100 instruments – she wanted to donate them to schools in need around New York City.
"My husband would have been very happy," Karen says of her late husband, who was a classic guitarist and pianist. "Music was his entire life."
The idea for the donation came after the band instructor at Karen's son's high school heard a
request
on New York City's classical music station WQXR for gently-used instruments, which the station would distribute to school children.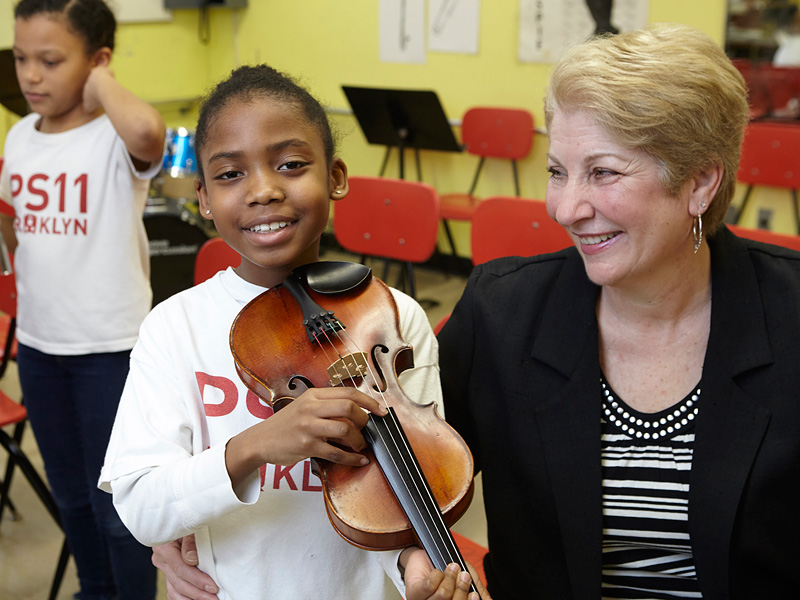 Matthew Septimus / Courtesy WQXR
"I thought, 'This is great, the perfect fit,' " says Karen, who lives in Whippany, New Jersey. "We had everything – brass and strings of all sizes."
On March 29, 2014, Karen donated 110 instruments worth $24,500 to WQXR. The station then distributed them to 36 schools in the area.
"They needed what I had," says Karen, 59. Many of the instruments were discovered at estate sales and auctions, which Stephen would refurbish.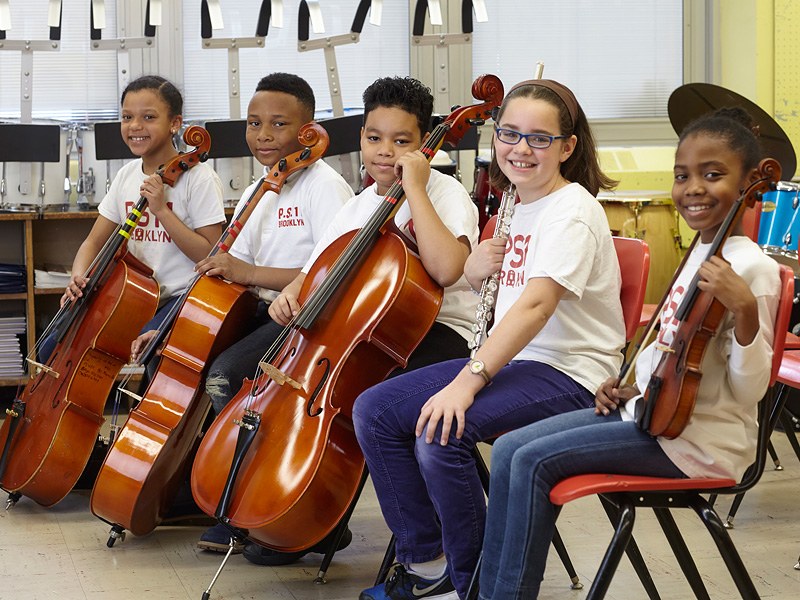 Matthew Septimus / Courtesy WQXR
P.S. 11 in Brooklyn received 15 instruments form Stephen's collection, including cellos, violins and flutes. "These are professional level instruments," the school's music director, Katheryn Iwanusa, tells PEOPLE. "Her gift is huge, it's truly made a difference."
Many of the school's instruments dated back to the '60s and '70s and were in need of frequent repair.
•
Need a little inspiration? Click here to subscribe to the Daily Smile Newsletter for uplifting, feel-good stories that brighten up your inbox.
"Now we have six little cellists, each with his or her own cello," she says. "To see a child's eyes and see them progress and study music is a beautiful thing. I don't know if she knows what she has done for the children."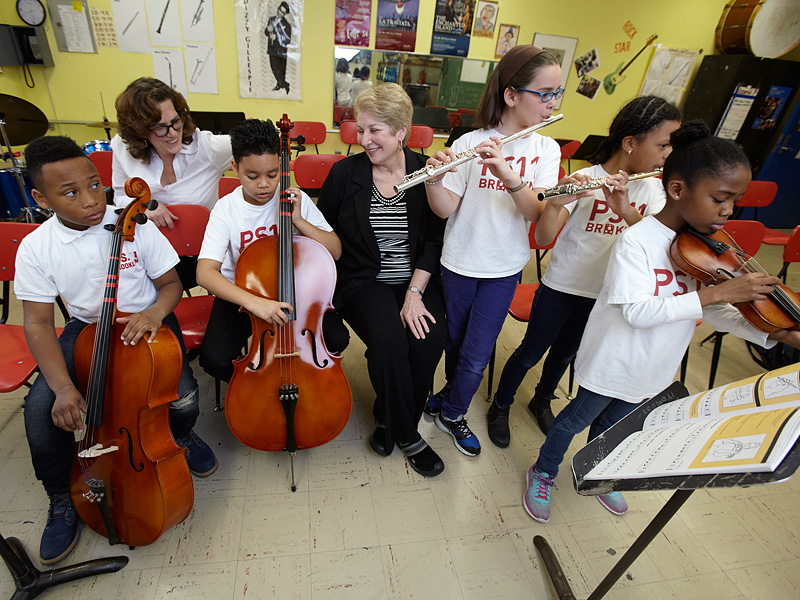 Matthew Septimus / Courtesy WQXR
Since WQXR started the drive two years ago, over 3,000 instruments have been collected and given to more than 100 public schools and community groups in New York City. This year's
drive
is now underway, with hopes of collecting 6,000 instruments for students in N.Y.C. and Newark, N.J.
Ethan Chase, a P.S. 11 fifth grader, is a beneficiary of one of Melvin's cellos, which he "loves" to play. "It makes you calm," says Ethan, who hopes to either become a chef, an engineer or a musician one day. "Kids need to keep calm."
Athenais James, 9, a fourth grader at the school, received a flute and a cello to learn on – instruments she says she never would have picked up without the donation. "It helps me get through my work and to focus," James says of his playing.
Adds Iwanusa: "There are a whole lot of children getting to experience something they never would have."