Citing "a breakdown in the marriage relationship," the wife of a Michigan Uber driver
accused of killing six people
has filed for divorce, PEOPLE can confirm.
According to
MLive.com
, Carole Dalton is seeking sole custody of her two children (ages 10 and 15) with Jason Dalton, who authorities have accused of randomly firing on people around Kalamazoo County, Michigan, over several hours on Feb. 20 – killing six and injuring two.
Jason's family lawyer Paul Vlachos confirmed to PEOPLE that Carole had filed for divorce but would not comment further on the filing.
Jason later admitted "his involvement in these incidents," Kalamazoo County prosecutor Jeff Getting
previously told reporters
.
Jason faces six counts of murder, two counts of assault with intent to commit murder and eight counts of felony firearm use, according to MLive.com.
"There has been a breakdown in the marriage relationship to the extent the objects of matrimony have been destroyed and there remains no reasonable likelihood that the marriage can be preserved," according to Carole's divorce filing (using standard language under state law), MLive.com reports.
•
Want to keep up with the latest crime coverage? Click here to get breaking crime news, ongoing trial coverage and details of intriguing unsolved cases in the True Crime Newsletter.
In what authorities
have described
as "totally unprovoked, random acts of violence," Jason
allegedly began firing
on people around Kalamazoo County about 6 p.m. local time: at a townhouse community, a car dealership and a Cracker Barrel parking lot.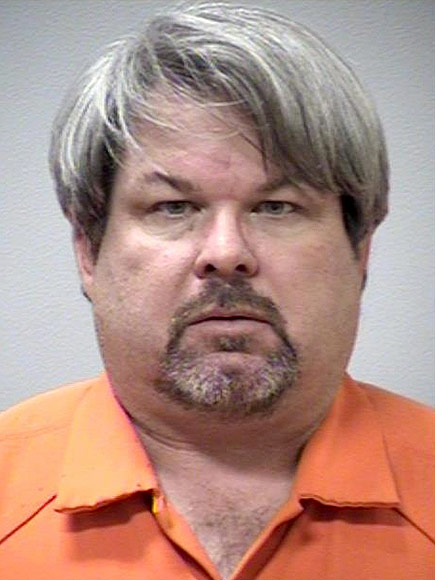 Kalamazoo County Sheriff's Office / AP
"We're still trying to figure out the motives," Kalamazoo Department of Public Safety Chief Jeff Hadley said earlier this week,
according to MLive.com
.
According to MLive.com, the victims
have been identified
as Dorothy Brown; Tiana Carruthers, who remained hospitalized earlier this week; Barbara Hawthorne; Abigail Kopf, who remained hospitalized earlier this week; Mary Jo Nye and her sister-in-law, Mary Lou Nye; and Richard Smith and his son, Tyler Smith.
Friends and family
have mourned the eight victims
.
The Dalton family has expressed their shock, disbelief and deep condolences, following the shootings and Jason's arrest.
"There are no words which can express our shock and disbelief, and we are devastated and saddened for the victims and the families of the victims," the family said in a statement to the media.
"We cannot comprehend the grief which you are feeling, and, while it seems woefully inadequate, we are deeply sorry and are praying for everyone affected."
•
With reporting by MARIA MERCEDES LARA