Leanna Harris is standing by her husband.
Ever since Justin "Ross" Harris was charged with murder after
leaving their 22-month old son, Cooper, in a hot car
, questions have swirled around Leanna, his wife of eight years. In a July 3 probable cause hearing, Detective Phil Stoddard testified about a bizarre jailhouse conversation between Ross and Leanna Harris. According to Stoddard, Leanna asked him, "Did you say too much?"
But despite testimony that Harris, 33,
sexted a half dozen women
while his son died, Leanna Harris has not abandoned him.
In a victim's impact statement obtained by PEOPLE, Leanna Harris pledged her support for her husband – and insists that Cooper's death was accidental.
"Ross was a wonderful father and he loved Cooper with all of his heart," she wrote. "Because I saw how he treated our little boy for 22 months, I know without a doubt he would never have knowingly allowed any harm to come to our son. I want you to know what a loving father he was."
Leanna Harris, 30, also adopted a forgiving tone about her husband's alleged online behavior. "Whatever issues that transpired in our marriage is between God and us, for He will judge those moral sins," she wrote. "The rush to judgement by the public and the mainstream media has left me with little confidence in our legal system and our society."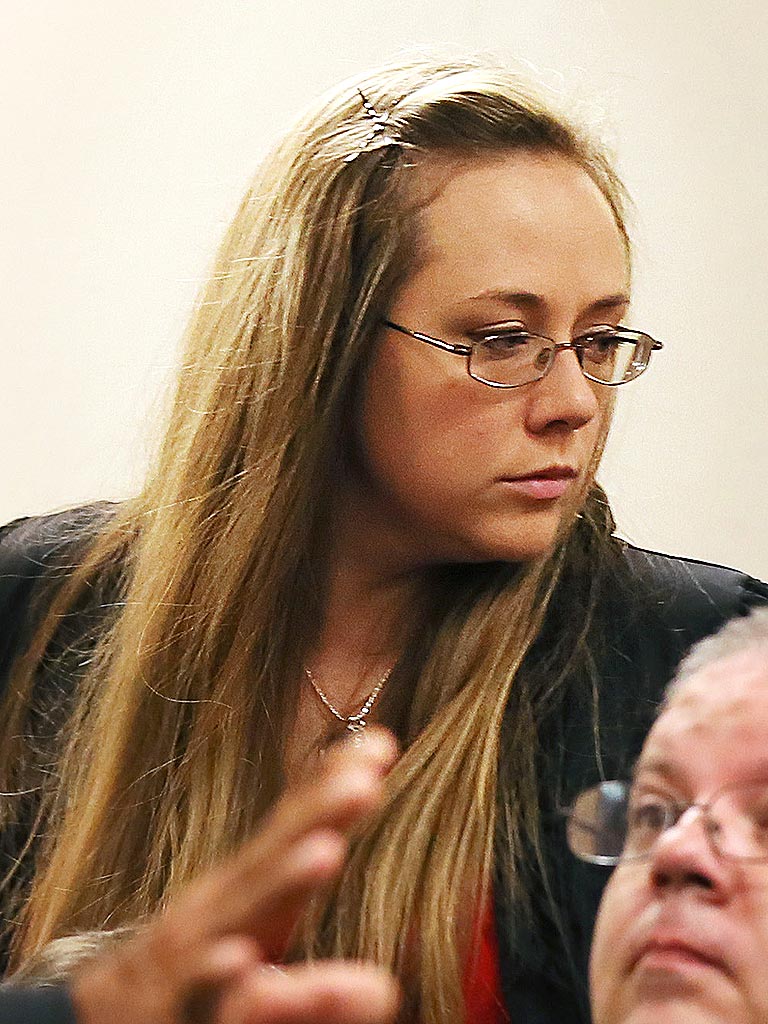 Kelly J. Huff / Marietta Daily Journal / AP
While Harris sits in jail without bond, Leanna says she has grappled to come to terms with the loss of her son – and her husband. "I have been seeing a counselor for my grief due to the loss of my child and my husband," she wrote. "Treatment will likely last the rest of my life."
"The death of my son is still unreal," she continued. "Not a moment goes by when I don't think about him or what our future would have held. The amount of grief this has caused is indefinable. It cannot be explained in words or emotions. I now live
a tortured existence
. I depend on my Lord for strength and guidance."
Justin Ross Harris worked at Home Depot until
he was let go
in July. Leanna worked as a dietitian – but is also unemployed. "I had to transfer my job to Alabama," she wrote. "My return to work has been delayed due to the media hounding me. I did lose a consulting job I have had in Alabama for four years due to the media. As of 8/1/14, I have been out of work 43 days."
"The storm around my family has prevented us from grieving in the right way, if there is a right way," she writes. "Some days, I completely break down because I miss my baby and my family so much. August 2nd would have been my precious boy's 2nd birthday."
Justin Ross Harris has pleaded not guilty and is being held without bond in the Cobb County Jail. His attorney, Maddox Kilgore, says the death was unintentional and calls Cooper's death a "tragic accident."
CNN Newsource: Hot Car Death