A "stunned and heartbroken"
Will Smith
is mourning his friend
Prince
, writing on Facebook that he spoke to the legendary musician just one day before his
shocking death
.
"I am stunned and heartbroken. I just spoke with him last night. Today, Jada & I mourn with all of you the loss of a beautiful poet, a true inspiration, and one of the most magnificent artists to ever grace this earth," Smith, 47, wrote in a Facebook post Thursday.
That morning, the Minneapolis native who dominated the airwaves in the '80s and influenced a generation of artists was found
unresponsive in the elevator
of his beloved Paisley Park home and studio in Chanhassen, Minnesota. He was 57.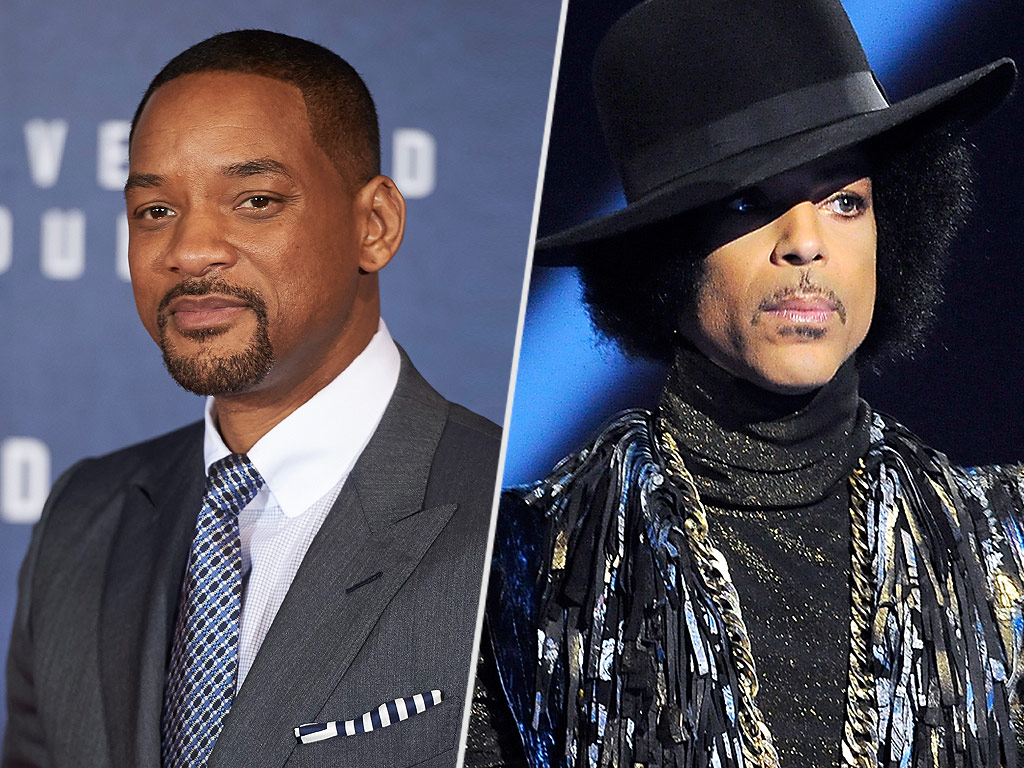 Carlos Alvarez / Getty Images; Matt Kent / WireImage
His death comes just a week after his private plane made an
emergency landing
so the star could be rushed to a hospital. His rep said he was fighting a prolonged battle with the flu.
Jada Pinkett Smith
, 44, also honored Prince on her Facebook page Thursday, paying tribute to the man she deemed a "genius artist."
Should We Expect New Music From Prince?
"Prince was one of the first artists to put me on game in regard to the industry. He was not only a genius artist, he was kind, funny, beautifully eccentric, curious, imaginative, magical, spiritual, rebellious and extremely intelligent," she wrote.
"He showed me early the power of living one's life by one's own rules and no one else's," she continued. "There are really no words to express what we have all lost today. To quote my friend Paress, 'Music has lost its heart beat.' "
She concluded her post, "Rest in peace Beauty…"