"Theodore Roosevelt" was trending on Google Monday morning – no, not because of a renewed wave of interest in America's most epically masculine president, but because of this guy:
Today is the day. We salute you, Teddy Goalsevelt. pic.twitter.com/xss0zAFByl

— Jacques Pantano (@Jaye_Pea) June 22, 2014
That's
Mike D'Amico
, an American soccer fan who's been dressing up as Teddy Roosevelt (or, as people have been referring to him, "Teddy Gooooooaaaal-sevelt") for
World Cup
games, making himself into a rallying figure for American soccer fans everywhere. In honor of D'Amico and the rest of the
World Cup
's most, uh, "enthusiastic" fans, we've rounded up some of our favorites below.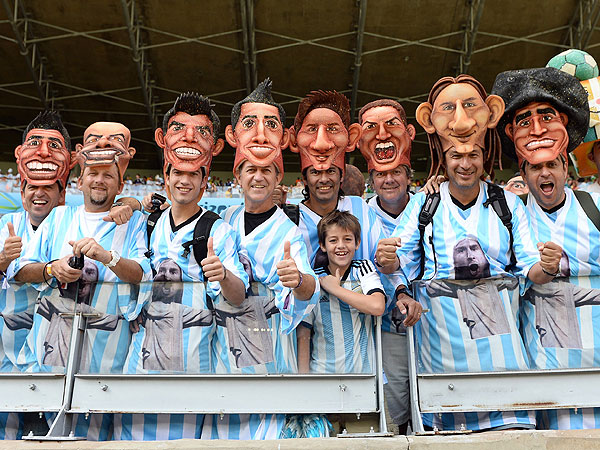 Doesn't that kid look like one of the Christ the Redeemer jerseys come to life? Isn't that terrifying?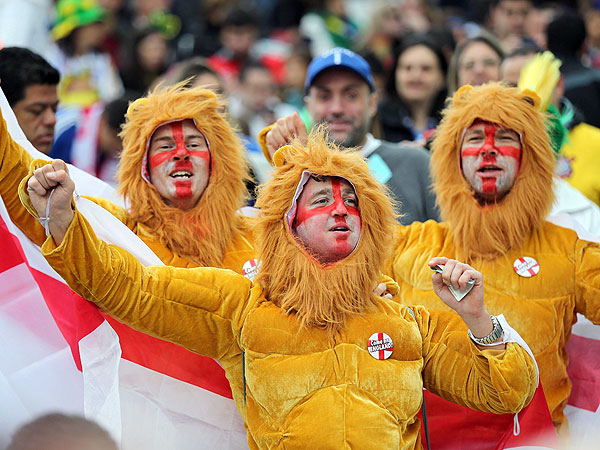 Sebastiao Moreira / EPA / Landov
This is where we'd make a "Cowardly Lion" joke if we were a) Knowledgeable enough about soccer to do so in a clever way, and b) Not terrified of English soccer fans.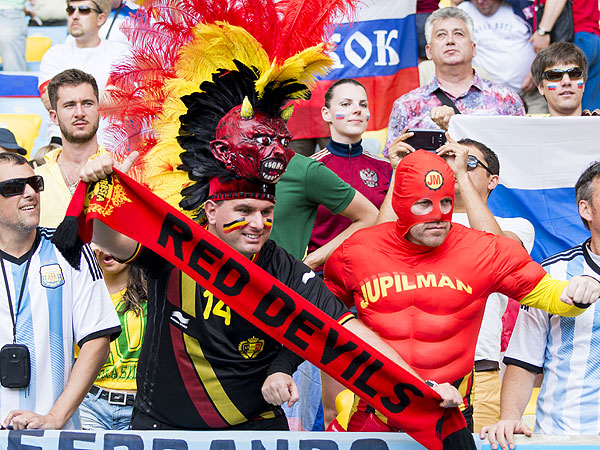 Maurizio Borsari / AFLO / ZUMA Press
And here we thought the Belgians were a peaceful, waffle-and-chocolate-loving people.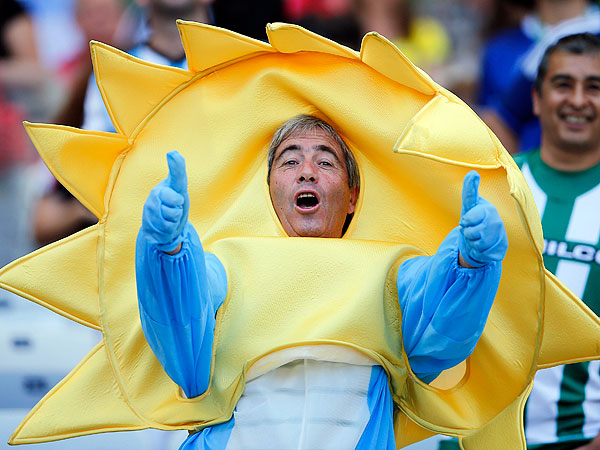 Sergio Perez / Reuters / Landov
The sun: A threatening mascot for pale people and polar bears.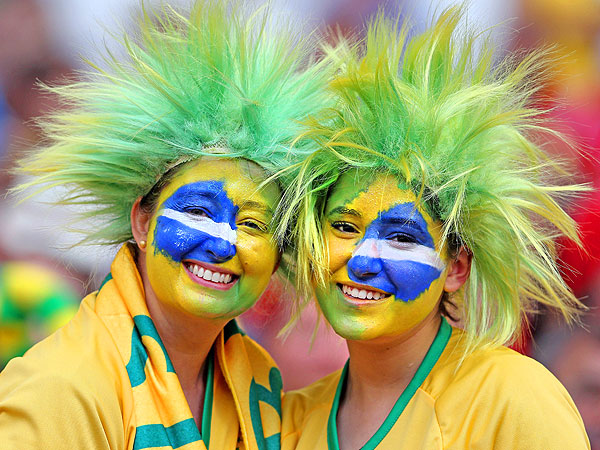 Mohamed MEssara / EPA / Landov
Trolls take soccer – sorry,
football
– very seriously.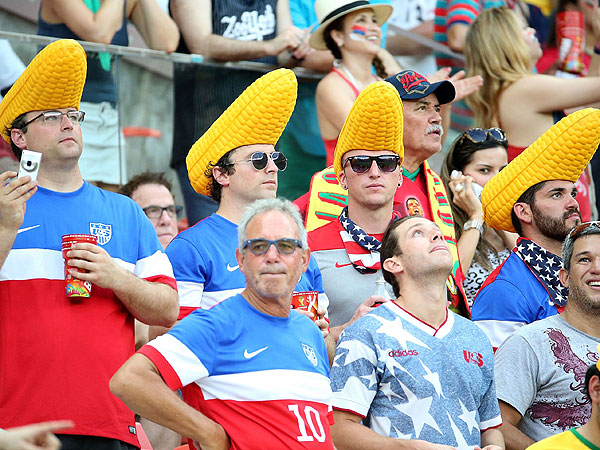 Xinhua / Li Ming / Landov
What's with American sports fans and wearing foodstuffs on their heads? At least corn is slightly more intimidating than cheese ... we think.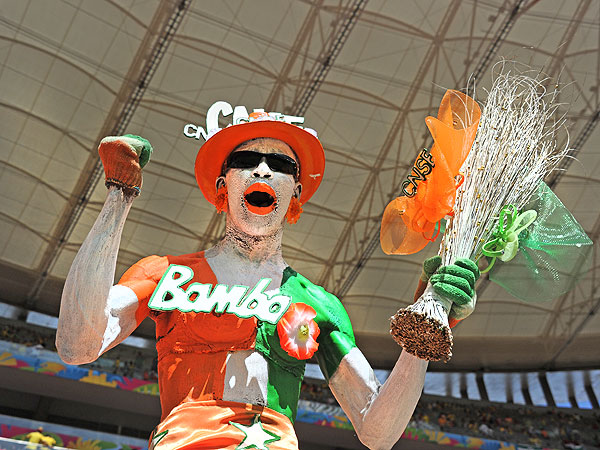 Henri Szwarc / ABACAPRESS
No comment. Mostly from befuddlement, but also due to deep and primal fear.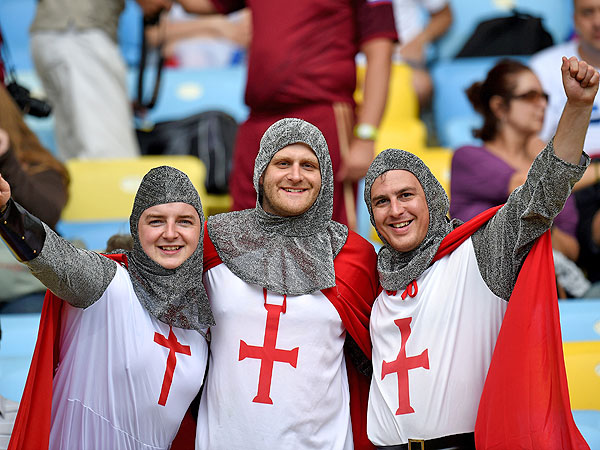 Thankfully, Brazil wasn't one of the countries involved in the Crusades or this might have seemed somewhat tone-deaf.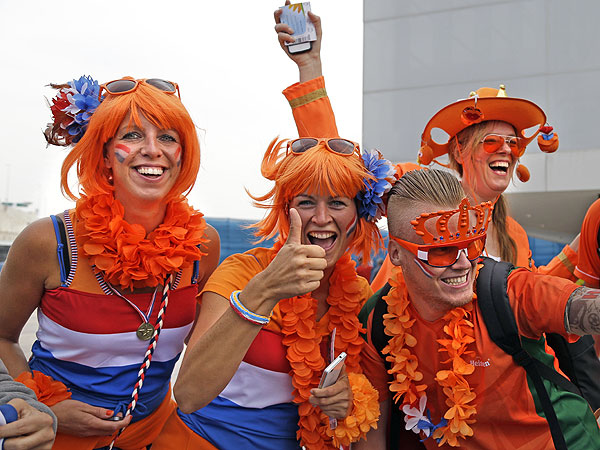 As Michael Caine once said
, "There's only two things I can't stand in this world: People who are intolerant of other people's cultures, and the Dutch."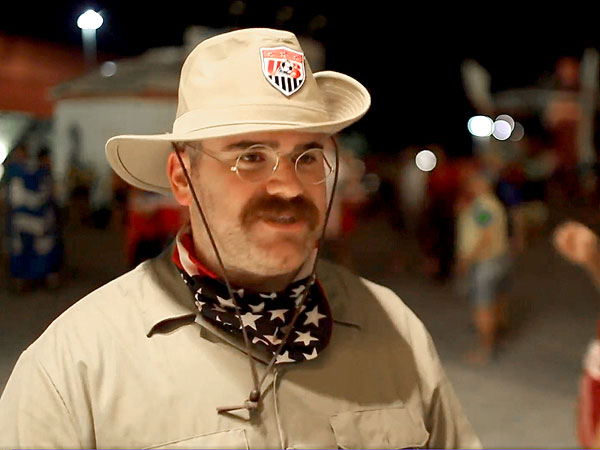 If the World Cup ends without D'Amico being photographed on top of a moose,
such as this classic (albeit fake) picture of Roosevelt
, the whole thing will have been in vain.