A World War II mess kit hidden for over 70 years under French soil was discovered with a metal detector and returned to the Purple Heart recipient's family in New Jersey.
The steel container, which bears the initials HLF, belonged to Hudson Leroy Funk, a private first class in the 83rd Infantry Division. The soldier lost both legs four months into his service in Luxembourg in 1944.
The mess kit is a "light into the past" for the 70 family members that reunited in Medford to accept the family relic and celebrate the brave soldier's life.
"I felt so connected, it's been 70 plus years since the war," one of Funk's five children, Leroy Funk, 75, tells PEOPLE. "There was a higher power working here, as high as you can get, to bring this part of my dad back to us."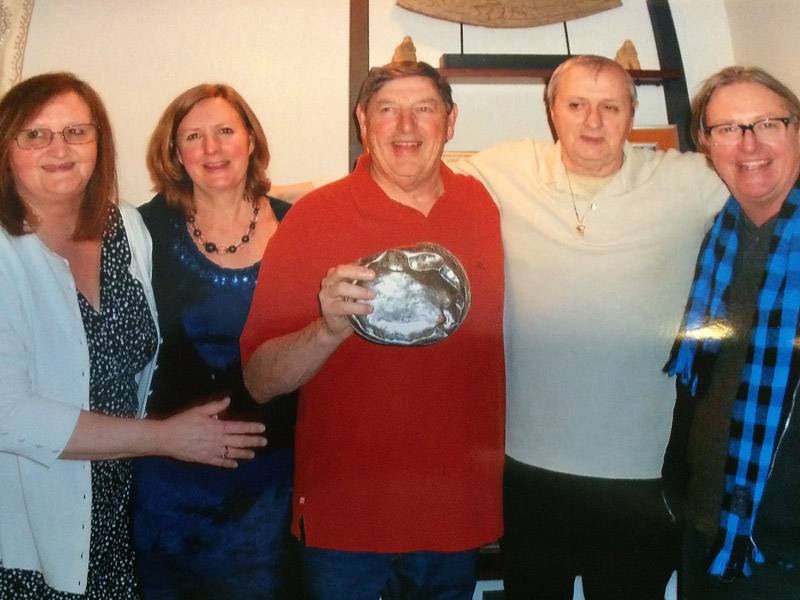 English adventurer Glyn Nightingale found the piece while using his metal detecting near his summer vacation home in Normandy. The initials, along with a serial number printed on the kit, helped him track down Funk's relatives in America.
Nightingale, who made contact with the family on Facebook in November 2015, flew to New Jersey two months later to present the meaningful memento at the Funk reunion. Present at the gathering were four out of five of the soldier's children, his 90-year-old sister Grace and 95-year-old brother Morris and a dozen grandchildren.
"The guy is a saint!" Leroy, an Ocean City, New Jersey, resident says. "I felt so connected to my dad and to my whole family at that reunion. It was like he was there with us. Everyone was crying."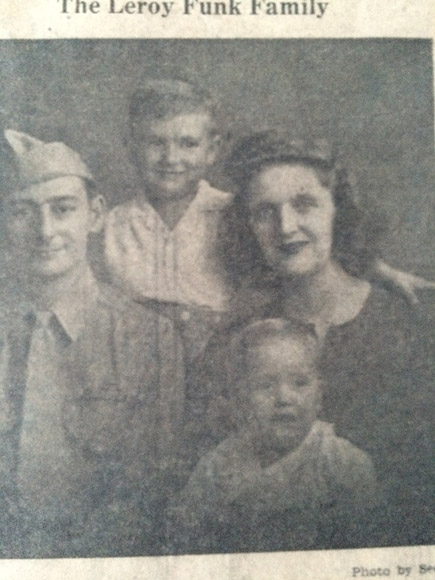 Leroy believes his father lost the kit in June of 1944 during the invasion of Normandy – a few months later the PFC would step on a German S-mine in Luxembourg, blowing off his legs.
The son said his dad, who lived with wooden legs his whole life, didn't like to talk about the war.
"I think this connection to the past might be a way for us to finally find out some information about his time over there," says Leroy. "I think he was looking down at us and wanted this to return to us."
He adds, "I can't wait to tell all of my dad's grandchildren about his legacy. And now we have this mess kit, this little part of him, to help share his story. "