At age two, Zion Harvey's hands and feet were amputated after he got a serious infection that also caused multi-organ failure.
"I wasn't always like this," Harvey says, showing his stumps, in a new video produced by
The Children's Hospital of Philadelphia
(CHOP).
"When I was two, I had to get my hands cut off because I was sick," he explains.
Children's Hospital of Philadelphia
But Harvey, now 8, never let any of this get him down.
He adapted to his life without hands, learning how to eat, write and play video games. Eventually, he got prosthetic feet.
Still, he was excited when he found out he was going to be the first kid in the world to get a double hand transplant.
"When I get these hands, I will be proud of what hands I get," he says in the video. "And if it gets messed up, I don't care because I have my family."
He will officially unveil his new hands at a press conference on Tuesday at 2:30 p.m. with his doctors at CHOP and his mom, Pattie Ray.
Harvey, who is from Baltimore, is staying at an inpatient rehabilitation center at CHOP – where he will be for the next several weeks – going through hand therapy, anxiously awaiting the day he can actually use his new hands.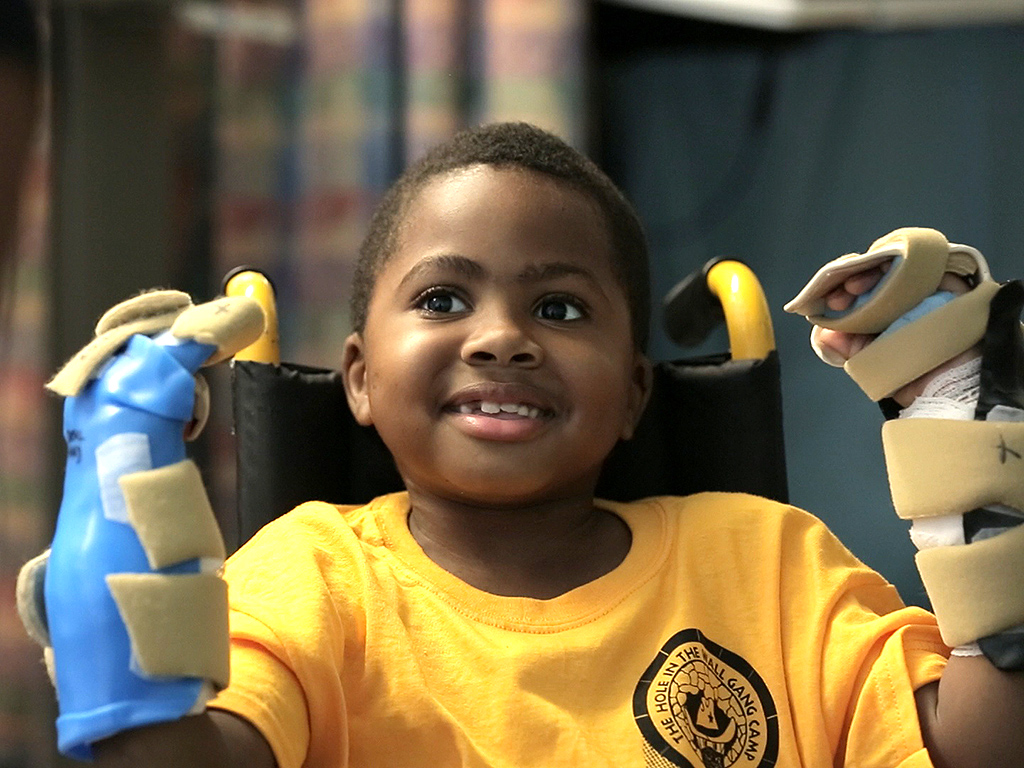 Courtesy Children's Hospital of Philadelphia
"When I met Zion I said, 'Zion, why do you want new hands?' " Dr. Levin says in the video.
"And he said, 'I want to swing on monkey bars," " Dr. Levin says. "That's sort of a milestone for a lot of kids and why shouldn't he be like another child? Our hope is over time that indeed he'll be able to do that."