When
The Giver
hits theaters this Friday, it may seem like just another young adult novel transformed into a feature-length movie. For bookworms of a certain age, however, this is no mere summer blockbuster; this is a long-overdue adaptation of a
Newbery Medal
-winning work of fiction that changed lives and made some readers realize how powerful books can be.
Many young people opened Lois Lowry's 1993 classic at the suggestion of knowing teachers, book-savvy classmates or those book-order forms that showed up every month, and they consequently found a story unlike any they'd read before. It's dystopic science-fiction written back when Panem was just
a twinkle in Suzanne Collins' eye
, and it builds this rich world that, if Hollywood played its cards right, will translate beautifully on the silver screen.
Given the recent popularity of such adaptations at the box office, it's a wonder it took Hollywood this long to realize what a great movie
The Giver
would make. Still, it isn't the only young adult classic whose movie adaptation is long overdue. Here are eight more.
Are You There God? It's Me, Margaret., by Judy Blume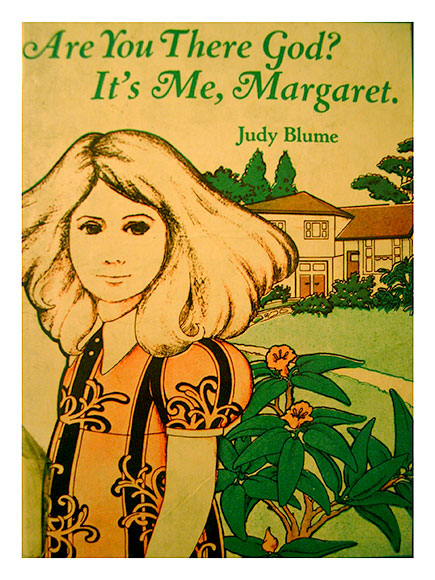 Given Blume's prolific career and deft skill at writing about the trials of being a young person, you'd think her books would be natural fits for Hollywood. Nope. Only
Tiger Eyes"
has been adapted as a feature film, and more than three decades after Blume wrote it.
Great, meaningful films could be adapted from just about any of Blume's books, but why not start with this classic about the path to womanhood? That or a feature-length
Superfudge
movie. Either would be acceptable, but we'll take any Blume we can get.
Catcher in the Rye, by J.D. Salinger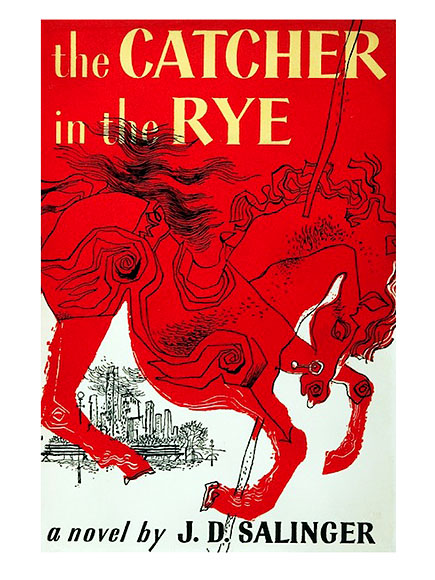 Little, Brown and Company
Before you start with that old spiel about
Catcher
being unfilmable, chew on this: If someone could be convinced that
Cloud Atlas
was movie-worthy, then this book could be a snap to translate.
Holden Caulfield and his crusade against phonies have helped countless teens feel slightly less odd for their alienation from from the world around them. And while reading
Catcher in the Rye
has become a rite of passage, there's a certain appeal to realizing onscreen Holden's world – '50s-era New York City – as well as his rich interior life.
Salinger mostly resisted cinematic adaptations of his most famous novel, in part after getting burned on
the one major studio adaptation
of his work, but a big-screen version of
Catcher
seems inevitable. Let's hope that if it happens – when it happens – Hollywood can capture as much as possible of what made the novel so important.
A Wrinkle in Time, by Madeleine L'Engle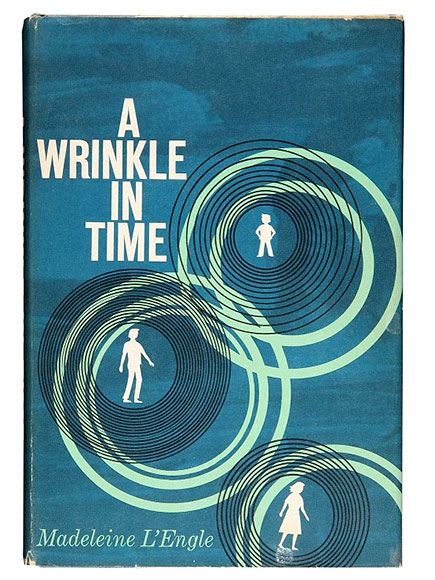 In case you're about to quibble, yes, Disney technically made a TV movie version of this 1962 novel already. Upon being
interviewed about it
, L'Engle said it met her expectations, quipping, "I expected it to be bad, and it is." We think
A Wrinkle in Time
deserves better.
For generations, it has offered an adventure through time and space that notably doesn't talk down to anyone – to the young protagonists or the young people who might be reading. Even when L'Engle is introducing some heady concepts, the book is still a fun read. And just think how awesome the story's foreign planets and interdimensional beings could look with a summer blockbuster budget.
Should a cinematic version of
A Wrinkle in Time
do L'Engle justice, there are eight more books detailing further adventures.
Number the Stars, by Lois Lowry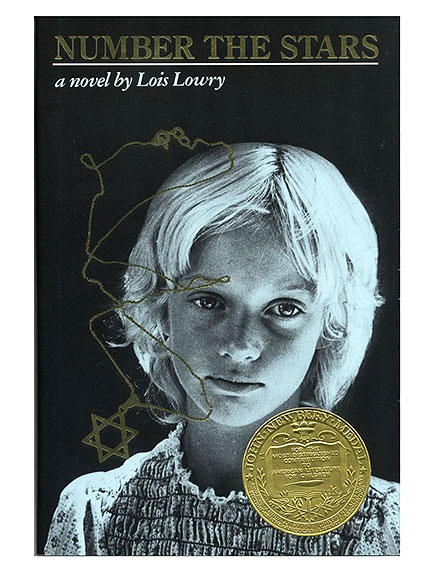 Well, if Hollywood is down for one Lowry adaptation, why not another? Both
The Giver
and
Number the Stars
earned Newbery Medals, the gold standard in quality children's literature. And while the former takes readers to a grim world that doesn't exist, the latter takes centers on one that does: Holocaust-era Copenhagen.
Lowry creates a strong heroine in the book's protagonist, Annemarie, who must act bravely during dangerous times which is far more real than your typical sci-fi or fantasy caper. Were the right actor cast as Annemarie, it could mean the role of a lifetime – and another great female role model for young people to look up to.
The Curious Incident of the Dog in the Night-time, by Mark Haddon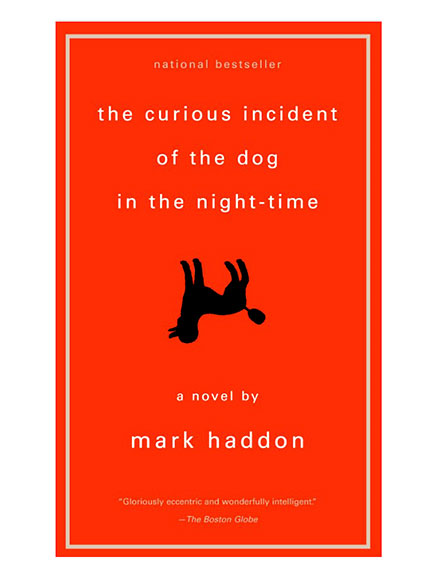 Technically, a film adaptation of this 2003 novel has been in the works since 2010. But in Hollywood, pre-production can stretch on for decades, so let's go on the record now as saying this is a movie that should be made.
The Curious Incident of the Dog in the Night-time
is narrated by Christopher, a 15-year-old who sees the world differently than everyone around him. He could be autistic. He could have Asperger's. The book never explicitly states. However, as you follow Christopher's quest to find out who offed his neighbor's dog, you begin to understand his unique perspective. It's a remarkable feat, and it could be quite progressive to make a movie that similarly helps people identify with someone who departs from the norm. Whodunit aside, that's perhaps
Curious Incident
's greatest virtue.
The Westing Game, by Ellen Raskin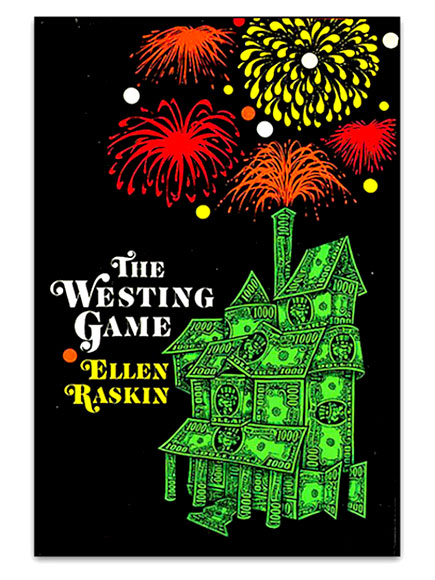 One lucky group of kids picked this one up during their formative years. A second group got a second chance when that one episode of
Veronica Mars
mentions it as a kids' mystery classic. And if you're part of neither group and therefore haven't read
The Westing Game
, do so now. It's a great story that centers around "Turtle" Wexler, a 13-year-old girl and one of the pluckier protagonists this side of
Harriet the Spy
.
The book centers around some cryptic clues that could lead to a fortune. It reads like a movie, and that's perhaps why it was adapted at
a 1997 TV movie
starring Ray Walston and Diane Ladd. That's just fine, but true fans of
The Westing Game
know that this one deserves the full treatment – theatrical release and all.
My Teacher Is an Alien, by Bruce Coville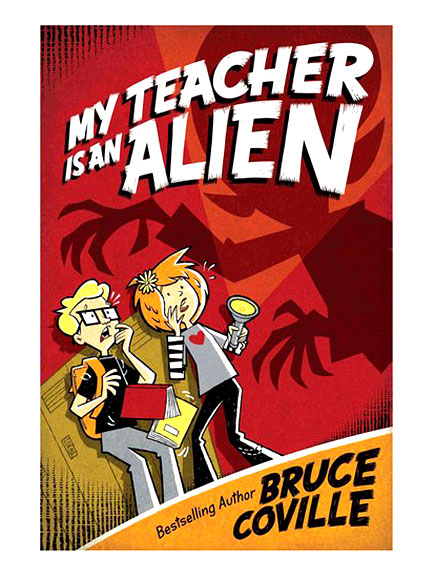 You can practically hear the trailer already: "All across America, high school students suspect that their teachers aren't quite human. What if they're right?"
Popular in the '90s, the
My Teacher Is an Alien
series pits three teens against a tough, new teacher who truly is from another planet. The first book has all the fun of teen sleuthing, with an ending that sends one of the kids into space with the green-skinned teacher. As the series progresses, the teens end up struggling to prove to the rest of the galaxy that Earth and its inhabitants don't deserve to be annihilated.
Did someone say franchise?
The Last Vampire, by Christopher Pike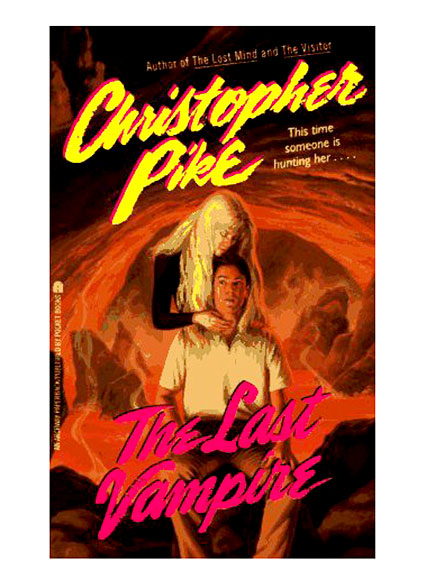 Yep, you're seeing
The Last Vampire
in the same list as
Catcher in the Rye
. To the teenage mind, it's all the same: A good read is a good read.
Not long after the original
Buffy
hit theaters,
The Last Vampire
hit bookshelves and reimagined the bloodsucker as a smart, sexy, superhumanly strong high school student named Alisa Perne. She's a standout even among the multitude of tough female characters you find in the "embossed cover" genre of Young Adult books, and she'd be awesome onscreen.
In fact, it's odd that
The Last Vampire
got skipped over during pop culture's most recent vampire craze. The book has everything
Twilight
has – adolescent longing, human-vamp romance, supernatural danger – just with a heroine who can take care of herself from the get-go.
So how about it, Hollywood?
The Last Vampire: The Movie
? That or
Bunnicula: The Movie
, actually.