The fans aren't the only ones who will be mourning Sookie's (
Melissa McCarthy
)
absence
in the
upcoming Gilmore Girls revival
.
Yanic Truesdale, who played the world's sassiest concierge, Michel Gerard – and is returning for the show's
much-anticipated Netflix reboot
– says that his former co-star's absence in definitely felt on set. And of anyone, he would know: As Lorelai (Lauren Graham)'s two co-workers at the Dragonfly Inn, Truesdale and McCarthy frequently appeared together on screen and remain friends today.
"She's a friend, we see each other a lot and I love her to death," Trusedale told PEOPLE. "There's nothing I would like more than having her back on set, but it's completely out of my control. Her schedule is her schedule."
He goes on to share how the absence will impact the cast.
"There's a member of the family missing. She's very much loved and adored, by the fans, the co-stars and by me."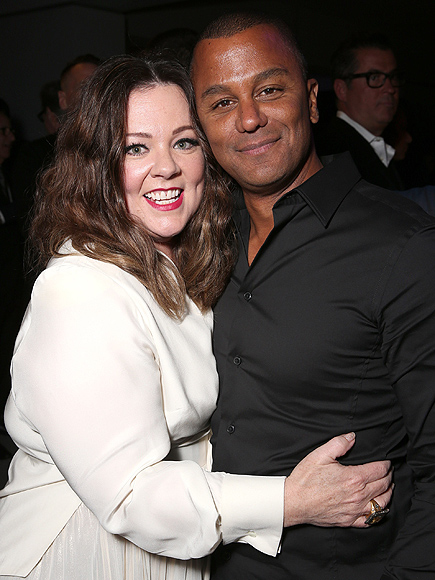 The same sentiment, Truesdale says, is felt over the absence of Edward Herrmann, who
died
in December 2014.
Despite the the two missing cast members, Truesdale is excited for
the return of the show
– something he says he's been hearing about since the finale aired.
"For me, the show's ending was never satisfying," he said. "Amy never got a chance to wrap the story with her own voice."
But it wasn't until the
Gilmore Girls
reunion last year at the ATX Festival that he realized that it could be a reality – and how much the show still meant to people. Fans camped out in front of their hotel, waiting to talk to them (so the cast was forced check out in the back alley, through the kitchen). People flew in from all over the world, from Argentina to Australia, to attend the event. Multiple venue changes were necessary to deal with the demand for tickets.
"It just reaffirmed to us how special and how very much still alive the show was," Truesdale said. "I left the festival thinking there was something going but that we don't know and they couldn't share at that moment," he said.
A few months later, rumors – with "specific details" broke, making Truesdale think that this could be the real deal. It wasn't long before he got the call to return to the show. And getting back into the show has been "surreal."
"The first day is a little like going back to an old relationship," he said. "You're checking how the person has changed and getting reacquainted."
As for his own character, Truesdale says audiences will get to see even more Michel in the revival, and even learn a bit more about his life
outside
the Dragonfly.
"For seven seasons, we got to know him very little personally," he said. "We never got to see him in his personal life and who he is, what's life like. And we will now, and I'm happy about that."
If you can't wait until
Gilmore Girls
hits the small screen to get your dose of Truesdale, his new series,
Sing It!
, for YouTube Red, premieres at the Tribeca Film Festival later this month.