Eight-year-old
Zion Harvey
could hardly be more thankful for the incredible double-hand transplant he recently received.
In an interview with
Today,"
the boy said he is eager to do one thing: hold his little sister.
"My favorite thing [will be to] wait for her to run into my hands as I pick her up and spin her around," he said.
After losing his hands and feet to a life-threatening bacterial infection as a toddler, Harvey, who is from Baltimore, recently became the first kid in the world to receive a double hand transplant.
Doctors at
The Children's Hospital of Philadelphia
disclosed the nearly 11-hour operation this week. Harvey said it is a dream come true.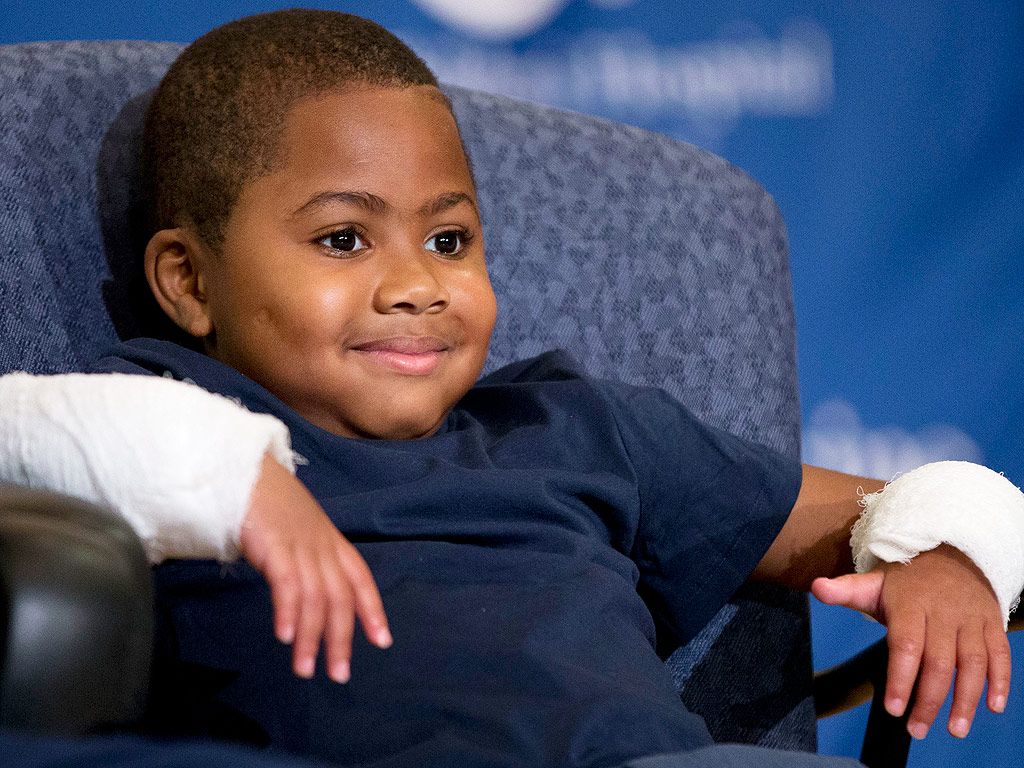 "I hoped and I hoped for somebody to ask me, 'do I want a hand transplant?' and it came true," he said.
It was a 40-member team led by Dr. L. Scott Levin that helped the boy to realize his dream. Levin told NBC News that in the face of such a risky operation, Harvey never shed a tear.
"I've never seen a tear, never an untoward face, never a complaint," he said. "He's always positive. And that, in and of itself, is remarkable."
Harvey's mother, Pattie Ray, said she was happy and overcome with emotion when she saw her son leaving the operating room.
"When I saw Zion's hands for the first time after the operation, I just felt like he was being reborn," she told the
Today
. "I see my son in the light I haven't seen him in five years.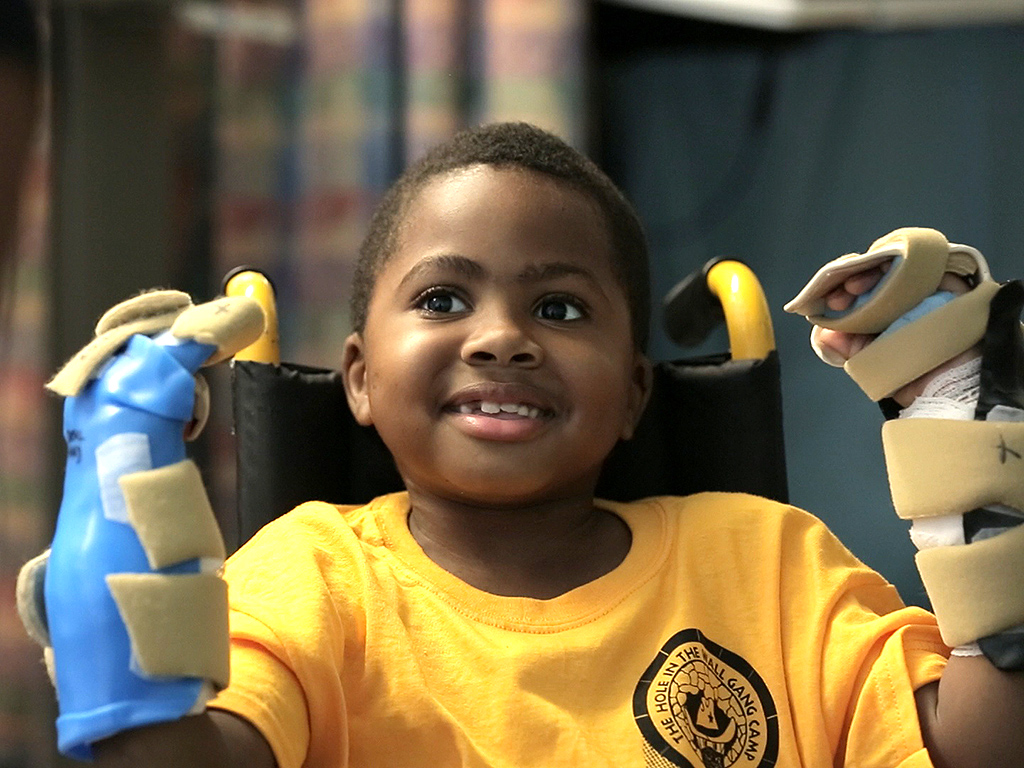 Courtesy Children's Hospital of Philadelphia
"It was like having a newborn. It was a very joyous moment for me."
Through the years, Harvey adapted to life without his hands, mastering writing, eating and playing video games. He said he hopes to add swinging from monkey bars to the list.
He unveiled his new hands at a hospital press conference on Tuesday where he thanked his family.
"I want to say to you guys thank you for helping me do this," he said.
The 8-year-old will spend the next several weeks going through hand therapy at an inpatient rehabilitation center at Children's Hospital.