People Top 5
LAST UPDATE: Tuesday February 10, 2015 01:10PM EST
PEOPLE Top 5 are the most-viewed stories on the site over the past three days, updated every 60 minutes
What's It All About, Alfie?
Michael Caine Finds the Answer with Shakira at His Side
That is not quite the scenario that Michael suffered personally, but a woman has come along who taught Alfie what it was all about. She is
Shakira
Baksh, 29, his second wife and the third-place finisher in the 1967 Miss World Contest. She represented Guyana, where she was born to a plantation-owning family that had emigrated from India. So, at 42, Caine is not only at the prime of his film career—his current Rudyard Kipling-John Huston smash, The Man Who Would Be King, may be his biggest grosser to date—but he is also mellowing out as The Man Who Would Be Country Squire, on his seven-acre spread just up-Thames from Windsor Castle. "If you've led my life in the past," he says, "now is the time when you start to get it together and become a valuable entity as a husband and a family man. If I'd tried to do that at 17, this is the age when it would fall apart."
The Cockney Casanova emeritus first caught
Shakira
on the telly, rigged up as a Brazilian peasant in a spot for Maxwell House Coffee. "She was the most beautiful girl I'd ever seen," Michael recalls. A chum arranged a date, and
Shakira
discovered, "He was everything I didn't expect. I had just seen him in Get Carter and he seemed so aggressive and ruthless. Instead, I found him charming and very gentle, someone whom I'd like to spend part of my life with. Michael was at that time still very much against marriage."
But before long
Shakira
was pregnant, and, she reports, "the minute Michael knew, marriage was the next thing." Now
Shakira
and daughter Natasha, 2½, are so central to his becalmed life-style that he refuses to go on location without them. So, when director Huston dumped Tessa Dahl, Patricia Neal's daughter, from the only female role in The Man Who Would Be King because she didn't look "native" enough, her inevitable replacement was
Shakira
.
The film debut "petrified"
Shakira
, and she has "no burning" career interests. Which was just as well, because Michael decreed that "This is her first and last movie. She's going to stay home and have kids."
Shakira
's willing obedience to her imperious husband may be the burr of feminists but is the rock of the Caines's relationship. She insists that "I am not totally subdued, I do scream and shout," and Michael contends that "
Shakira
is liberated. We have a genuine partnership. No male chauvinism; no women's lib." But it is
Shakira
's belief that "if a marriage goes wrong, 60 percent of the blame is with the woman."
So with his wife's consent, Caine pursues a gentlemanly life-style of Edwardian elegance. Every morning Caine savors a cigar while strolling through the mists rising from his beloved garden and personal trout stream. At noon, Michael frequently is whooshed into London in his Rolls-Royce (he doesn't drive), where he lunches at his regular table at Burke's, the nouveau nobby men's club that Caine and several friends founded. On the way home, he may stop by Fortnum & Mason for his favorite beluga caviar or pick up a suit from Doug Hayward, London's bespoke tailor-to-the-trendy.
It's on weekends, though, when Michael most fully indulges his hedonism. An obsessed oenophile, he plays sommelier to housefuls of guests like Roger Moore, Robert Bolt and Peter Sellers, choosing wines from a cellar of several thousand bottles he guesses is worth $70,000. (Last year, he bought into his own wine importing/wholesaling partnership.) Then, after brandy, Michael likes to roll a film.
One reason Caine savors his present splendor is that his own life was downstairs, downstairs. He was born Maurice Micklewhite (still his legal name) in London's squalid Cockney district. His father was a porter at the Billingsgate fish market. "From the start my interest in girls and acting coincided," he explains, as his excuse for what his mates considered a sissy pursuit. "I kept quiet about what I had going for me."
He left school at 16 and, after serving with the British Army in Korea (where he was wounded in combat along the 38th Parallel), fell into bit acting parts and into an odd lot of jobs: assembling jewel boxes, mixing pie crusts and hauling meats in a London market. His brief first marriage to a repertory actress fell apart in the strain of "abject poverty" and he was once jailed a day for failing to meet alimony payments. It wasn't until after he stepped in for Peter O'Toole in a touring stage company that Caine (who poached the surname off a theater marquee for The Caine Mutiny) pulled his first leading movie role as the confused spy of The Ipcress File. Two dozen movies later—seven of them in the last two years, including his current underrated The Romantic Englishwoman opposite Glenda Jackson—Caine is still among the hardest-working and best-paid of megastars.
Between films, Caine latched on to his stately digs, in a refurbished mill house, and first lived with a
Shakira
lookalike named Minda Feliciano. After the kissing stopped, she told about Caine's volcanic temper and his passion to have "lovely Cockney Filipino babies. We tried hard, too," she says. "It never seemed to work for us." Enter
Shakira
, who had quit school at 16, developed secretarial skills and had her eardrum ruptured and cheek scarred when her U.S. Information Service office was bombed in an anti-American demonstration. That incident, plus diminishing opportunities for Indians in Guyana, led to her entry into a beauty contest—"my main concern was just to get out."
At times,
Shakira
almost seems an objet d'art herself in a house full of Michael's 16th-century antiques, Tiffany lamps, Modiglianis and Picassos. They have a cook, a butler, a daily cleaning lady, three gardeners and a nanny. Caine is also subsidizing his daughter by his first marriage, Dominique, 18, a superequestrian out to make the 1980 British Olympic team.
For all the luxuries, Michael has not forgotten his Cockney rearing. He still jokes about "nicking off" clothes from his movies (like the blue blazer from Sleuth) and figures on retiring eventually rather than "going doddering on with face lifts and wigs and corsets." Patriotically he disdains the tax dodge of foreign citizenship increasingly favored by English showbiz types.
"While I don't regret my past," he observes, "I would not want to change the present. When a man has got a missus like mine, you don't have to look in any other direction." Adds
Shakira
, who never saw the picture before their marriage: "I can't imagine Michael as Alfie."
Advertisement
Today's Photos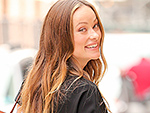 Treat Yourself! 4 Preview Issues
The most buzzed about stars this minute!