People Top 5
LAST UPDATE: Tuesday February 10, 2015 01:10PM EST
PEOPLE Top 5 are the most-viewed stories on the site over the past three days, updated every 60 minutes
Their Act Is Often Together but on Gary Collins' Talk Show Mary Ann Mobley Is Amiss, America


Perhaps his toughest guest, though, was Mary Ann Mobley, once Miss America, twice an Elvis Presley leading lady and for 13 years Mrs. Collins. When she appeared on a show featuring Miss Americas, Gary admits, "I couldn't react or project with her around."

It's the only time Mobley has been on his show. Otherwise, professionally they play everything but hard to get. Recently Collins has surfaced as a rogue on Vega$, a boogeying disco judge on Dance Fever and a tumbler on Circus of the Stars. His magnolia-sweet wife has been a panelist on The Match Game and To Tell the Truth, a guest on The Tonight Show and a traveler on the Love Boat-Fantasy Island circuit.

Collins, probably Robert Conrad's chief competitor as the most canceled actor on TV, sighs, "It's ironic now, when we're no longer in our 20s and not so determined to get everything, the work comes rushing in." Gary's toothy good looks and easy manner have sold Hour Magazine to 104 stations. (Mike Douglas has 133, John Davidson 130 and Merv Griffin 100.)

Collins' between-washloads sex appeal has created some problems. One amorous fan taped her hotel room key to his car; another managed to scamper into his trunk at KTLA studios in Los Angeles before being collared by security guards. "It's fantasy," grins Gary. "They know I have a beautiful wife at home. Part of the appeal is creating the illusion that I don't, and what if...I act differently in the studio because Mary Ann isn't there. Do you think Phil Donahue would project the way he does if Mario was around?"

At the same time Mobley, 43, is her husband's closest if unofficial adviser. "Mary Ann has taught me to be more goal-oriented," observes Gary. "A good-looking man doesn't have to work, not for dates or anything. You go the path of least resistance, and that was me. Mary Ann is like a tiger. She won't back off."

The couple was introduced in 1966 on the set of the film Three on a Couch, in which Mobley starred opposite Jerry Lewis. Collins dropped by to meet her as an intermediary for a shy friend who wanted a date. "When we met, something went boing inside," Mary Ann recalls. "I had figured I'd be the only old-maid Miss America. I wasn't naive enough to think I'd be carried off by a knight in shining armor." She wasn't. Gary had been married at the time for two years to his childhood sweetheart. But a year later, when they met at a voice lesson, his marriage was shaky. He was divorced in August 1967. (His two children from that marriage, Guy, 16, and Melissa, 15, have lived with grandparents since their mother died of cancer.) Gary and Mary Ann married in November 1967 in her hometown, Brandon, Miss. Most of the population of 2,500 was there; at the reception Gary turned to his new bride and said, "If one more person pumps my hand and says, 'You bettuh be good to her now, boy,' I'll collapse."

Brandon had watched Mary Ann blossom from a freckle-faced kid in pigtails and braces. She was reared by a strict Methodist attorney who married her divorced mother. The prevailing philosophy, she recalls, was "just to the right of Genghis Khan." Mary Ann sang in the church choir, had a 10:30 curfew and couldn't date the same boy twice in a row until she left home at 18 on a scholarship to the University of Mississippi. While her dad hoped she would study law, Mobley majored in drama and yearned for the stage.

Brandon's mayor persuaded her father to allow Mary Ann to enter the state Miss America pageant in 1958. In Atlantic City she took the $1,000 talent scholarship, singing an aria from Madama Butterfly, then stripping off her skirt and jacket and jiggling to a torchy version of There'll Be Some Changes Made. To her astonishment, she made the final five. "My mother," Mary Ann laughs, "says she still remembers the moment of sheer panic on my face when I realized I might win." When she did, second runner-up was Miss Oklahoma, Anita Bryant.

After Mobley's year-long reign she studied acting with Lee Strasberg. Her first Broadway musical, Nowhere to Go But Up, went down instead and closed after nine performances. But a role in an L.A. production of Guys and Dolls took her to Hollywood in 1963, where she signed a five-year contract with MGM and did the two Elvis films, Girl Happy and Harum Scarum. Meanwhile she held on to her New York apartment. "I figured Hollywood wouldn't take long to find me out." But by the time she met Gary, Mary Ann had credits on 24 TV shows, and she's added dozens since, from the pilot for The Girl from U.N.C.L.E. to Ingmar Bergman's first American TV project, The Lie, with George Segal in 1973.

Collins' childhood in Las Vegas and Santa Monica was less idyllic than Mary Ann's. When he was 3 his parents divorced, and his mother married a Kewpie-doll factory owner. Gary loafed through school. "I always ran with the wrong guys," he admits. Later at Santa Monica College, a restless Collins enlisted in the Army and made his stage debut at Fort Chaffee, Ark. in a Special Services production of Stalag 17. "It was like someone had slugged me over the head," he remembers. "I found something, at last, I could put every ounce of my energy into." He toured Europe with a troupe of service performers and disc-jockeyed on the Armed Forces Network. After his discharge Gary stayed in Europe, where he landed bits in Cleopatra and The Longest Day and dubbed English dialogue for foreign films. After that he understudied on Broadway until heading for L.A. in 1963. He has since co-starred in such one-season TV casualties as The Wackiest Ship in the Army, The Iron Horse, The Sixth Sense and Born Free. He also became a permanent floating guest star, appearing in the original Roots as well as such forgotten series as The Virginian. "My philosophy has always been to stick around and take my chances," says Collins. "Most of us in this profession would do almost anything."

For him, that includes walking the wing of a biplane at 160 mph, which he did on Circus of the Stars. Both he and Mobley have performed on tightropes and trapezes for that annual special. (They have a trapeze in their backyard.) In 1977 he even wrestled a tiger, who overacted and seemed ready to maul Collins until a trainer intervened. If nothing else, their eclectic careers have allowed daughter Clancy, 12, to see the world. "Clancy's second birthday was in Hawaii," Mary Ann recalls, "her fifth in London, her seventh in Kenya and her ninth in Brazil." Now Collins' Hour duties keep the family close to their rustic Benedict Canyon home. Says longtime friend actor Bert Convy, "They are nice guys and decent people. Being happily married is one thing I've never seen them acting at."

They jointly host regional March of Dimes telethons and also have a his-and-her song-and-dance act they use at convention and nightclub gigs. "What we do onstage is really an extension of our relationship," says Collins. "We try to play against the image, cut out the lovey-dovey stuff, act up, grouse at each other a little. We're just like every other married couple. It's not all plastic at home. We're not Ken and Barbie."


On his four-month-old syndicated talk show, Hour Magazine, Gary Collins has dealt with some querulous guests. A weight lifter persuaded him to try the sport, and when Collins bent over, his pants split. A hair specialist cheerfully pointed out dandruff on Gary's collar. An instructor in the self-help technique called rolfing analyzed Collins' body contours and declared the 42-year-old host had the posture of an old man.
Advertisement
Today's Photos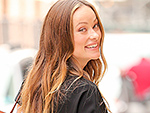 Treat Yourself! 4 Preview Issues
The most buzzed about stars this minute!