People Top 5
LAST UPDATE: Tuesday February 10, 2015 01:10PM EST
PEOPLE Top 5 are the most-viewed stories on the site over the past three days, updated every 60 minutes
Beyond Suspicion
Moonlighting as a Serial Rapist, Model Cop Henry Hubbard Terrorized San Diego
"Shut the f— up," hissed a voice in the dark. Ochoa and Gracia, hearing her, swam back. "Sit the f— down," ordered the Voice. The three huddled friends were able to make out a man dressed in dark clothes with a nylon stocking over his head. In a calm, authoritative voice, he first ordered Carpenter to tie up Gracia. Then he commanded her to bind Ochoa's hands with his belt. She balked, and the man jammed a pistol to her temple. When she began to whimper, he handed her his heavy-duty flashlight and knelt to do the job himself. Courageously, Arthur Gracia lunged at the gunman. Startled, he shot Gracia in the chest, but Gracia kept hitting. Ochoa jumped in but was shot in the abdomen and wandered off. As Gracia grappled for the gun, it went off a third time, blasting a hole in the attacker's left hand. The gunman staggered into the night, and the three traumatized friends were able to get to a convenience store in Ochoa's Jeep and call for help.
Henry Hubbard Jr., a 30-year-old "supercop," was viewed as exactly the kind of officer capable of capturing the rapist who had been terrorizing San Diego for months. A former minor-league baseball player for the San Diego Padres, he starred in a local TV documentary, The Making of a Cop, in 1987. In 4½ years as an officer, he had won commendations. Patrolling on the 2 P.M. to 1 A.M. shift, he had carefully monitored the investigation of attacks at local beaches. He was virtually the last person the police might have suspected to be the man they were hunting in the predawn hours of Aug. 15, 1991.
But at 4:30 A.M., Hubbard and his wife, Karen, walked into the University of California at San Diego Medical Center for treatment of his bloodied hand. He told doctors that his car had broken down and that he had been jumped by "two or three men." Investigators grew suspicious when they noticed sand on Hubbard's clothes. Doctors found bite marks on Hubbard's back and ear that matched Ochoa's teeth (he was undergoing emergency surgery at Scripps Hospital two miles away). The clinching piece of evidence was his police-issue flashlight, his name engraved on it, which Carpenter had brought from the beach. At 2 P.M., Hubbard was arrested and later taken to jail.
After maintaining his innocence for almost a year, Hubbard pleaded guilty or no contest to 38 counts of rape, robbery, kidnapping and attempted murder. Last week Hubbard tearfully apologized to his victims, and his family, as he was sentenced to 56 years in prison.
The series of vicious beach attacks began on June 15, 1991. At 3 A.M., a young couple were resting under a blanket at Del Mar Beach, just north of San Diego, when a masked gunman robbed them and raped the woman at gunpoint. On July 4 the gunman raped a woman at Solana Beach, nearby. On July 20, at Windansea Beach in the city, Hubbard had two young girls truss up their older male friend. Then he repeatedly raped the girls, aged 13 and 14. While assaulting the 13-year-old, the attacker said, "Why don't you get into it a little bit?" Then he asked the 14-year-old if she was a virgin. When she answered yes, he replied, "We'll change that." He then attacked her while the two girls cried.
The police grew frustrated as the rapist seemed to anticipate their every move. When cops staked out decoy teams on beaches to the north and south, he would strike in between. Detectives noted that the rapist always followed the same eerie modus operandi. "By forcing the female victim to tie up the male, he gave the initial impression that it was a robbery," says San Diego Sheriff's Det. Floyd Feese. "In fact his sole purpose was to destroy the state of mind of (the couple). He did to his victims what a cat would do to a mouse: He played with them, terrorized them."
By the time of the grand jury hearing last October, Hubbard had been identified in six rapes and two rape attempts. Later, DNA samples of semen and blood linked him to one other unsolved rape. At first his lawyers maintained that vindictive cops had set Hubbard up in retribution for testifying against a fellow officer in an excessive-use-of-force case.
But in July, facing more than 200 years in prison if convicted by a jury, he pleaded guilty or no contest to all charges. "Henry never wanted to put the victims on the stand and to have to go through it," says Hubbard's lawyer, Kerry L. Steigerwalt. Citing Hubbard's decision, the judge sentenced him to only 56 years, which may make him eligible for parole in 28 years. "Henry's a smart man," said Steigerwalt. "He knew what the prosecution had, and what we had. If he was convicted, he would have died in prison."
Those who knew Hubbard were dumbfounded. Raised in Lancaster, S.C., the son of a school administrator and a teacher, Hubbard was an over-achiever and was known to be especially kind In women. His police friends in particular were shocked. "There was nothing odd about the person I knew," says Craig Myrom, Hubbard's partner for 4½ years. "That's what's scary—being able to function in society while still being capable of committing these crimes."
In her own way, Hubbard's wife, Karen, 32, is also one of his victims. "It was emotionally devastating to have someone tell you your husband's been arrested," she says. After driving Hubbard to the hospital and finding out he was charged with the rape series on the noon news, she became physically sick. Since then, Karen has received death threats, declared bankruptcy and seen their daughter, Samantha, 2, become hurt and confused. "He was a great dad," she says. "Now Samantha wants to know where her daddy is. How can a person you met eight years ago change so much?" asks Karen, choking back her tears. "I can't explain it. It's not my place to judge him. It's my place to assist him through this."
At last week's sentencing, psychologist Richard Levak attempted to explain Henry Hubbard. Six victims attended, including a woman who sat sobbing quietly in the front row. "He is a deeply disturbed individual," began Levak. One key to Hubbard's tortured psyche, Levak continued, may lie in his relationship with his parents. Henry Sr. was a respected member of the community during the week who drank himself into a rage on the weekends. He would humiliate his son and abuse his wife, "at times using a gun," said Levak. "Henry wanted to hide that his father was a Dr. Jekyll and Mr. Hyde. From an early age, he tried to numb any strong feelings so that he wouldn't be like his father." But he became increasingly jealous and possessive of Karen. "Henry was beginning to see the worst thing imaginable happening," Levak said. "He was becoming like his father."
Hubbard sat stoically through the sentencing. But addressing the court, he wept. "I deeply regret that I am responsible for causing such pain," he said. "I realize that you may never forgive me.... I have no excuses to give you, as the acts are inexcusable."
The victims, however, were hardly mollified. That a model cop was also a vicious rapist has made it difficult, they say, to trust anyone again. One rape victim remains confined to a mental health facility. Charisma Carpenter is still coping with emotional trauma, while Aldo Ochoa has a bullet lodged in his liver. "He's a rapist," said Arthur Gracia, who had a bullet removed from his back. "He deserves to rot in prison."
ALEX PRUD'HOMME
LYNDON STAMBLER in San Diego
Contributors:
Lyndon Stambler.
A LITTLE AFTER 1 A.M. ON AUG. 15, 1991, three friends arrived at Torrey Pines State Beach, near San Diego, to go for a swim. Although Charisma Carpenter, 22, Arthur Gracia, 24, and Aldo Ochoa, 22, had heard about a lone gunman believed to have raped several women along the coast, they were not especially worried. The stars were out, the evening mild. Stripping down to their underwear, Gracia and Ochoa paddled out into the Pacific, and Carpenter waded in. Feeling cold, Carpenter emerged from the water. Then the former cheerleader for the NFL's San Diego Chargers sensed something lurking in the shadow of a lifeguard tower. She screamed.
Advertisement
Today's Photos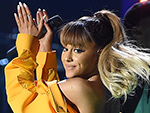 Treat Yourself! 4 Preview Issues
The most buzzed about stars this minute!