People Top 5
LAST UPDATE: Tuesday February 10, 2015 01:10PM EST
PEOPLE Top 5 are the most-viewed stories on the site over the past three days, updated every 60 minutes
The Murder That Never Was
Wrongly Imprisoned for Her Baby's Death, a Missouri Mother Is Finally Freed
"I want to move on, so I try to act like nothing ever happened," says Patti, cradling D.J. in her arms as she sifts through the terrible memories of all she has been through.
It was five years ago that she met David Stallings, a plate engraver, while working at a 7-Eleven in St. Louis. They married in 1988, and after having a son, Ryan, in April 1989, they moved to nearby Hillsboro. But Ryan was never quite well. He could not hold down his formula and soon began vomiting once a week. "We kind of got used to it," Patti remembers. "He looked so normal." Then, on the morning of July 7, when Ryan was 3 months old, Patti found him listless in his crib, staring at the ceiling, his breathing heavy, his lips shut tight. She set out with Ryan to meet her physician at Children's Hospital in St. Louis, but in her panic turned off the freeway too soon and arrived at Cardinal Glennon Children's Hospital instead.
Ryan was immediately placed on a respirator. For three anguished days, Patti and David waited as doctors tried to figure out what was wrong. It wasn't until police detectives began questioning the Stallingses at the hospital that the couple understood they were under suspicion: Tests indicated the presence of ethylene glycol—an active ingredient in antifreeze—in Ryan's blood. Police believed the Stallingses had poisoned their own son.
But the nightmare had just begun. At the station, investigators relentlessly pounded the couple with questions: Did they have fights? Was Patti jealous of the baby? "They even told me Patti had failed her lie detector test," says David. In fact the results had been inconclusive, but a seed of doubt had been planted. "It was just for a second," recalls David. "Then my senses came back, and I said, 'They're crazy.' " After Ryan spent his 12th day in the hospital, the Missouri Division of Family Services took custody of the infant and placed him in a foster home.
David and Patti could see Ryan only one hour a week, under the scrutiny of a social worker, and were forbidden to bring him anything edible. During a visit on Aug. 31, Patti was briefly left alone with Ryan and a bottle of formula prepared by his foster mother. Then, with others present, she fed him the bottle. Four days later, Ryan was hospitalized again at Cardinal Glennon, his condition critical. Patti was arrested and jailed on a charge of assault, leaving David alone to keep the vigil at Ryan's bedside. "He was lying there with tubes in his arms and his throat, blowing up like a balloon," says David. "I couldn't stand it." On Sept. 7, after being baptized and given last rites, Ryan died in his father's arms. Patti was promptly charged with murder.
For three months she languished in jail in Potosi, Mo., while David scraped up money from relatives to hire an attorney. Then, in October, Patti discovered she was four months pregnant. D.J. was born in February 1990, a month premature, and was immediately removed to a foster home while Patti remained in her cell awaiting trial. Within two weeks she learned that D.J. had been rushed to Children's Hospital. "The social worker told me he was listless, vomiting and breathing funny," she says. "I went into shock. Those were the same things wrong with Ryan."
Within a month, D.J. was diagnosed at St. Louis Children's Hospital as having methylmalonic acidemia (MMA), a rare genetic disorder in which the body does not break down proteins properly. The Stallingses believed that Ryan might have suffered from the same disease, and so did their attorney, Eric Rathbone. However, during her three-day trial in January 1991, the similarities between Ryan's and D.J.'s illnesses were never introduced in court because Rathbone failed to secure any expert medical witnesses. (The court later ruled that Stallings had received inadequate counsel.) Meanwhile prosecutor George McElroy built a persuasive ease. Police and social workers testified that Patti showed little emotion upon learning Ryan was dead; investigators produced one bottle of antifreeze from the Stallingses' home as evidence, and the prosecutor said nothing else could explain the ethylene glycol found in little Ryan's body. After 10 hours of deliberations, a jury found Patti guilty of first-degree murder.
Sentenced to life without possibility of parole, Patti was scared and angry. "I was so hurt and so confused," she says. Waiting numbly as the days slipped by in prison, Patti could never have imagined the dramatic turn of events to come. After following the case in the papers, the chairman of the biochemistry department at St. Louis University, William Sly, suspected that Ryan might have had MMA like his brother and could well have died from the disease. Sly quickly contacted James Shoemaker, director of the university's metabolic-screening laboratory. After testing frozen samples of Ryan's blood serum, Shoemaker found evidence that Ryan did have MMA. The original lab reports finding lethal concentrations of ethylene glycol in Ryan's blood were incorrect and based on faulty data.
The two men informed prosecutor McElroy. Not quite convinced, he asked them to find an expert on the disease. After Dr. Piero Rinaldo, assistant professor of genetics at Yale, studied the case for six weeks, his own tests established that Ryan did indeed die of MMA and—as charged in a lawsuit by the Stallingses—that the scientific findings used to convict Patti were grossly inaccurate. "Technically speaking, I've never seen such lousy work," he says. "It was a classic case of misdiagnosis." After conferring with Dr. Rinaldo last September, McElroy made a rare and remarkable legal move: He asked a county circuit judge to dismiss the murder charge. After serving 14 months in prison, Patti was finally free. "We can't undo the suffering the Stallingses have endured during this ordeal, and I apologize," McElroy said. "I hope their lives will be happier and fuller in the future."
Though the Stallingses have filed a civil law suit against the hospital, its affiliates, several physicians and the private lab, they are remarkably free of bitterness. "I have never really been angry," Patti says. "I am more damaged." Reunited in their white frame house perched high above Lake Wauwanoka, Patti and David are just getting to know little D.J. and to establish the ties that were denied them for so long. Given his MMA—a cold or flu could be life-threatening to D.J.—every moment his parents spend with him is that much more precious. "We're moving cautiously forward. We don't want to make plans," says Patti. "Life is too short."
PAULA CHIN
GIOVANNA BREU in St. Louis
Contributors:
Giovanna Breu.
Advertisement
Today's Photos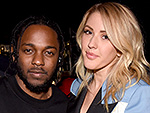 Treat Yourself! 4 Preview Issues
The most buzzed about stars this minute!