People Top 5
LAST UPDATE: Tuesday February 10, 2015 01:10PM EST
PEOPLE Top 5 are the most-viewed stories on the site over the past three days, updated every 60 minutes
Fortysomething Else!
Move Over, Pretty Young Things: Hollywood Is Discovering—Finally!—That When It Comes to Sex Appeal, Experience Counts
She has worked with Hollywood's biggest leading men and left some of them almost speechless. After pairing up with her in two
Lethal Weapons
and
Ransom
, Mel Gibson was reduced to telling ENTERTAINMENT WEEKLY, "She's sooooo good!"
Now everyone is in on the Rene Russo secret. Forget
Eyes Wide Shut
and
American Pie
. Nobody steamed up the summer like Russo's exuberantly seductive insurance investigator Catherine Banning in
The Thomas Crown Affair
. "Rene," says her 47-year-old costar Pierce Brosnan, "is the only woman of the summer in my book. She does it in such a gorgeous, sensuous, sexy way."
Who would have thought, in an era in which many female stars over 40 have to scrub off the lipstick, don cardigans and play their same-age costar's mother (remember Sally Field in
Forrest Gump
?), that audiences would shell out some $50 million to watch middle-aged Russo and Brosnan tangle on a table and make love on a marble staircase? And Russo's not the only headliner with longer legs these days (see following pages). Among others in their fifth decade, Sharon Stone still inspires basic instincts, and Michelle Pfeiffer remains fine on any day.
It's about time moviemakers, who blithely pair older leading men with twentysomething actresses, got with the program. Some 21 million American women, who thanks to diet and exercise look and feel better than their forerunners, are now in their 40s, and they're eager to see the fullness of their lives reflected on screen. "I don't want to look like
Gwyneth Paltrow
. I've already done that," says top casting director Jane Jenkins, who, with partner Janet Hirshenson, has worked on Russo movies
Outbreak
(with Dustin Hoffman), In the
Line of Fire
(Clint Eastwood) and
Ransom
. "Now, I'd much rather have these women that I see as my peers. I admire their acting, their looks, their forthrightness."
For the 5'8", blue-eyed Russo, 45, who commands $5 million per picture, the up-front sexuality was the hard part of
Crown
. Her looks were no problem. After all, she was a top Ford model (with cheekbones that could cut diamonds) long before she switched to acting at age 33. Nor was her screen work in doubt. "She's always held her own with superstars because she doesn't try to compete with them," says Ron Shelton, who directed her and Kevin Costner in the romantic comedy
Tin Cup
. "She let them do what they do well and just owned her own space."
Russo had no beef with cutting her long, wavy locks and dying them a deep red (it's now the most requested do in Beverly Hills) to look more alluring. But director John McTiernan (
Die Hard
) insisted that she lose her pleasing personality and get more in touch with her sensuality. The
Thomas Crown
script called for her to sunbathe topless and dance in a diaphanous black dress. ("My God! You can see my entire ass!" the startled star complained in a fitting.)
Russo's reluctance to accentuate the positive goes deep. Growing up in a fatherless home on the wrong side of the freeway in Burbank, she suffered from scoliosis, a curvature of the spine. She let her naturally brunette hair grow to her waist to cover up the long cast she often had to wear.
This is not a woman who's all that comfortable displaying her body. "It was the hardest thing I've ever done," Russo told Los Angeles Magazine about playing Catherine. "She leads with her sex. And it was really scary for me." Her religious faith finally helped Russo to relax. A deeply committed Christian since her teens, the actress prayed about her new image. "I don't know where in the Bible it says, 'Don't be nude in a motion picture,' " she said. "In some of the most beautiful paintings in the Vatican, people are in the nude."
Russo, who shares a $3.75 million Brentwood home with her screenwriter husband, Dan Gilroy, 40, and their daughter Rose, 6, is now vamping it up in a less skinful way, as Natasha Fatale in the forthcoming
The Adventures of Rocky and Bullwinkle
. But Russo's ready to turn the tables on Hollywood's double standard. "It reminds me," she told
USA Today
, "of everything I hated in high school."
Sharon Stone
So what if he was in grade school when she scorched the screen in 1992's
Basic Instinct
? On the set of
The Mighty
, 16-year-old Kieran Culkin and costar Elden Henson "both had such big crushes on Sharon," Culkin says. "We just wanted to follow her around all day." At 41, Stone is assured her sex-symbol status—which is why the 5'9" glamazon can try roles such as the demanding daughter of Zeus in
The Muse
and the outlandish wife of the magician played by Woody Allen in the upcoming
Picking Up the Pieces
. "I no longer have to be 10 feet tall and bulletproof," she told London's Sunday Times. "I can be whatever it is that I am."
How about sexy, for starters? Stone, who has moved to San Francisco to be with her newspaper-executive husband, Phil Bronstein, 48, works out regularly and skips caffeine to stay in shape. Although she told Paris Match she would "really like to get a face-lift, just a little one," Bronstein is "utterly opposed." Instead, Stone relies on Chanel's Quick Cover under-eye concealer ("It's a world of forgiveness in a tube," she told IN STYLE) and a coterie of lipsticks (Kiehl's and Revlon are favorites). Her days playing the younger woman to older men may be done, but Stone doesn't rule out the reverse. "Can I work with
Johnny Depp
or
Matthew McConaughey
?" she wondered to the
Sunday Times
. "We'll see."
Andie MacDowell
"I would stand next to any 41-year-old male actor, naked, and say, 'I look just as good, if not better, than you do,' " says Andie MacDowell, a buff—and clearly confident—41. " 'So wake up and smell the coffee.' " Better make that a fat-free espresso, gentlemen—and back to those sit-ups. The star of
The Muse
,
Green Card
and
Four Weddings and a Funeral
wants to bury Hollywood's habit of subtracting the sensual from mature actresses. After all, she insists, "I feel that I am sexier—just like a 40-year-old man is sexier. My body looks better now than ever."
Known for her L'Oréal ads, the model and mother of three (Justin, 13, and daughters Rainey, 10, and Sarah Margaret, 4) keeps fit with near-daily visits to the gym, plus hiking, gardening and horseback riding near her rented place in Asheville, N.C.
She finds the older man/younger woman casting to be a silly Hollywood fantasy. "Where I live," she says, "the majority of men are married to women their own age." Not surprisingly, MacDowell, who last July announced that she was separating from her husband of 13 years, ex-model and contractor Paul Qualley, 41, doesn't see a Gen Xer in her romantic future. "I cannot imagine being with a 20-year-old," she says. "I would feel like I was with a child. It would not satisfy me at all. I don't really understand that need in men, or what the appeal is, unless perhaps it's their own immaturity."
Kim Basinger
Get this: Initially, Paramount Pictures
Bless the Child
(now filming in Toronto)—as the child's grandmother. Bless the exec who opted to rewrite her part as an aunt—though one can (sort of) understand misplacing the 45-year-old in time. Says Curtis Hanson, who directed Basinger's Oscar-winning turn in 1997's
L.A. Confidential
: "She has that old-fashioned star quality." Basinger says the glamor is a show. "I've tried to befriend that sex-symbol thing in me," the admitted tomboy told IN STYLE last year. "But I don't." Mindful of her age, she avoids heavy makeup and flashy clothes, says fashion designer Amsale Aberra, a Basinger favorite, but adds, "She doesn't seem to worry about wrinkles." Make that smile lines. "Enormously happy" as the wife of Alec Baldwin and mother of daughter Ireland, 3, Basinger is, says
Confidential
costume designer Ruth Meyers, "a fulfilled woman."
Angela Bassett
Only once has Angela Bassett been cast for her age. And no one was complaining—especially not Taye Diggs, 28, her costar in last year's
How Stella Got Her Groove Back
, in which Bassett, 41, played a stockbroker who falls for a hunk half her age. When she arrived on set, "I asked her to show me those legs," Diggs told PEOPLE, recalling the perfect pins Bassett had revealed in her breakthrough performance as Tina Turner in 1993's
What's Love Got to Do with It?
The Yale-trained actress has that effect. And, as with the 59-year-old Turner, age has nothing to do with it—unless you're talking maturity. "Angela is the embodiment of beauty and strength, and she's terrifically smart," says
Stella
producer Deborah Schindler, 42. "That's why she is appealing to both men and women." Wed since 1997 to actor Courtney B. Vance, 39, the Manhattan-born Bassett, who lifts weights and cross-trains as many as five times a week, seems to have found what Stella was looking for. "Being in a groove...is about being self-assured, confident," she told Ebony. "My life is joyful. I think that's pretty groovy."
Melanie Griffith
Director Larry Clark didn't tell Melanie Griffith that he was looking for an "aging sex symbol" to play a heroin addict in this year's low-budget drama
Another Day in Paradise
. "I think we tricked her," he says. He probably didn't have to. Famous for the little-girl quality she brought to roles such as that in 1988's hit
Working Girl
, Griffith has admitted that she had a hard time turning 40 in 1997. Indeed, though the mother of three had survived years of drug and alcohol abuse and three failed marriages (two to Don Johnson), "right before I turned 40," she told
Ladies' Home Journal
last year, "I totally freaked out. I was a mess." Hollywood didn't make life easier. Never mind that a few years earlier Revlon had embraced her maturing beauty—tweaked with a breast lift after the birth of her second child—by making Griffith a spokeswoman for its line of over-35 cosmetics. By the time Griffith hit 40, studios were rarely calling. And when in the mid-'90s she was offered a part in Adrian Lyne's remake of
Lolita
, she played not the siren but the siren's mom. "It was tough on my ego," Griffith told
Movieline
in April. Of her change in stature she said, "I got weird and depressed." And then she got real. In
Paradise
, she seemed to put her life to work, playing her part, as she said in Los Angeles Magazine in February, like "a Kewpie doll who hit a brick wall going 100 miles an hour when she hit 40." Though the role was grittily unglamorous, Clark found Griffith "very sexy—and also fragile. I got the feeling if I criticized her too much she might break." That's doubtful. Sure, she has said, "if they could cut off my head and put it onto another body that was, like, 20 years old, I would do that. Then I wouldn't have to work out as hard." But happily married to "best friend" Antonio Banderas (who directs her as a husband-killing sexpot in next month's
Crazy in Alabama
) and hoping to have another child, she's trying to make the best out of an industry that is "interested in 27, not 40," she has declared. "It's not a problem; I'm just trying to be realistic about the way it is."
Michelle Pfeiffer
Facing new wrinkles in the bathroom mirror is chore enough—but, as Michelle Pfeiffer points out, it ain't nothing like watching yourself age on the big screen. "It's not natural," the 41-year-old actress told PEOPLE this year. "It can play havoc with you psychologically." Twenty years have passed since Pfeiffer made her TV debut as the Bombshell on the short-lived ABC frat-pack sitcom
Delta House
. Since strutting her stuff in 1982's
Grease 2
she has played the thinking man's vamp while singing ('89's
The Fabulous Baker Boys
), purring (as Cat-woman in '92's
Batman Returns
), even gum-snapping ('88's
Married to the Mob
)—and rarely slipped from her A-list standing. Says Pfeiffer: "I've been lucky." Jon Avnet, who directed her with Robert Redford in 1996's romantic drama
Up Close and Personal
, agrees. "Most actresses don't get to be 40 in Hollywood. Michelle will always change the rules. She's lit from within," he says. "Of course, the cheekbones don't hurt." Nor do the vigorous workouts. For almost a decade, Pfeiffer has followed a near-daily program (even if it sometimes means waking up at 4 a.m. before work): 45 minutes on the treadmill followed by strength training. The M&M splurges, she swears, are less frequent: "I try to eat right, which I'm not always successful at." Especially now that her children with TV series creator David E. Kelley—Claudia Rose, 6, and John Henry, 5—have reintroduced her to some childhood favorites: macaroni and cheese and grilled-cheese sandwiches. So far, semihealthy living and kind genes have kept Pfeiffer in good screen-siren shape. But she has no rule against plastic surgery, especially "if it gives [an actress] another 10 years in the business," she says. "The older you get, the harder it gets to say, 'I never will.' " At this point she is mostly thankful for a full night's sleep—a star perk that ranks right up there with having time to pick out shoes. "My sister and I laugh," says Pfeiffer, "because, since having babies, we're just beginning to accessorize again."
J.D. Reed, Anne-Marie O'Neill and Karen S. Schneider
Monica Rizzo, Michael Fleeman, Michelle Caruso and Karen Brailsford in Los Angeles, and bureau reports
Contributors:
Monica Rizzo,
Michael Fleeman,
Michelle Caruso,
Karen Brailsford.
Advertisement
Today's Photos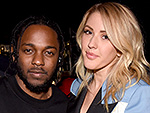 Treat Yourself! 4 Preview Issues
The most buzzed about stars this minute!