People Top 5
LAST UPDATE: Tuesday February 10, 2015 01:10PM EST
PEOPLE Top 5 are the most-viewed stories on the site over the past three days, updated every 60 minutes
Dead Tired
Six Years After the Death of Grateful Dead Guitarist Jerry Garcia, the Fight for His Estate Keeps Truckin'
For the past six years since Jerry Garcia suffered a fatal heart attack at age 53 while undergoing treatment in a drug rehab center, his heirs have been locked in a bitter legal battle over how to divide up his $9.9 million estate. A recent settlement suggests the war may be winding down, but the vitriolic squabble has already become an ugly satire of the hippie gospel Garcia and fellow Deadheads preached. "Jerry would have been ashamed," says Garcia's old pal, Dead lyricist John Perry Barlow, 54, "for having created a situation like this."
Shame, however, hasn't played much of a role in the legal wranglings, which have so far seen Koons Garcia, 51, a filmmaker who married the musician 18 months before his death, confront more than $50 million in claims. Among them: a demand from Garcia's previous wife of 12 years, Carolyn "Mountain Girl" Adams Garcia, 55, that her $21,000-a-month alimony payments continue unabated (in 1998, she settled for a lump sum payment of $1.25 million) and another from a former office manager who demanded 50 percent of the licensing fees from Ben & Jerry's Cherry Garcia ice cream (she settled out of court). "It's been pretty nightmarish," says Koons Garcia.
For most of the fighting, Koons Garcia has squared off against the other six family members named in the will: Garcia's older brother Clifford, 63, as well as the musician's daughters, violinist Heather, 37, by first wife Sarah Ruppenthal; Annabelle, 31, and Theresa, 27, both by second wife Carolyn; Sunshine, 35, Carolyn's daughter with late author Ken Kesey, whom Garcia helped raise; and Garcia's fourth daughter, Keelin, 13, by former girlfriend Manasha Matheson.
On Nov. 12 the two sides finally settled a major sticking point: They agreed to hire an independent manager to oversee merchandising activities, which generate an estimated "$4.6 million annually with products ranging from the ice cream to Jerry Garcia T-shirts to his line of original neckties. Still at issue is whether some of his original artwork belongs to the estate or to Koons Garcia as community property.
Koons Garcia claims she only wants to preserve her husband's "artistic legacy" and argues that she's been doing a better job of protecting it than even Garcia himself. In his final years of touring, she says, he was ill, exhausted and preyed upon by hangers-on. "Everyone was feeding off him," she says.
But to her critics, Koons Garcia is on a power trip. "There are certain personalities who like to dominate and control," says David Phillips, the lawyer for Annabelle, a painter, Theresa, an art teacher, Sunshine, a glass blower, and Clifford, operations director at Grateful Dead Merchandising. Koons Garcia, says Phillips, is "a very poisonous, difficult individual." Adds Barlow: "I think she's a witch, driven by simple meanness and the grossest kind of insecurity. She has all the money she could ever want. She's doing this for reasons that have more, to do with her own self-esteem than any financial incentive."
Koons Garcia, for her part, says her husband's kin just "want to get back at Jerry for what they didn't get from him [when he was alive]. Annabelle stood up at his funeral and called him a s——-father."
The bad blood in the family dates back to the 1970s, when Garcia began dating Deborah Koons while still living with Carolyn. The affair ended and Jerry and Carolyn wed in 1981. But that marriage ended in 1994, when Deborah reentered Garcia's life after a chance encounter at a health food store. Garcia's will reopened the old wounds. He left a third of the estate to Koons Garcia, as well as personal items such as jewelry, clothing, furniture and his $30,000 comic-book collection. Each of his daughters inherited two-fifteenths, and Clifford and Sunshine received one-fifteenth each. The hostility was so intense that Koons Garcia refused to let Carolyn board the boat when Jerry's ashes were sprinkled into the Pacific. "The whole thing has been a nightmare," says Clifford. "It's too grisly to talk about."
Whatever their differences, all admit disgust that the case has dragged on. None more so than Koons Garcia, who lives in a hilltop mansion in Mill Valley and has not remarried. "I'm sick of this. I want to move on," she says. "I have a good income from my husband and my work. I'm not going to waste much more of my time and money on this."
For now, though, Judge Michael B. Dufficy has ordered Garcia's heirs to attend another hearing on Dec. 4. Somewhere, Garcia may be smiling. "Jerry, philosophically, preferred things creative and dynamic and unsettled," says former Dead publicist Dennis McNally. "And I suppose, in a sense, that's been the result."
Susan Horsburgh
Melissa Schorr in San Francisco, Johnny Dodd and Lyndon Stambler in Los Angeles
Contributors:
Melissa Schorr,
Johnny Dodd,
Lyndon Stambler.
In the parking lot outside California's Marin County superior court Nov. 7, the widow of Grateful Dead front man Jerry Garcia vents her anger. "Everybody's trying to exploit my husband and his estate," says Deborah Koons Garcia. "I'm sick of it." Rounding the corner, Annabelle Garcia McLean, one of Jerry's four daughters, looks on the scene and sneers at her stepmother's version of events. "Tell it how it is, Deborah!" she calls out sarcastically.
Advertisement
Today's Photos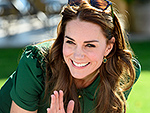 Treat Yourself! 4 Preview Issues
The most buzzed about stars this minute!