People Top 5
LAST UPDATE: Tuesday February 10, 2015 01:10PM EST
PEOPLE Top 5 are the most-viewed stories on the site over the past three days, updated every 60 minutes
The Grave with No Name
Touched by the Fate of Unidentified Murder Victims, a Few Crusaders Refuse to Let Jane Does Be Forgotten—Or Unloved
She was 5'1", about 110 lbs., was of mixed race, between 14 and 18 years old and had been dead about a week. But beyond those details, investigators have no clue who she is. The method of her murder—a rag was jammed down her throat—offered no useful leads. No one matching her description had been reported missing in the area, and statewide coverage of her death during the past two years has produced no relatives. It is the sort of case that can drive law enforcement to distraction. "When you can't ID the remains, sometimes you can't even start an investigation," says Mitch Morrissey, the district attorney in Denver and a DNA expert. "It's a nearly impossible task."
The Castro Valley Jane Doe is just one of thousands of such unclaimed victims nationwide. The FBI's crime database lists roughly 6,000 John and Jane Does, some of them dating back decades, but many experts believe that is only a small percentage—perhaps as little as 10 percent—of the actual total. "We know the numbers are inaccurate because of the lack of reporting," says Libba Phillips, the founder of Outpost for Hope, a national nonprofit organization that assists families who are searching for lost loved ones. "Many cases are kept in files, on index cards at the local level."
What makes Castro Valley's Jane Doe unusual is the way the town has adopted her as one of its own. "I've never seen anything like this anywhere else since I got involved in this kind of work," says Phillips. "Castro Valley is keeping a hope alive. They've kept a candle in the window."
None more so than Dave Woolworth, a local landscaper. From the early days of the investigation, which he followed closely in the press, Woolworth was deeply troubled not only by Castro Valley Jane Doe's squalid, anonymous end but by the fact that she would be cremated if her body were not claimed. "That was unacceptable to me," says Woolworth, 57, who is also a grandfather. "This is a child. Would a mother want a handful of ashes, not knowing if it's really her child?"
So Woolworth told officials that he wanted to pay for a proper burial for the girl. With their blessing he launched a collection in town. In a matter of six weeks, he raised $10,000. A local mortuary donated a coffin. The cemetery chipped in with a plot. One woman made a white burial dress. "She was so decomposed she couldn't be dressed," says Woolworth, "so it was laid in the coffin with her." By his own admission, Woolworth became obsessed with the case. "It hurts to see Dave like this," says his wife, Pat, 66. "But I understand he has feelings for this little girl. We'd like to see a name on her headstone."
The outpouring of sympathy came to a crescendo on the day of the girl's funeral, Sept. 17, 2003. "We wanted to be respectful to her, so we had a police procession going from the mortuary to the cemetery," says Dudek. "After we'd gone about a block, we noticed that people were lining the streets. The fire department came over with their trucks and saluted as we passed. People were coming out from everywhere to say goodbye to our little girl. It was incredible."
But authorities were still left with two vexing questions: Who was the mystery girl? And who had killed her? A potential break in the case came in December 2003, when police received an anonymous letter, mailed from Arizona, from a man who said he was behind the restaurant around the time the girl was supposedly killed. He said that he saw a man in a Camaro pull up and toss a bag into some bushes. Police considered the writer credible and publicly implored him to come forward. They received two more letters from the man before he went silent, possibly scared off by the publicity about the case.
Then, this past May, someone left a blue necklace and a note on Jane Doe's grave. The note hinted that the person might have known the girl and, more significant, gave the first name of an individual who might have been the killer. At Woolworth's urging the county put up $50,000 reward money to help in shaking loose further information. "A kid just shows up in a bag behind a restaurant and nobody knows her?" says county supervisor Gail Steele. "I want this girl to have her name back." In June investigators exhumed the body of the girl and used her skull to create the forensic model of her face and head that sits on Dudek's desk.
Dudek has been sending out fact sheets on the case to Indian reservations on the theory that the victim may have been partially of Native American descent. Meanwhile Woolworth and wife Pat visit the victim's grave each Sunday after church to leave flowers. "Dave also has a sign on the trailer that he tows his equipment in," says Pat. "It says, 'Who is little Jane Doe?' It has the sheriff's phone number on it." Dudek is optimistic that somehow, soon, there will be a breakthrough that will at least enable an identification of the girl. Until then he keeps a box in his office that contains a sign-in book from the funeral, as well as photos and a video from the service. He hopes one day soon to be able to turn it over to the girl's parents. "Your daughter died a tragic death," he says he will tell them, "but look how many people cared about her."
Bill Hewitt. Champ Clark in Castro Valley, Vickie Bane in Denver, Tom Duffy in Provincetown, Maureen Harrington in Los Angeles, Ellen Piligian in Detroit and Kelly Williams in Chicago
Contributors:
Champ Clark,
Vickie Bane,
Tom Duffy,
Maureen Harrington,
Ellen Piligian,
Kelly Williams.
In May 2003 the decomposing body of a young woman clothed in a red, white and blue top, checked pajama bottoms and snowflake socks was found in a bag behind a restaurant in the Oakland suburb of Castro Valley, Calif. "She had matching earrings and a butterfly hair clip," says Det. Sgt. Scott Dudek of the Alameda County Sheriff's Office, gesturing at the forensic sculpture on his desk of a teenage girl with almond-shaped eyes and a melancholy smile. "She could be your own child or the kid next door." Local newspapers called her the Castro Valley Jane Doe. "But as far as a lot of people around here are concerned, she's our little girl. She has become part of us."
Advertisement
Today's Photos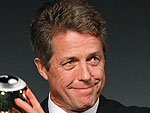 Treat Yourself! 4 Preview Issues
The most buzzed about stars this minute!