People Top 5
LAST UPDATE: Tuesday February 10, 2015 01:10PM EST
PEOPLE Top 5 are the most-viewed stories on the site over the past three days, updated every 60 minutes
Killed by the Kremlin?
From His Deathbed Former Russian Spy Alexander Litvinenko Accuses Moscow of Plotting to Poison Him
At the least, Litvinenko's death has stirred up a diplomatic furor. Given the massive dose of polonium found in his system, health officials expressed little doubt that he had been deliberately poisoned. (London police are investigating but have not yet identified any suspects or even labeled the death a homicide.) Where the polonium came from remains unknown, though experts say it would almost certainly be via someone with access to a nuclear reactor or a high-security lab. Traces of the isotope, which is 250 million times more deadly than cyanide—a microscopic speck of it could provide a fatal dose—were found in seven locations in London, including the hotel and restaurant that Litvinenko visited. As international scrutiny of the case intensified, Putin denied any Kremlin complicity and drily observed, "This is not a violent death."
But it was horrific. Andrei Nekrasov, a friend, says he was shocked to visit the normally robust Litvinenko and see him deteriorating by the hour. "He was more and more emaciated," says Nekrasov, "like a skull, shrinking and becoming older and smaller." To the end Litvinenko's wife, Marina, held out hope he would pull through. "She really didn't have a chance to say goodbye to him, because they both wanted to believe he would survive," says friend Svetlana Goldfarb.
In recent years Litvinenko, who had become a British citizen only this year, had emerged as a conspicuous thorn in the side of the Moscow government. He claimed that as a KGB officer in the 1990s, he had recruited assassins to murder dissidents and others on orders of the Kremlin. He also accused Russian agents of blowing up an apartment complex in Moscow in 1999, killing 300. At the time, the Kremlin blamed the blast on Chechen rebels and responded by ratcheting up the war in Chechnya.
The person he met at the sushi bar Nov. 1 was a friend and intelligence expert, Mario Scaramella, who said he had information about the killing of Russian journalist Anna Politkovskaya, another harsh critic of the Putin government, who was shot to death in October in Moscow. (Scaramella is now in protective custody in Britain.) "He'd go meet all sorts of people on the premise that since he had British citizenship, he was safe," says his friend and fellow dissident Alexander Goldfarb. "He wasn't." Said Litvinenko's father, Walter, who sobbed at the hospital after his son died: "He was very courageous when he met his death, and I am proud of my son." (Litvinenko also left a 12-year-old son, Anatoly.)
Russian officials scoffed at allegations they'd had a hand in assassinating Litvinenko. The government-influenced press speculated that he might have been killed by fellow dissidents eager to embarrass Putin, or by agents of Iran or China. But that did nothing to quash conspiracy theories pointing to the Kremlin. "There is no doubt that this was the work of the Russian security service," says Alexander Goldfarb. "As to who gave the order and how high that person was placed in the government, I am afraid we will never know."
Contributors:
Juliet Butler/London,
Ellen Tumposky/London.
On Nov. 1 he first met two fellow Russians at a London hotel, then joined another contact for lunch at a sushi bar. Later that night at home, former KGB agent and Kremlin critic Alexander Litvinenko became violently ill. Two days later Litvinenko checked into the hospital. Over the next three weeks, all his hair fell out and he lost 30 lbs., but it wasn't until just before he died on Nov. 23 that scientists pinpointed the source of his mysterious illness: polonium 210, a rare, highly toxic radioactive element. From his deathbed Litvinenko, 43, accused Russian President Vladimir Putin of godfathering a hit on him. "You may succeed in silencing one man," he said in a statement, "but the howl of protest from around the world will reverberate, Mr. Putin, in your ears for the rest of your life."
Advertisement
Today's Photos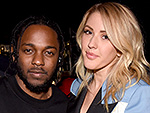 Treat Yourself! 4 Preview Issues
The most buzzed about stars this minute!