People Top 5
LAST UPDATE: Tuesday February 10, 2015 01:10PM EST
PEOPLE Top 5 are the most-viewed stories on the site over the past three days, updated every 60 minutes
African Royalty
Los Angeles Actress Sarah Culberson Knew She Was Adopted. But She Never Guessed She Was Related to ...
After years of wondering, Culberson, 30, finally decided to act—and with stunning results. The final impetus came, she says, during an acting class in Los Angeles, where she moved in 2001 to follow her show business dreams. Dissatisfied with her work, Culberson resolved to find what was holding her back: "I became determined to find my birth father." She hired a private eye and, with information—that her father was from Africa—provided by the loving parents who raised her, tracked down her father's brother in Maryland, whom she asked to pass along a message. Even then, she feared her father's rejection. "I always assumed he didn't want me," she says.
She couldn't have been more wrong. On a sunny April afternoon in 2004, Culberson was strolling down the beachside boardwalk in Venice, Calif., when her cell phone rang. The number that flashed across the screen was clearly foreign. "My heart was racing. I was terrified," she says. Dodging into the quiet of a vintage clothing store, she answered the call. "Sarah?" She could barely get her words out: "Yes, I'm Sarah."
On the other end was Joseph Konia Kposowa, 54, a leader of the Mende tribe in Sierra Leone, calling from the West African nation 6,000 miles away. He told Sarah his story—how, as the son of a tribal chief, he had been sent in 1970 to study at West Virginia University, with the understanding that he return to help his people. How he had fallen in love with another student, a white woman, and how their love had faded before their daughter was born. Without resources to care for their child, they arranged an adoption through a state-run agency. Most important, Kposowa told Culberson that he had never forgotten her. After returning to his country, marrying, starting a family—and becoming a chief of his 36,000 people—"I told my wife and two children about you for years," he said. With one phone call, Sarah learned she was a princess in a country she had never seen and the daughter of a man she had never met.
More conversations followed before Kposowa invited Culberson to visit him in Bumpe, south of Freetown, Sierra Leone's capital. Culberson asked her acting coach, John Woehrle, to go with her. "It was a journey of a lifetime," Woehrle, now 54, says of the 17-day trip late in 2004, one that Culberson embarked upon with trepidation. "I didn't know how his family or the Mende tribe would react to a biracial American daughter," she says.
As it happened, there was no need for worry. Waiting in the intense heat at an airport in the city of Lungi, Kposowa humbly greeted his daughter. "Here was this man, who I thought was going to be this giant, standing in front of me hoping I would accept him," says Culberson. "We couldn't stop hugging." Kposowa gave his daughter a green dress made by the village women. After the five-hour drive to Bumpe, Culberson's spirits soared at the sight of villagers lining the roadside, dressed in the same green fabric in her honor. "I was surrounded by love," she recalls.
And by the harsh conditions of life in Sierra Leone, at peace now but still bearing the scars from decades of civil war. As a tribal chieftain, Kposowa and his family live in relative comfort in a cement-block home with a thatched roof. But the poverty and poor health of his people were inescapable. "I saw children without arms because soldiers had taken machetes to them," she says. "My father and his family spent four years in hiding because the rebels pushed the tribal leaders out." Culberson toured a school her grandfather founded in 1963, nearly destroyed by the rebels. Disease among Mende is rampant, says Culberson: "In 17 days I went to three funerals."
Life back in Los Angeles never entirely satisfied Culberson after her trip. Last spring she and Woehrle set up the Kposowa Foundation to raise funds to rebuild her grandfather's school. (Progress so far: $38,000.) She also plans to unite two of the most important men in her life, Kposowa and Jim Culberson, when she returns to film a documentary of her story next year. "I am blessed she looked for me. I waited many years to see my dear daughter," says Kposowa. As for embracing the family's royal status, says Culberson, "If being a princess is caring for people who are depending on you for help, then yes, I am."
For more information go to WWW.BUMPENYA.COM
Contributors:
Maureen Harrington/Los Angeles.
Growing up as a self-described "brown girl" in Morgantown, W.Va., Sarah Culberson was aware she wasn't exactly like her two blonde, blue-eyed sisters and her adoptive parents, Judy, a special-ed teacher, and Jim, a professor. But it hardly ruined her life. "I couldn't ask for anything more in a family," she says. Still, the questions lingered. "I had been told my mother was dead. But I had no idea who my father might be."
Advertisement
Today's Photos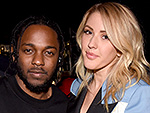 Treat Yourself! 4 Preview Issues
The most buzzed about stars this minute!