People Top 5
LAST UPDATE: Tuesday February 10, 2015 01:10PM EST
PEOPLE Top 5 are the most-viewed stories on the site over the past three days, updated every 60 minutes
Picks and Pans: Books
From Our Contributors
REVIEWED BY SUE CORBETT
THRILLER
Crichton, a fabulist who writes about science, turns his narrative powers on human genetics. Researchers will have a field day debunking the details, but as a thriller, Next mostly succeeds. As in his book-to-movie bestsellers
Andromeda Strain
and
Jurassic Park
, Crichton creates suspense by pushing technological advances too far. The mosaic plot of
Next
includes a cast of, yes, thousands and a multitude of scary scenarios that combine to produce a grotesque whole. Under Crichton's imaginative scrutiny, body-part theft, the extinction of blonds and transgenic experiments that produce talking orangutans or parrots that can do first-grade math all loom on the horizon. Crichton keeps his yarn unspooling with a couple of cheap tricks (gratuitous sex scenes, cute kids in desperate peril), but there's plenty here for book clubs to discuss. And his explicit warning about unchecked scientific progress—"Contemporary laws do not recognize contemporary realities"—has a solid ring of truth.




By Gina Buonaguro and Janice Kirk
NOVEL
Tulia Rose goes to Paris to give her current relationship a break and to unblock the logjam caused by the flop of her first novel. Voilà! An artist who draws angels in sidewalk chalk inspires a story about the Renaissance painter Raphael. But wait. This artist's name is also Raphael, and his knowledge of the painter's life is eerie. Julia dreams about the famous painter's secret lover, evoking an overwhelming sense of déjà vu. Nifty plotting has the main story pause for passages from Tulia's book and the travelogue she's reading, keeping this entertaining novel from becoming a sentimental romance.




By Fadumo Korn
REVIEWED BY FRANCINE PROSE
CRITIC'S CHOICE
MEMOIR
As a girl Korn led a near-idyllic life, herding goats and traveling with her tribe in Somalia. But as she describes here, all that ended when she turned 7 and was subjected to the ritual of genital mutilation. Serious physical complications that followed the operation persisted and worsened. Korn was taken to an uncle's home in Mogadishu, then received treatment in Germany, where she eventually married a Bavarian man; the two now live with their son in Munich. Currently an activist with an international organization campaigning to end the horrors of female circumcision, Korn has authored a moving, unsentimental and informative account of the painful personal experience that inspired, and continues to fuel, her work.




By Jonathan Kellerman and Faye Kellerman
REVIEWED BY PAM LAMBERT
NOVELLAS
Rock icon Jack Jeffries seems to have no enemies. Lesbian politician Davida Grayson has no lack of them, most recently whoever pelted her with eggs at the California statehouse. And yet both end up equally dead in
Capital Crimes
, the new pair of agreeably perplexing mystery novellas by bestselling spouses Jonathan and Faye Kellerman (joining forces for the second time). The deaths are disparate: Jeffries climbs the stairway to heaven in Nashville in the more moving tale,
Music City Breakdown
, while Grayson dies in her Berkeley office in
My Sister's Keeper
. But shared themes, including the role of family, help to make these old-school whodunits—solved through knowledge of character and diligent detective work—satisfying.




By Jude Morgan
REVIEWED BY NATALIE DANFORD
NOVEL
With a nod to Jane Austen, Morgan (author of the historical novel
Passion
) portrays quick-witted Caroline Fortune's struggle to rein in her sharp tongue and cultivate English society in the 1800s. The ironically named Miss Fortune can expect no inheritance from her father, a down-on-his-luck former soldier, so she works as a companion to a nasty widow and then attaches herself to a long-lost aunt. This entertaining comedy of manners sparkles with rat-a-tat repartee, and the endearing but self-indulgent characters separate and reunite as rhythmically and precisely as ballroom dancers performing a waltz.




UMA THURMAN
Their Eyes Were Watching God
, by Zora Neal Hurston "It was one of my favorite books ever. I can't even explain why; I felt it was a deepening experience."
KIRSTEN DUNST
All of Salinger. Especially
Nine Stories
. "His books are spiritual for me."
HARRY CONNICK JR. "The Bible, probably. Not that I'm a Bible-thumper, but there's a lot of good stuff in there."
EVA MENDES
Life After Death
, by Deepak Chopra "It's really inspiring. Anything he does is great."
>In the season of long trips to Grandma's, new books with animal appeal are perfect for taming the young folk.
LIBRARY LION
by Michelle Knudsen An endearing story about a sensitive lion who learns that some rules are meant to be broken, Knudsen's tale is illustrated by Kevin Hawkes, whose credits include the magical Weslandia. Ages 4-7.
QUEST FOR THE TREE KANGAROO
by Sy Montgomery In this fact-packed adventure with stunning photos, readers join scientists in New Guinea to radio-collar the way-cute tree-dweller. Ages 10 and up.
BLACKIE, THE HORSE WHO STOOD STILL
by Christopher Cerf and Paige Peterson Inspired by a lovably balky horse who was the pride of Tiburon, Calif., this sweet picture book depicts stubbornness as a virtue. Ages 8-12.
UNCOVER A CROCODILE
by Paul Beck Hands-on fun! Intricate plastic models of the croc's skeletal, muscular, digestive and nervous systems are built into lively pages explaining how each works. Flipping through is like witnessing a dissection. Ages 8 and up.
FEED MATISSE'S FISH
by Julie Appel and Amy Guglielmo A feast for the eye and a delight for the little hands of board-book fans: Paintings such as Matisse's "Goldfish"] and Marc Chagall's "Birthday"] say "please touch" with a textured panel here or a tiny felt collar there. Ages 3 and up.
A DOG FOR LIFE
by L. S. Matthews What happens when John Hawkins and his seriously ill brother are told that their dog—the one who understands every word they say—must go? A memorable novel from the author of the acclaimed Fish. Ages 10 and up.
YOUR PERSONAL PENGUIN
by Sandra Boynton Caution: This adorable board book may cause happy feet, especially if you also download the catchy song or snap up the plush guy (right). Ages 1-4.
A CHRISTMAS CAROLINE
by Kyle Smith The author of
Love Monkey
, Smith returns with another cheeky romance, this one a riff on
A Christmas Carol
set at a glossy magazine. The PEOPLE reviewer also is a film critic at the New York Post.
By Michael Crichton
Advertisement
Today's Photos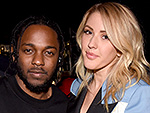 Treat Yourself! 4 Preview Issues
The most buzzed about stars this minute!