People Top 5
LAST UPDATE: Tuesday February 10, 2015 01:10PM EST
PEOPLE Top 5 are the most-viewed stories on the site over the past three days, updated every 60 minutes
Picks and Pans: Music
Spotlight On...
Kingdom Come
REVIEWED BY CHUCK ARNOLD
RAP
Before he hung up his mike and became CEO of Def Jam Records, one of Jay-Z's other rap handles was Hova, short for Jay-Hova. And he hypes his much-anticipated comeback album,
Kingdom Come
, as an event of biblical proportions. "I'm hip-hop's savior/So after this flow/You might owe me a favor," he raps on the Jay-fearing title cut (which makes craftier use of Rick James's "Super Freak" than MC Hammer did on "U Can't Touch This"). For the first half of this disc, Jay-Z picks up where 2003's career highlight
The Black Album
left off. Fashioning himself "the Mike Jordan of recording," he scores a slam dunk on tracks like the Dr. Dre produced "30 Something," which finds the 37-year-old emcee slyly referencing another famous Michael as he takes on his younger competition: "Like Mike, gotta stop playin' with these children." On the strength of its first half alone, Kingdom comes through. But the lesser second half, featuring uninspired collaborations with Usher ("Anything") and Jay-Z's girl, Beyoncé ("Hollywood"), shows that even Hova is human.




DOWNLOAD THIS: "Oh My God"
Ciara: The Evolution
R&B
On her double-platinum debut, 2004's not-so-great
Goodies
, Ciara was all about doing the "1, 2 Step." On this follow-up, the 21-year-old R&B star is more concerned with making artistic strides, and she displays significant growth on The Evolution. As a show of her newfound maturity and confidence, Ciara cowrote every song and even tapped a ballad as the first single: "Promise," with its grinding groove and '80s synths, sounds like the kind of sexy slow jam Prince might have written for Sheila E. back in the day. But like
Janet Jackson
before her, Ciara is a small-voiced singer who relies on big-time beats, the better to show off her fly dance moves. And there is no lack of choreographic inspiration from hot club tracks like the crunked-up "That's Right," which reunites her with "Goodies" producer Lil Jon, and the irresistibly funky "I Proceed," one of several electro-infused cuts that will have you bringing your best steps to the floor.




DOWNLOAD THIS: "I Proceed"
Kickin' Out the Footlights ... Again
REVIEWED BY RALPH NOVAK
CRITIC'S CHOICE
COUNTRY
You'd be hard-pressed to find a better country album than this collection featuring two still-vigorous old warriors singing each other's songs, both separately and together. So it's more than a little ironic that the best number here isn't a country tune but a jazz standard, Duke Ellington's perfect romantic lament "Don't Get Around Much Anymore." On this and other duets included on the disc, Haggard, 69, and Jones, 75, evoke the spirit of Frank Sinatra and Dean Martin at their playful best.




DOWNLOAD THIS: "Don't Get Around Much Anymore"
Light Grenades
ROCK
Incubus has not so quietly put together a string of three platinum-plus albums, including the band's last release, 2004's
A Crow Left of the Murder
. These SoCal rockers should keep the hit streak alive with
Light Grenades
, their sixth studio disc. "Anna Molly," the cleverly titled first single (it's pronounced like "anomaly"), is already riding high on the modern-rock charts. Even fiercer is the title song, on which Incubus launches a vicious alt-metal attack with blazing guitars. But the disc's best moments come when the quintet tempers the mayhem with melody on tracks like "Dig" and "Diamonds and Coal," which are heaviest on hooks.




DOWNLOAD THIS: "Dig"
Siempre
POP-CLASSICAL
They may have gotten their big break on
Oprah
, but this operatic boy band received an endorsement from the ultimate diva, Barbra Streisand, when she asked them to join her recent fall tour. Still, the novelty of this act—which consists of four hearty-voiced hunks from four different countries (U.S., France, Switzerland and Spain)—is wearing thin on their fourth release in just 19 months. In true divo fashion, they seem to be trying to outsing each other at times on
Siempre
(which means "Always" in Spanish), pumping up the pomp on tunes like the Harry Nilsson hit "Without You" and the bonus track "Somewhere," which won't make you forget La Streisand's version.




DOWNLOAD THIS: "Come Primavera"
For more information on where to find our Download This picks, go to WWW.PEOPLE.COM/DOWNLOADTHIS
The rapper has pledged to raise awareness of the world's water crisis, filming
Diary of Jay-Z: Water for Life
for MTV (now available at mtv.com) on his recent trip to Africa. "It was an emotional roller coaster every day," he says. Witnessing the opening of 1 of 10 water pumps he funded, he says, "and to know that it's gonna stay there even when you leave, that's powerful."
MY PLAYLIST
As the star of the Disney Channel's
Hannah Montana
, Billy Ray's daughter, 14, sings on the show's hit soundtrack.
JUSTIN TIMBERLAKE
,
FUTURESEX/LOVESOUNDS
It's amazing. I love it. There are so many hits on just that one CD.
BEYONCE
,
B'DAY
I'm a big fan of Beyoncé. I write my own music too, so it's cool to listen to her stuff.
KELLY CLARKSON
,
BREAKAWAY
She's just so talented. And nobody has a bad thing to say about her. She's great.
METRO STATION,
THE QUESTIONS WE ASK AT NIGHT
This is my big brother Trace's band. But even if he weren't my brother, I would totally dig it.
Holiday CDs
SARAH McLACHLAN,
WINTERSONG
With her ethereal soprano, McLachlan couldn't sound more like an angel if she had wings. So she fits such seasonal fare as "Silent Night" like a cashmere glove. On these Christmas and winter-theme songs—including a lovely cover of Joni Mitchell's "River"—she brings a cozy warmth to the arrangements that's perfect for curling up by the fireplace.




GLADYS KNIGHT AND THE SAINTS UNIFIED VOICES,
A CHRISTMAS CELEBRATION
Singing on this powerful disc with the 100-member choir she founded, Knight gets into the spirit of giving by letting others take the lead on most of these cuts, which range from "The Lord's Prayer" to "Jingle Bells."




JAMES TAYLOR,
AT CHRISTMAS
The veteran singer lends his mellifluous voice to a dozen jazzy and folk-tinged takes on classic tunes. Natalie Cole joins Taylor on the playful duet "Baby, It's Cold Outside," while Chris Botti contributes exquisite trumpet work to another standout, "Winter Wonderland."




DARYL HALL AND JOHN OATES,
HOME FOR CHRISTMA
The duo brings it on home with plenty of blue-eyed soul and even some gospel ("Mary Had a Baby"). On songs like the nostalgic title track (one of two originals) and "The First Noel," these two give new meaning to the idea of spreading harmony.




WYNONNA,
A CLASSIC CHRISTMAS
Evoking a latter-day Rosemary Clooney on this enjoyable yuletide disc, Wynonna performs an array of traditional favorites, highlighted by a jazzy reading of "Santa Claus Is Coming to Town" that compensates for an uninspired rendition of "O Holy Night."




BETTE MIDLER,
COOL YULE
Midler finds her inner elf on this fun, eclectic collection, which goes from the familiar ("I'll Be Home for Christmas") to the not-so-traditional ("I've Got My Love to Keep Me Warm"). With Broadway fanfare and boogie-woogie beats, the ever-sassy Miss M spruces up the holidays divinely.




BRAD PAISLEY,
A BRAD PAISLEY CHRISTMAS
His thin, reedy voice makes the country star better off sticking to the fluffier stuff on this CD, as demonstrated by his bright and spirited version of "Silver Bells." But Paisley overreaches on "Penguin, James Penguin," a silly Bond spoof about "Santa's secret spy."




Advertisement
Today's Photos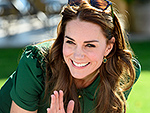 Treat Yourself! 4 Preview Issues
The most buzzed about stars this minute!