People Top 5
LAST UPDATE: Tuesday February 10, 2015 01:10PM EST
PEOPLE Top 5 are the most-viewed stories on the site over the past three days, updated every 60 minutes
Proof of Life
A Campaign by Parents to Get Birth Certificates for Stillborn Babies Stirs Up a Controversy
The pregnancy, however, ended in sorrow. Liz was put on bed rest but remained optimistic. In the 32nd week, the baby suddenly stopped moving. An ultrasound confirmed the Allens' worst fears: The umbilical cord had wrapped around her neck and leg, and their baby was dead. On July 25, 2004, after 24 hours of labor, Liz gave birth to Janell Victory Allen. "She was only about 3 lbs., but she was perfectly formed," Liz recalls, passionately. "She had 10 fingers and 10 toes and a full head of dark hair. She was identical to my husband—same nose and chin. And she was gone."
As the devastated couple tried to process their sorrow about Janell, they got some stunning news. "We could get a death certificate, but no birth certificate," Liz says. "It was like something out of an absurd dream. How can you have a death without a birth?"
That existential—and controversial—question lies at the heart of a burgeoning movement among a subset of bereaved parents. Across the country mothers and fathers of stillborn children are lobbying lawmakers for a new kind of document, known as a Certificate of Birth Resulting in Stillbirth, that would give official recognition to those unlived lives. The effort is fast gaining ground—since 2001, 14 states have passed such measures, and legislation is pending in five others.
It has also prompted opposition from pro-choice groups. While no one suggests the grieving parents are fronting for anti-abortion forces, there is some concern that stillborn-certificate legislation might inadvertently lend support to the right-to-life lobby. In most of the bills, a stillbirth is defined as the unintended intrauterine death of an unborn child of at least 20 weeks' gestation—problematic, according to Elisabeth Benjamin, director of the Reproductive Rights Project of the New York Civil Liberties Union, because "a child would have rights independent of the mother. We prefer the word 'fetus.'" Another concern: the 20-week cutoff. In New York and many states abortion is legal up to 24 weeks. "We don't want to sound uncompassionate, but legal rights are involved," Benjamin says. "We empathize with these women."
Liz Allen, for one, hopes the stillbirth certificate movement sidesteps hot-button politics. "We don't want to get into the abortion debate—we're not asking for proof that fetuses are living beings," Allen says. "It's a matter of asking the state to give us understanding and recognize that we had a baby and she isn't there anymore."
The founder and guiding spirit of this grassroots campaign is Joanne Cacciatore, a fiery Arizona State University professor of social work. In July 1994, on her due date, she gave birth to a stillborn daughter, Cheyenne. When she called the bureau of vital statistics to request a birth certificate, "the woman on the other end said, 'You didn't have a baby, you had a fetus,'" recalls Cacciatore, 40, who has four other children. She decided to channel her grief and fury into action, and in 1996 started Mothers In Sympathy and Support. Originally designed as a bereavement and support group, MISS morphed into a nonprofit advocacy organization with more than 50,000 members nationwide and one overarching goal: to pressure the state legislatures to create a stillbirth certificate. Starting in Arizona, MISS barraged lawmakers with letters, faxes and phone calls. And at last, in August 2001, the state enacted the first of what have become known as Missing Angels bills. "I have not been able to watch Cheyenne grow up, but I love her," says Cacciatore. "Through this certificate, the state validates her existence. That is very important to me."
Indeed, for many families birth certificates are mere slips of paper buried in desk drawers. But for some expecting couples whose pregnancies end tragically—there are 26,000 stillbirths in the U.S. a year—"a birth certificate means the world," says Patricia Loder, executive director of Compassionate Friends, an Oak Brook, Ill.- based support group for bereaved parents. "It says this baby was real. We loved him or her and we still do."
Those words could well have come from Carin Dhaouadi. The Albuquerque teacher cries as she thinks back on the March morning she delivered stillborn Malak at 39 weeks. A nurse bathed and dressed the lifeless infant, then Dhaouadi's husband, Chokri, 35, rocked her. "I loved her, I carried her, I gave birth," Dhaouadi, 29, says. "I want a certificate."
She'll have to wait: At the moment, there is no Missing Angels legislation in New Mexico. Meanwhile, the Allens, who welcomed a healthy son, Phoenix, last year, are working with Cacciatore's group to get a bill introduced in Washington state. What they haven't done: ordered Janell's death certificate. "A death certificate is a failure," Liz says. "A birth certificate is life-affirming—it gives hope."
Contributors:
Susan Keating/Washington,
D.C..
When Liz and Ethan Allen of Covington, Wash., got married in June 2004, the bride was six months pregnant with their daughter Janell. You can see it in the wedding pictures: His hand rests tenderly on her rounded belly. "Having Janell with us while we shared our vows," says Liz, 23, "was an added joy to a beautiful day."
Advertisement
Today's Photos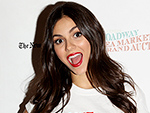 Treat Yourself! 4 Preview Issues
The most buzzed about stars this minute!