People Top 5
LAST UPDATE: Tuesday February 10, 2015 01:10PM EST
PEOPLE Top 5 are the most-viewed stories on the site over the past three days, updated every 60 minutes
All I Want for Christmas
Using Cameras to Create Wish Lists, Kids at a Homeless Shelter Dream About the Simple Things Everyone Else Takes for Granted
"I took a picture of a bed," says Daysha Sierra, 7. She'd had her own until she moved to the shelter 3 months before. "You're not as comfortable sleeping on the floor," she says.
Time and time again the children chose basic necessities over iPods or fancy video games. "I learned these children recognize what's truly important in life," says Solomon.
Things are already looking up for Daysha. She and her mother, LaRhonda McCray, 30, and siblings Devahn, 9, Ahliyah, 4, and Jahlil, 3, moved into a low-income apartment in Raleigh last month. They still don't have the money to buy enough beds to go around, but Daysha is already thinking ahead: "When I do get my own bed," she says, "I'd like to cover it with sheets of my favorite singer—
Britney Spears
."
Gabriell Joyner knows the first thing she would do if she ever gets her own bedroom. "Have a sleepover!" she says. "You can't have sleepovers in the shelter." Joyner photographed a house she wishes to live in with her family: mother Jacqueline, 46, and sisters Kerrie, 16, Sade, 13, and Alisha, 11. Joyner's mom says she's glad her daughter had a chance to express herself. "The camera allowed Gabriell to have a voice," she says. "Most people don't listen to homeless people. They can't identify. I hope this helps them understand that we're people, too."
I guess I just want to grow up so fast because I want my life to turn out a little better than it is now," says Anneka Hooper, 12, of her wish to attend college. As a sixth-grader making A's and B's, Anneka has been living in the shelter with her mother, Malinda, 32, and sister Angel, 5, since September. Malinda says her daughter used to talk about becoming a veterinarian; now she wants to help others as a photojournalist. But first she wants her degree. "I'm going to be so happy when I get that college diploma," she says. "I'm going to jump for joy."
The Chance brothers, Jamison and John, are polite but a bit shy. But the boys, who have lived in the Raleigh shelter since August with their mother, Bernice Denning, 37, and their three sisters—Melissa, 15, Jasmine, 8, and LaShondra, 5—didn't hesitate when asked to photograph their holiday wishes. "I took a picture of a laptop computer," says Jamison, 13, a quarterback on his flag football team who hopes to one day make it to the NFL. "The first thing I'd do is go on the Internet. I could look up stuff for school. And I might play games." Might? "Yeah," he says, laughing, "I'd play games, too." John, 11, wishes for good friends so that he "can play football" like his big bro. "I'm fast and I can catch, but I can hardly throw yet," he says. When asked why he took a photo of two of his fifth-grade classmates at Washington Elementary instead of a toy, John pauses. "An iPod can have a dead battery," he says, "but a friend can stay with you all the time you need them."
If you have next to nothing, how do you decide what you want most of all? In October photojournalist Linda Solomon visited the Salvation Army shelter in Raleigh, N.C., and put that question to the 14 children staying there. Giving the kids disposable cameras, she told them to photograph their chief objects of desire.
Advertisement
Today's Photos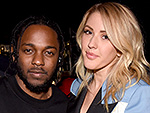 Treat Yourself! 4 Preview Issues
The most buzzed about stars this minute!