People Top 5
LAST UPDATE: Tuesday February 10, 2015 01:10PM EST
PEOPLE Top 5 are the most-viewed stories on the site over the past three days, updated every 60 minutes
Picks and Pans: Movies
Catherine O'Hara on Faking the Facelift from Hell
Daniel Craig
, Eva Green, Judi Dench, Mads Mikkelsen, Caterina Murino
BY LEAH ROZEN
THRILLER
Change is often difficult. But not this time. English actor
Daniel Craig
steps into James Bond's shiny black tuxedo shoes as if they were custom made for him. Not since Sean Connery has an actor as brawny played the role and, after a string of urbane, even slightly effete 007s, a tough-guy spy is refreshing. When Craig punches bad guys, they stay punched. This accomplished actor brings a calculated cocky gruffness to the role: When a bartender asks Bond if he prefers his martini shaken or stirred, our hero snaps, "Do I look like I give a damn?"
Casino Royale
breathes new life into the 44-year-old franchise. The film offers a serviceable plot (Bond must win a high-stakes poker game against a villain—played by Mikkelsen—who finances terrorists), a convincing romance (Bond falls for a winsome accountant, played with verve by Green), stupendous European locations and an early action sequence (Bond chases a suspect up and down a high-rise construction site) that dazzles. Okay, so the card playing drags on a bit and later action scenes can't match that early one, but
Royale
delivers exactly what you want in a Bond movie: stylish fun and thrills.
While Craig owns the movie, he gets much capable support. Green's Bond babe believably has more on the ball than many of her predecessors, while Dench, returning as M, Bond's boss, has perfected her sighs of exasperation. (PG-13)




Sharon Stone, Emilio Estevez, Anthony Hopkins,
Demi Moore
,
Lindsay Lohan
, Laurence Fishburne
DRAMA
Estevez, who wrote, directed and acts in
Bobby
, takes on an ambitious task: a look inside L.A.'s Ambassador Hotel hours before Robert F. Kennedy was fatally shot there in 1968, as seen through the eyes of 22 people passing through its doors. That sprawling cast of fictional characters includes hotel workers, guests and campaign staffers, but only a few—Stone as a hairdresser, Freddy Rodriguez as a busboy—grab our interest. Everyone else is a flimsy cliché. Still,
Bobby
makes movingly clear—through archival footage and speeches—that RFK's stands against a misbegotten war, social injustice and pollution continue to resonate today. (R)




Voices by Robin Williams, Elijah Wood, Brittany Murphy
ANIMATION
Penguins are cute—no denying it. But cute isn't enough.
Happy Feet
keeps wandering off on bewildering plot tangents instead of sticking to its main story, which is about how Mumble (Wood), an adorable Emperor penguin, is ostracized by his fellow birds because he's gotta dance rather than sing like them. The result: This one flaps all over the dance floor. (PG)




Catherine O'Hara, Christopher Guest, Eugene Levy, Jennifer Coolidge
COMEDY
Actors shooting a mawkish melodrama (it's called Home for Purim) become convinced, after a single laudatory Web posting, that they'll all win Oscars. That's the latest setup for director-cowriter Guest (Best in Show) and his band of pranksters to merrily skewer Hollywood hype. Using a squirt gun loaded with acid, Consideration targets vain actors, pea-brained producers and prattling infotainment show hosts (Fred Ward and the ever splendid Jane Lynch). Everyone is a hoot—with top honors going to O'Hara, that gifted queen of the bittersweet, who plays a veteran actress tellingly named Marilyn Hack. (PG-13)




>What did the new 007 do before joining Her Majesty's Secret Service? Lots. Check him out in these provocative roles.
The Mother (2003) Craig is scorching as a contractor sleeping with both an older widow and her daughter.
Layer Cake (2004) In a kicky thriller, Craig plays a London drug dealer looking to make one final score.
Munich (2005) He turns on the intensity as an Israeli government hit man hunting down terrorists.
Sylvia (2003) As poet Ted Hughes, Craig brings a sympathetic dimension to Sylvia Plath's husband.
In For Your Consideration
, O'Hara, 52, plays an aging actress who, come Oscar season, goes overboard with plastic surgery.
HOW'D YOU MAKE YOUR NOSE SO THIN? I just did it with my muscles. It's exercise! It's good for you.
AND YOUR OVERPLUMPED LIPS? The makeup artist painted up the lip line, and I got some fake upper teeth—extra long and extra white. When I put them in, it freaked me that I looked so alien to myself.
YOU MUST KNOW ACTRESSES WHO HAVE GONE TO SUCH LENGTHS. Oh no, no, you never see that look. Anywhere.
HOW ABOUT JUST A LITTLE BOTOX? It's the look of desperation to me. Can't we all just hold hands and say, "Let's age gracefully"
Advertisement
Today's Photos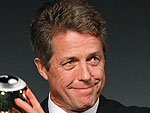 Treat Yourself! 4 Preview Issues
The most buzzed about stars this minute!